Online dating market overview: how much dating applications earn and what are their business models. Part 1
6
minutes to read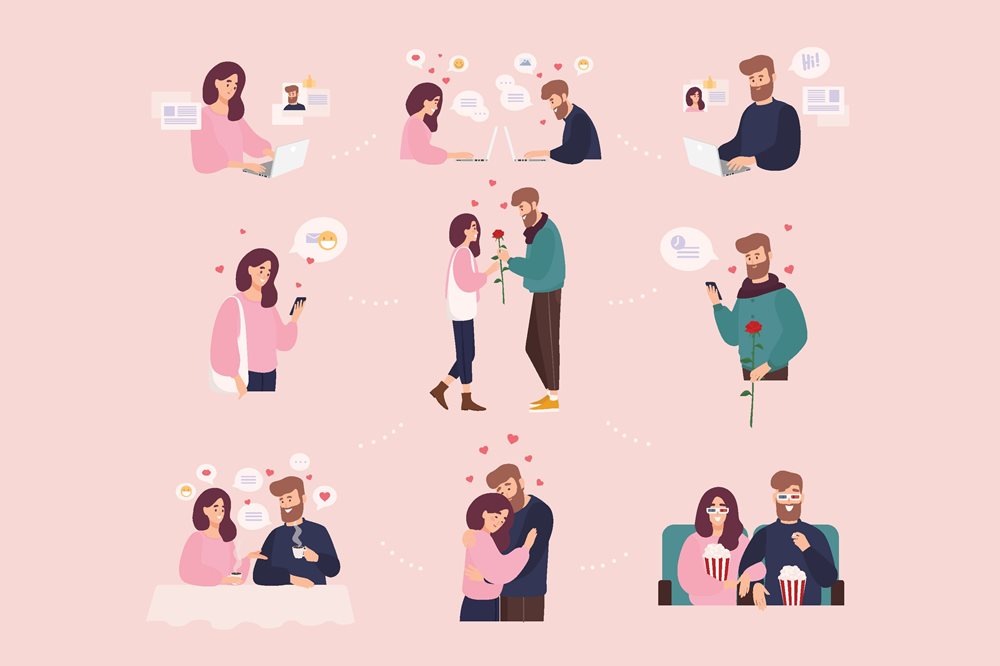 Is the area interesting for investors? Is it promising? And is it worth developing your own application?
Today we will look through the online dating market overview. In the first part, we have estimated dating market volume and listed all top key players and niches.
World market volume
According to Mark Kelly, the Nomura Instinet analyst, by 2020 the global online dating market will grow to $12 billion. "Approximately half of the Internet users are not married, and we assume that by 2020, 20% of them will be ready to use online dating services, which will be310 million people worldwide, excluding China," said Kelly.
According to Vasily Petrov, Teamo's CEO, the revenue of the Match Group, including Tinder, reached almost $2 billion in 2018, and it's not less than a quarter of the entire market. The market is growing at about 10% per year. Thus, it is quite possible to assume that the total market volume by 2020 will be $ 10–12 billion.
Key players
Today, there are about 8,000 services for online dating, and every year the number increases by a thousand. Usually, they are divided into three categories: services based on the compatibility of the characters, based on location, and for special audience or niches.
Currently, due to dating market overflowing with large players, niche sites and apps are at the peak of popularity. For example, services for serious relationships: MonAmour or eDarling.
In 2016, the American application Eve was launched. The app doesn't only position itself as a service for a serious relationship, but also protects women from virtual harassment – the more profiles men approve, the lower their rating falls.
In contrast to these services, there are online dating apps for those who focus exclusively on sex: Pure, AdultFriendFinder, Ashleymadison
Also, dating services are segmented by sexual preferences:
— app for gay men: Partner, Grindr. For women: Her and Only Women;
— apps for multiple partners: Feeld (before rebranding – 3nder) and Op3n. Swinder for swingers. Whiplr for BDSM lovers and Asexual Cupid for asexuals.
By interest:
— Hater app, where you can find a person who hates the same thing you hate, Trek Passions – an app for sci-fi fans, Equestrian Cupid – for those who like horse riding, Tastebuds – to find partners who share your musical tastes.
By political views:
— Trump Singles dating site is designed for those who support Donald Trump.
By eating habits:
— Gluten-Free Singles promises to help find a partner on a gluten-free diet.
By religion:
— ChristianMingle focuses on Christian dating, Prihozhane – only for Orthodox Christians, Jdate for Jewish people, Muslima for Muslims.
By occupation:
— Farmers Only — American dating site for farmers, Policesingles for those who love police officers.
By appearance:
— Bristlr app for men with a beard and their admirers, Tall Friends for tall people, Feabie for overweight men and women, Ugly Dating site for those who consider themselves unpleasant, or BeautifulPeople for those confident in their own attractiveness.
By location:
— French app Happn shows you when and how often you cross paths with other users.
By income level:
— dating site for wealthy people Luxy, Sudy for those who are looking for a "sponsor" relationship.
In contrast to the increasingly popular niche services targeted at a strictly defined target audience, the main players in the online dating market remain classic sites and applications for dating and dating like Tinder, Badoo, eHarmony, Match. According to the rating of the analytical service SEMrush compiled for dating applications, the leader in the number of mentions in search engine queries is Badoo.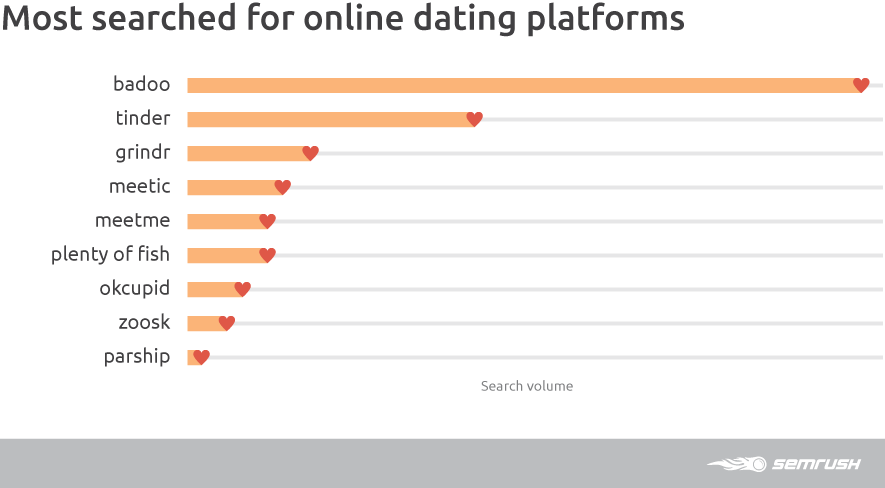 Badoo
The service was developed in 2006 by the entrepreneur Andrei Andreev, the creator of Mamba. Despite success in the country of its creation, Mamba could not enter the foreign market. And then Andreev, who had moved to London by that time, founded the Badoo service, which combined the elements of a dating site and a social network.
Badoo operates in 190 countries and is available in 47 different languages and, according to the data of Badoo itself, the audience of the application totals 423 million people. The average time that users spend on Badoo per day is 108 minutes. Developers are constantly offering users new items: video chat, search for celebrity twins, live broadcasts.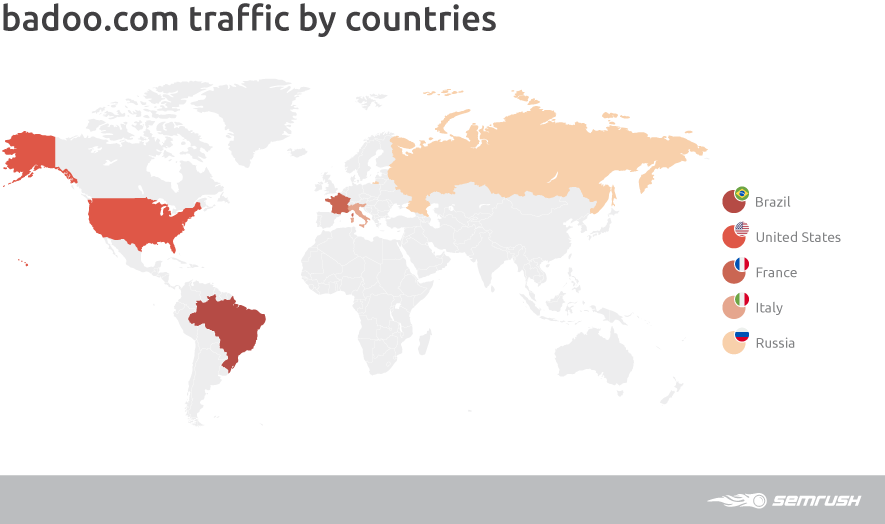 Tinder
In most countries, Tinder is the absolute leader in the number of downloads among mobile dating apps. Its audience is 50 million people in 196 countries. The application was released in 2012 in Hatch Labs – the business incubator of the American corporation InterActiveCorp.
Immediately after the launch, Tinder began to expand: in January 2014, the number of users exceeded 10 million people, and by the end of the same year – 40 million. According to the authors of GrowthHackers, Tinder is the first online dating service when users discussed their experience with friends whereas previously it was not socially acceptable to share this information.
The GrowthHackers team are confident Tinder became popular largely due to gamification: the swipe mechanics are like flipping through a virtual deck of cards. This process takes a minimum of time and does not require any concentration.
As a result, the average user spends 77 minutes a day in Tinder, scrolling through profiles in public transport, in queues or supermarkets. On average, Tinder users open the application 11 times a day.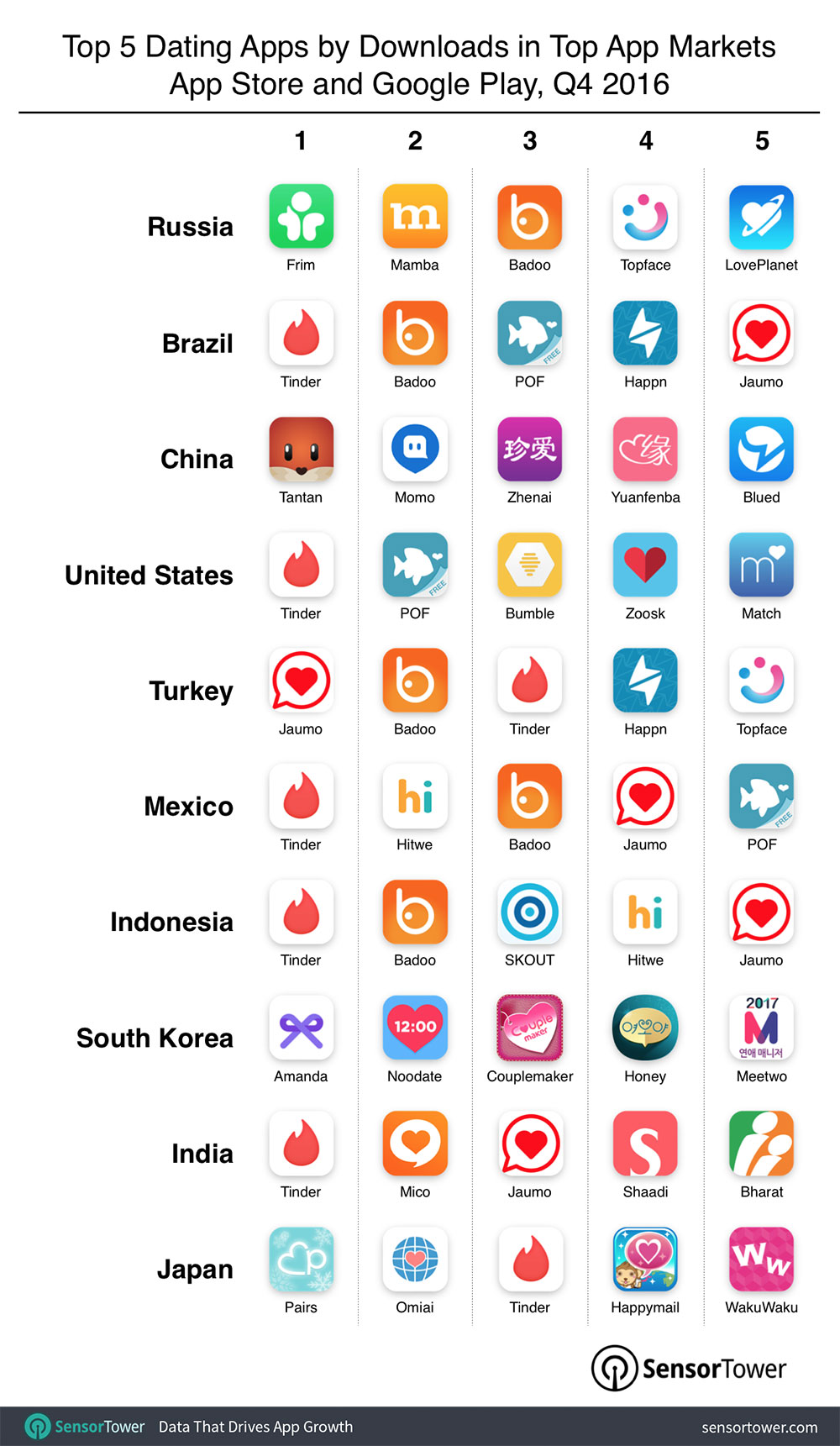 eHarmony
A dating site that existed since 2000 and has positioned itself as a service for finding serious relationships. According to the creator, psychologist Neil Clark Warren, about 54 million people were registered on eHarmony, and 4% of all marriages in the United States were due to the service.
The site works on the principle of matching – an individual selection of matching users based on the results of the test, which all participants are required to take. eHarmony is the first site to work on matching pairing algorithms.
Match
Match has 23.5 million users. The site, launched in 1995, operates in 25 countries, and in 2010, Match released a mobile application.
Today, the Match Group includes the OkCupid.com and Tinder dating services.
That's all for the first part of the overview.
Next, we will learn what is the target audience of dating sites/apps. how they earn money, trends, and prospects of the dating market.
***
Main photo by Good_Studio at Creativemarket
Be the first to know about news in the dating industry!
Several times a week, you'll learn about our latest features and hottest news