100% ready professional social dating site and mobile apps for business in 1 day, open code, with ready member profiles
PG Dating Pro is the winner of iDate Awards in the Best Dating Software Provider category
Please fill in the blank fields.
Please indicate your email. We use your email to offer you personalised experience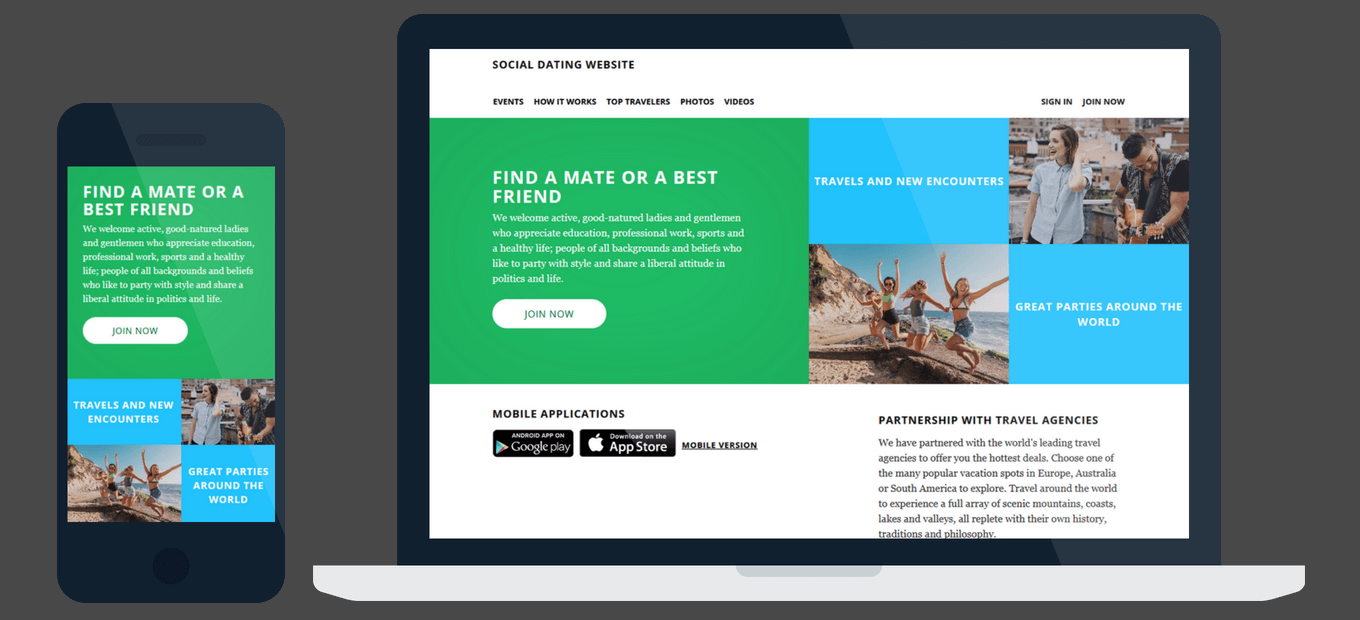 Multiplying your money.
10 built-in paid services. All payments belong to you. Increase your chance of success with our expertise, hype up your website and mobile apps through marketing, employ analytics to increase sales.
Help people around you to get acquainted with each other.
The software is available in 11+ languages: English, Spanish, French, Chinese simplified, Russian, German, Portuguese, Danish, Dutch, Norwegian, Thai.
One of the leaders among dating scripts based on the conversion rates.
We're testing up to 400 hypotheses every year to improve the Dating Pro software for you.
Multiplying your money.
10 built-in paid services. All payments belong to you. Increase your chance of success with our expertise, hype up your website and mobile apps through marketing, employ analytics to increase sales.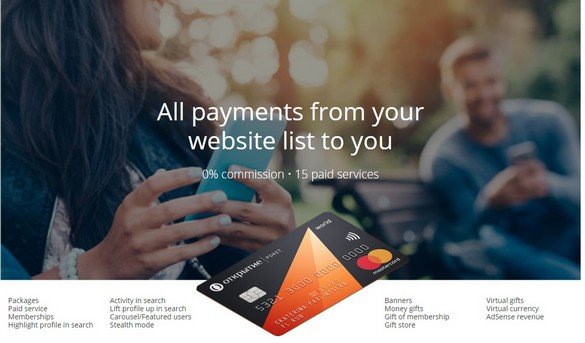 Help people around you to get acquainted with each other.
The software is available in 11+ languages: English, Spanish, French, Chinese simplified, Russian, German, Portuguese, Danish, Dutch, Norwegian, Thai.

One of the leaders among dating scripts based on the conversion rates.
We're testing up to 400 hypotheses every year to improve the Dating Pro software for you.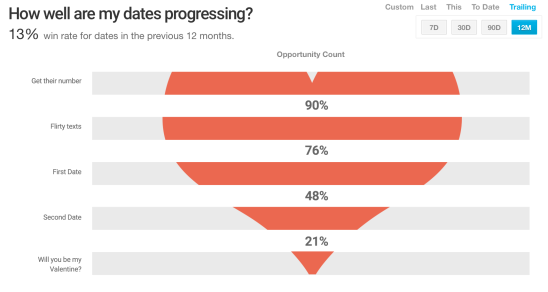 "We like the professionalism of the Pilot Group team. Their dating software is the best for us, and they are very helpful with all our queries. Try Dating Pro script, you won't regret it"
Emmanuel Okeke
Trusted by over 10,000 dating site owners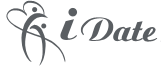 iDate Awards Winner

Trusted by over 10,000 dating site owners

White label solution
You'll have the freedom to maintain full control over all aspects of your site and content. No "powered-by," no ads (unless you want them for making money). You fully control the UI of your dating site and apps.

100% open code
Any custom changes are possible. Full technical documentation from developers for developers. The script is based on CodeIgniter which makes it open to modifications by any PHP developer.

Save your money
Commissioning someone to build you a dating site and a mobile dating app may cost upwards of $25K. Save the money by purchasing a ready-made dating site with the mobile apps for iOS and Android phones by PG Dating Pro.

Enhance it with add-ons
and templates from the Marketplace. New features are added to the Marketplace regularly.

Free support
In live chat, by email, phone, Facebook and Twitter. We speak English, German, French, Russian.

Best Dating Software Provider
at iDate Awards 2015, 2017. Best Dating Software Finalist 2010-2017.

Full control over your website
from design to tariffs and member data. Your dating site and all its revenue and content belong to you.

Various profit sources
Cool features make the site interesting for the members and prompt them to come back and stay longer. People will pay more for your site's paid services.

No coding experience required
Customize your entire site with ease. Convenient administration panel. Friendly support. Documentation and FAQ resources. Free learning with the Dating Pro Academy.

Perfect for any niche
Dating, speed dating, matrimonial, matchmaking, social network, classifieds. Tell us about your niche and we will help you adjust your site to it.

Native mobile apps
Android and iOS. 100% of native platform opportunities are available for development.

Works on any device
Responsive design for mobile devices. Your dating site will look good on old and new smartphones, tablets and other devices with various screen sizes.

Get a free quote for any ideas
In-house expert team. Custom changes within the shortest timeframes. Remotely or at your place. Personal project manager.
Help your users find new friends and dates. The quality connections will encourage them to return to your site for more interaction and meaningful relationships.
Search is the most important functionality on a dating site. Let your site members filter other users by different criteria.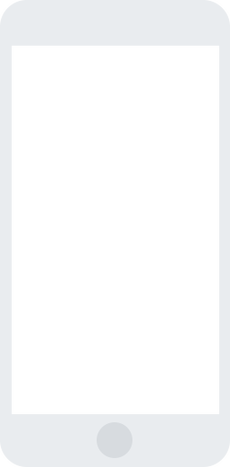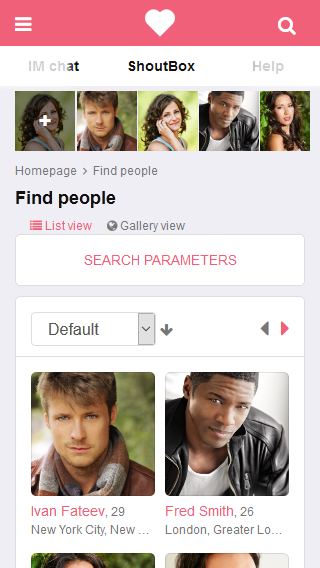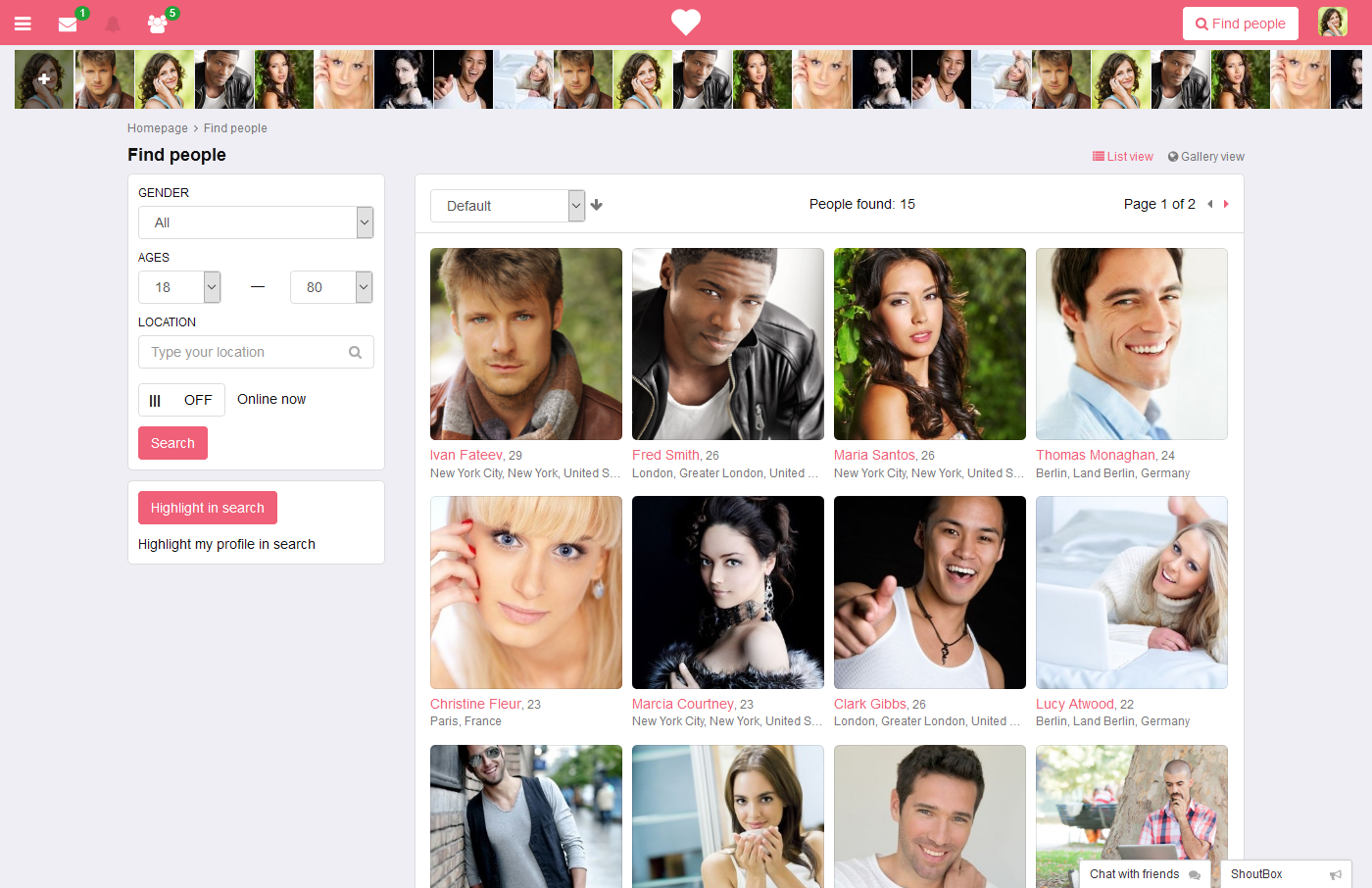 The site members can add other members to their list of friends by sending out friendship requests. Once you've added someone to your list of friends, you start to follow their public and friends-only actions in the Activity wall.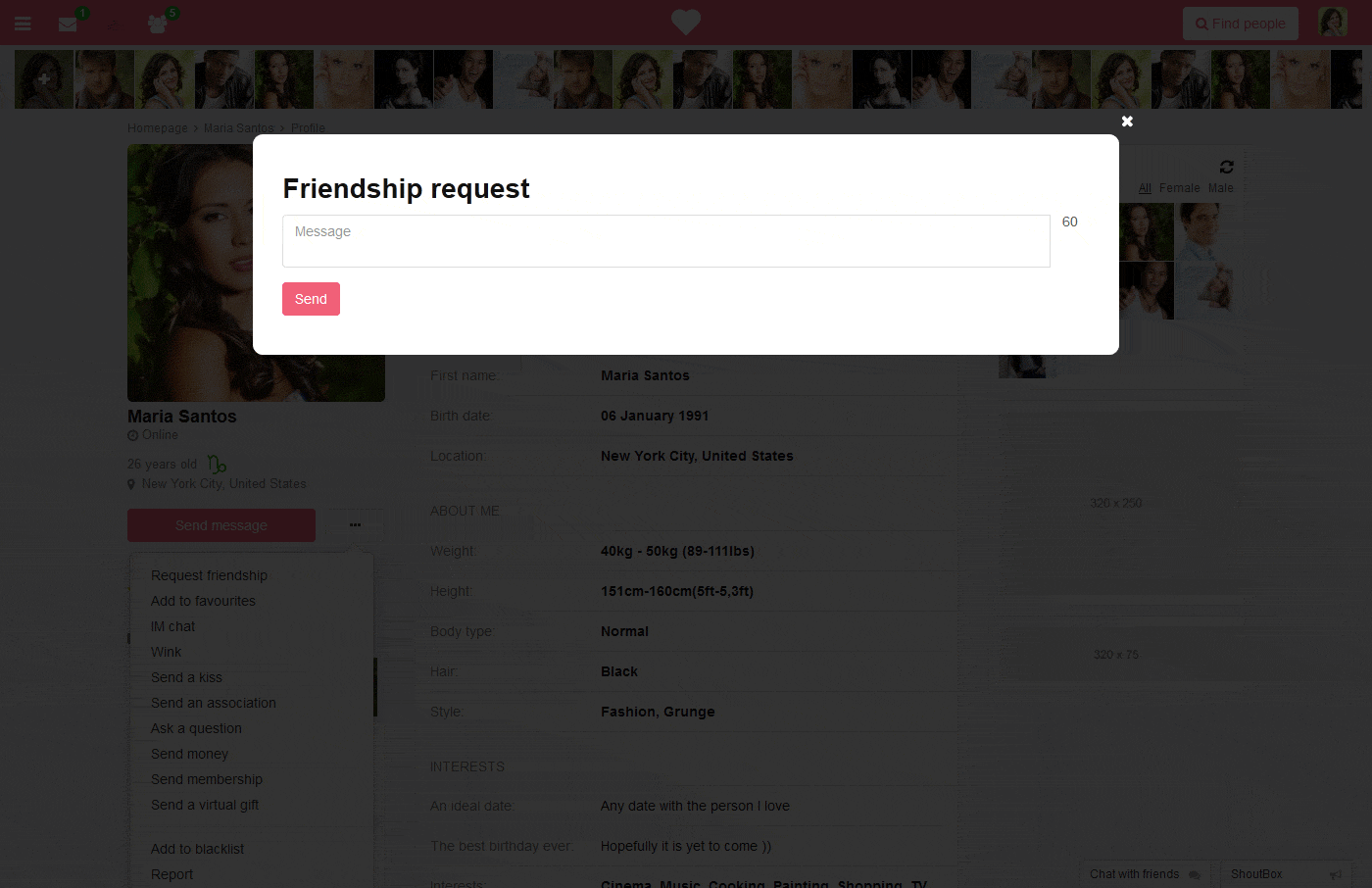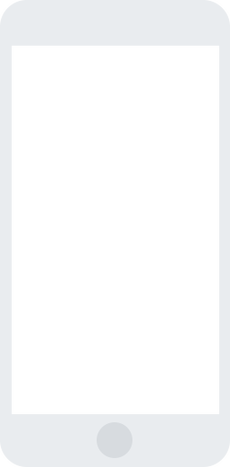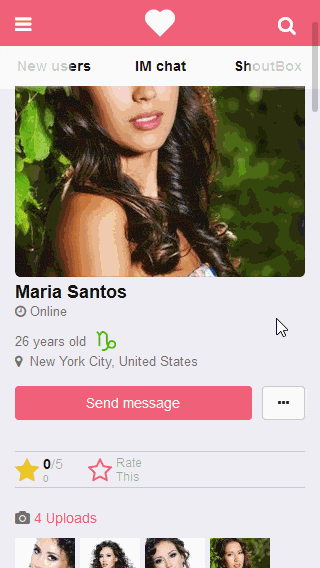 Allow your site users to add people to their list of favourites and to see who added them to favourites. It lets people show their interest in a subtle way.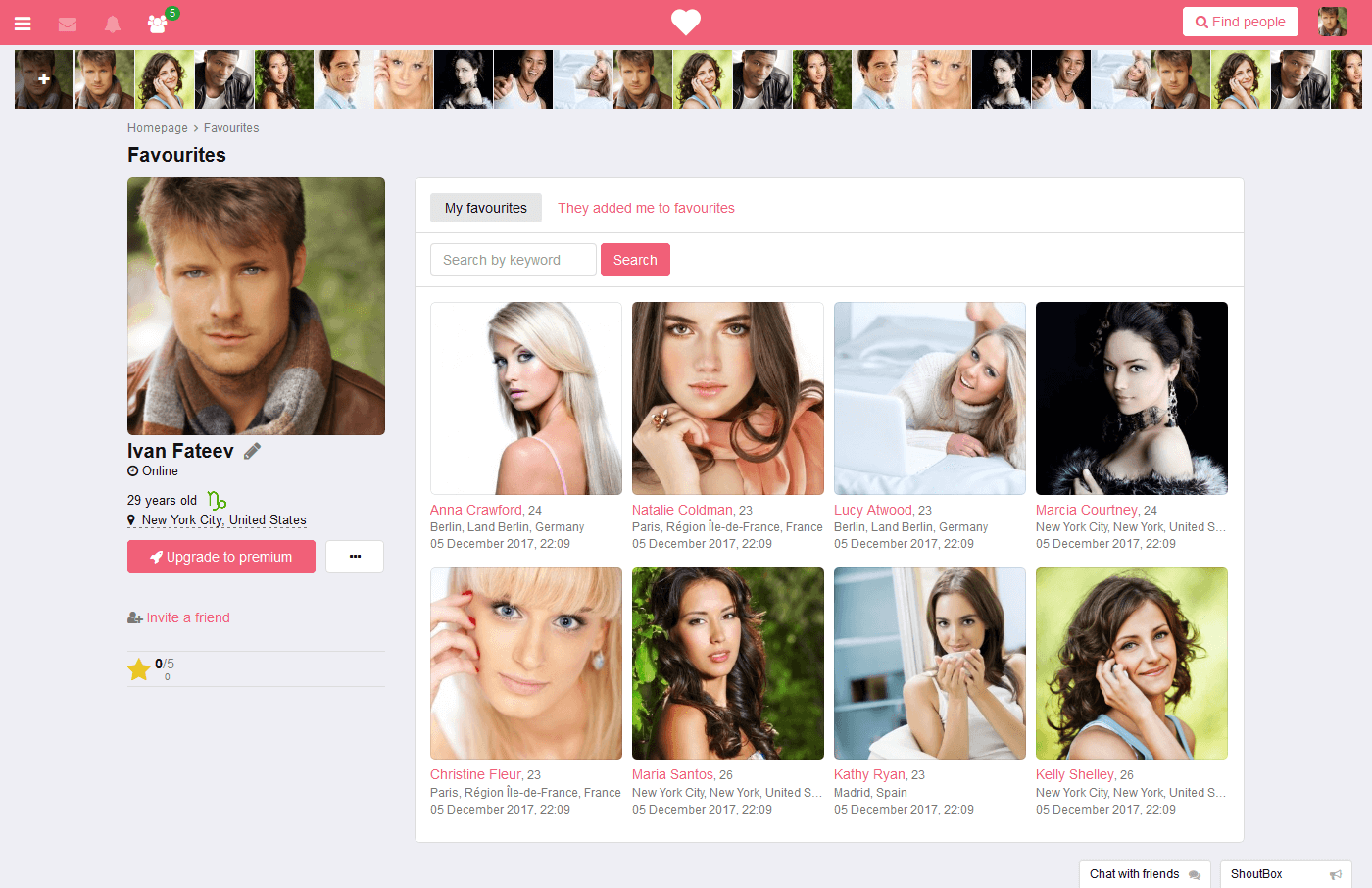 Responsive means that your site will look great on both mobile and desktop devices. It is an advantage seeing as the mobile web usage overtook desktop back in 2016.
Mobile version will help you establish your site's mobile presence. It offers the main functionality of a fully-featured dating website. It also serves as a basis for the hybrid mobile apps.
Launch dating apps for Android and iOS platforms without any coding skills. Use your admin control panel as backend.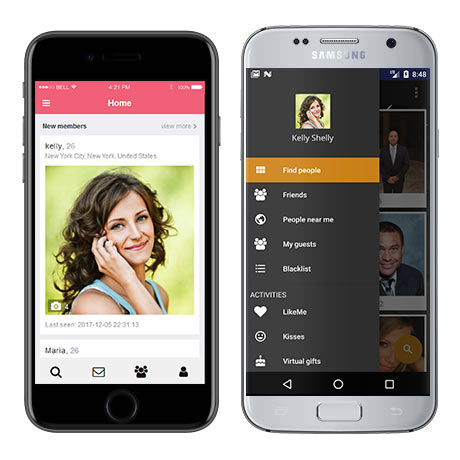 The Ratings feature helps site members rate each other's profiles and media files, as well as view the list of Top Members. Top Members are displayed on a stand-alone page.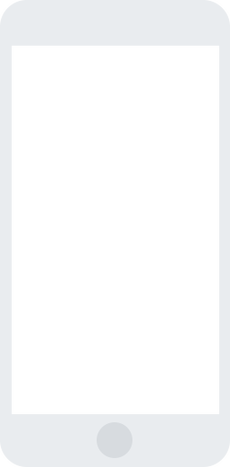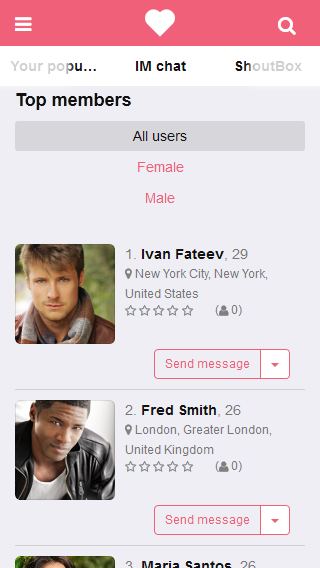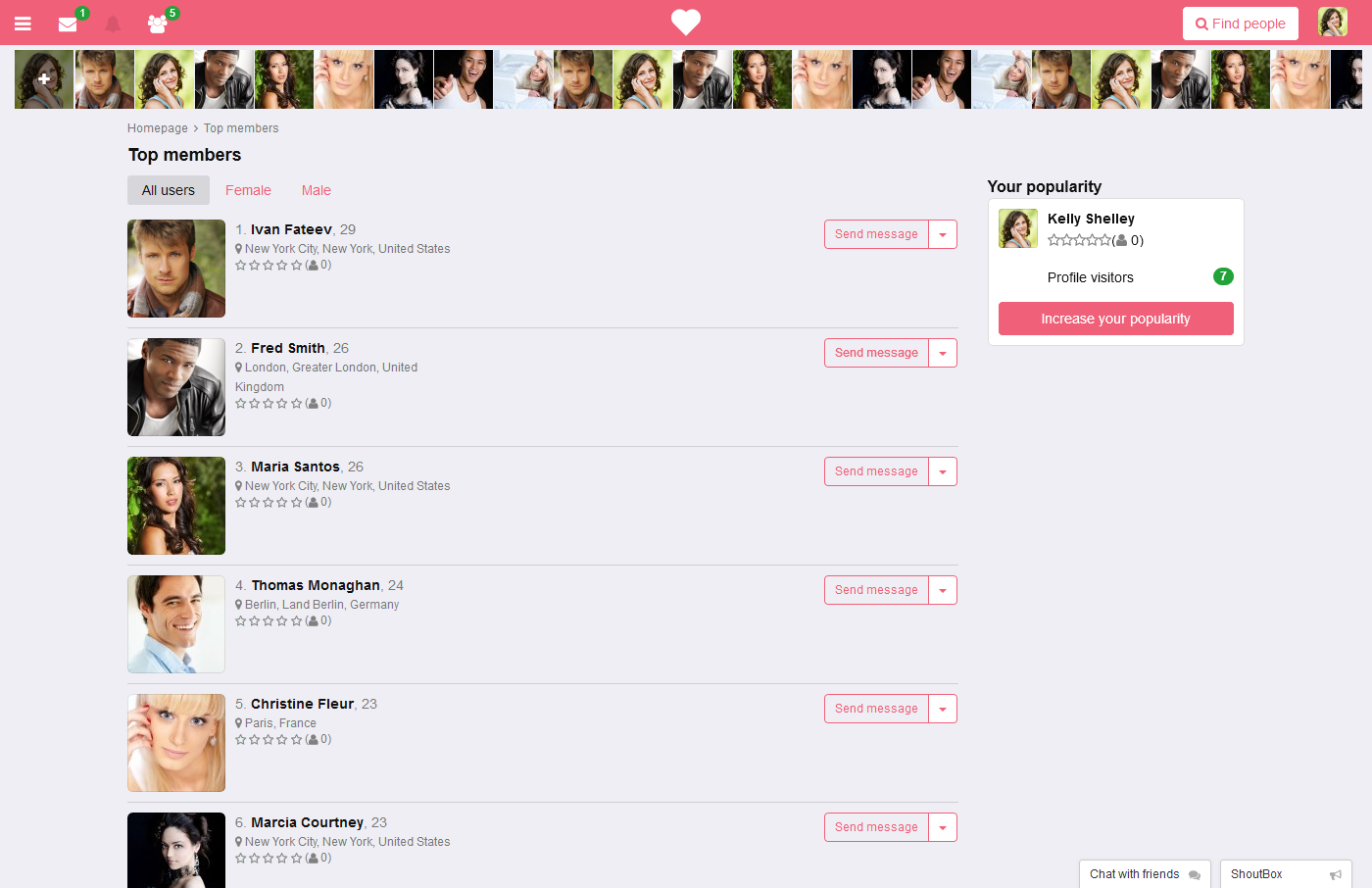 This is an interactive map. Your dating site members can search for other people by radius, their own location being the starting point.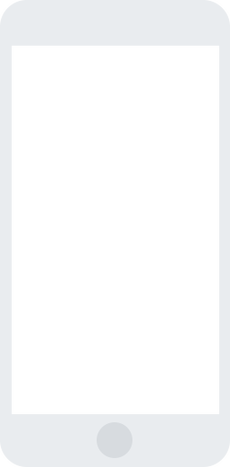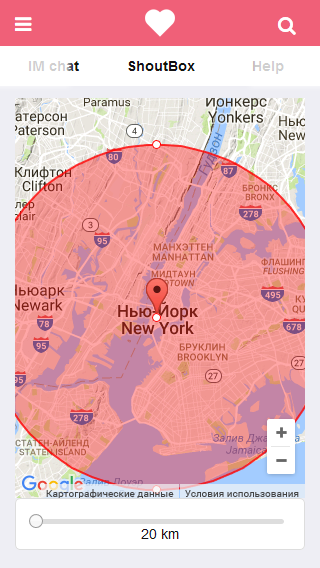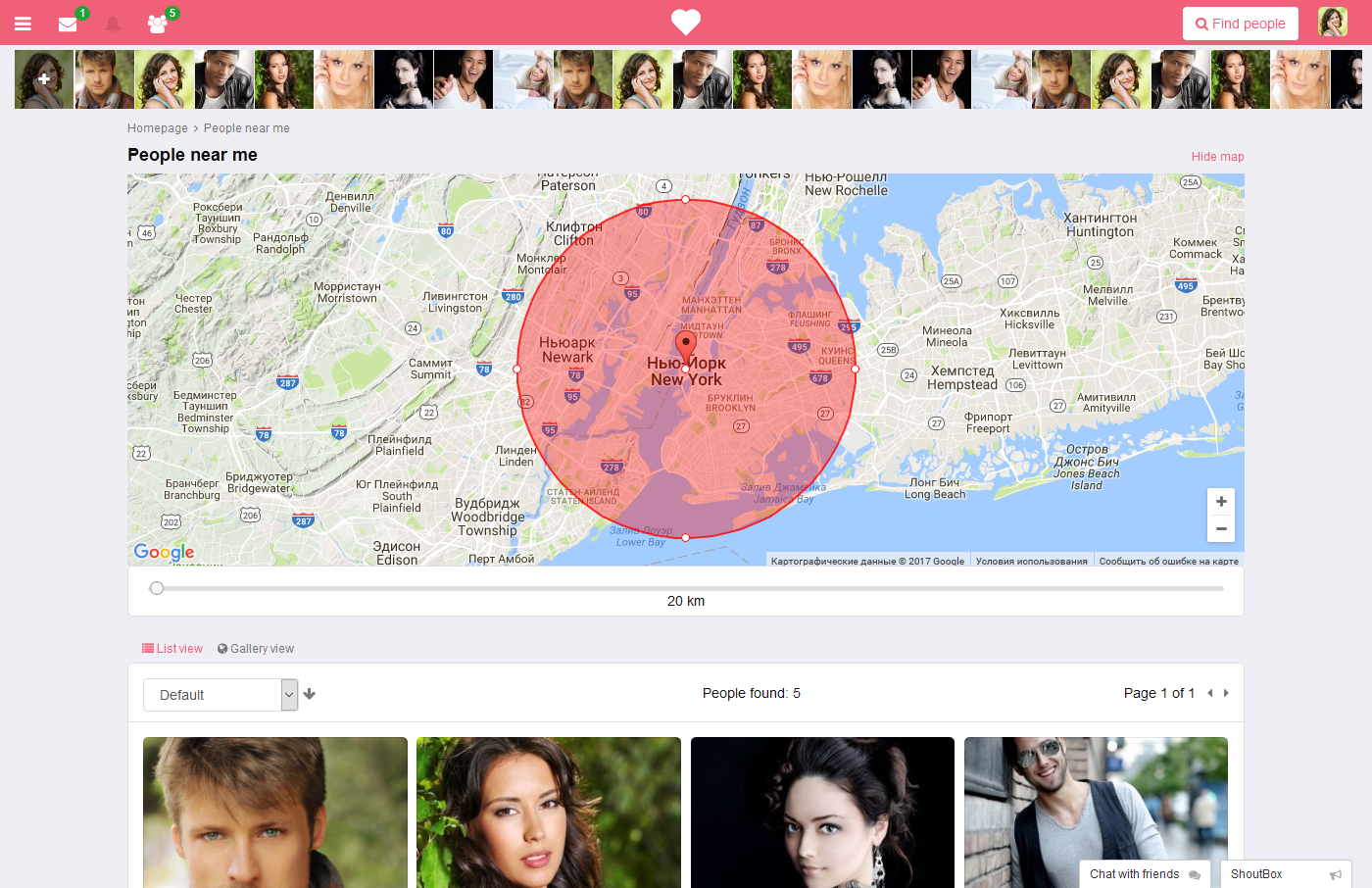 Numerous communication options will help people express themselves, get to know each other better, find more dates and start friendships.
Let people sign up and sign in on your dating website with their accounts on social networks: Facebook, Google, Twitter, VK.com. It is fast and secure.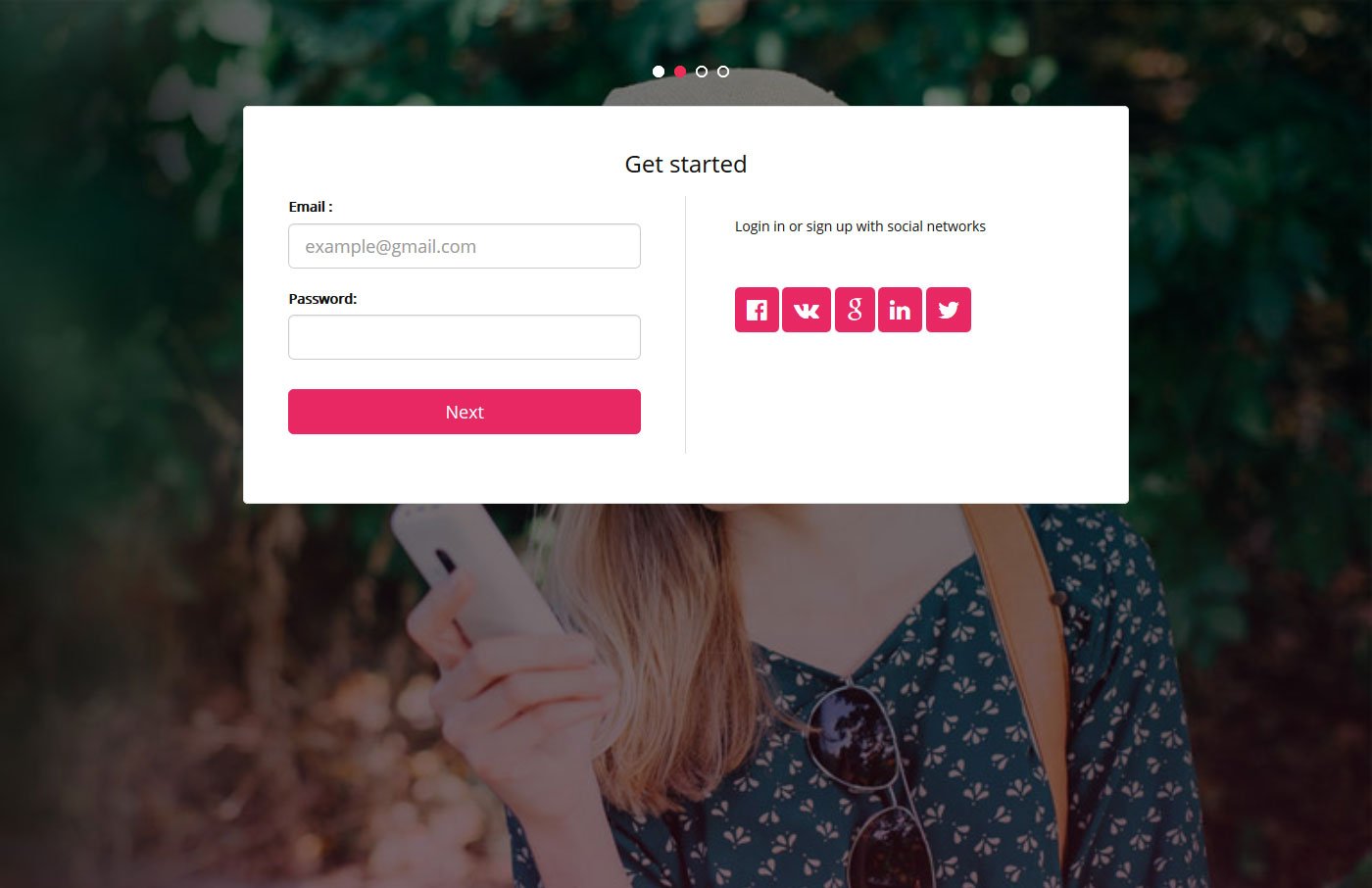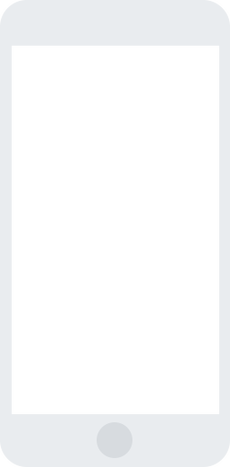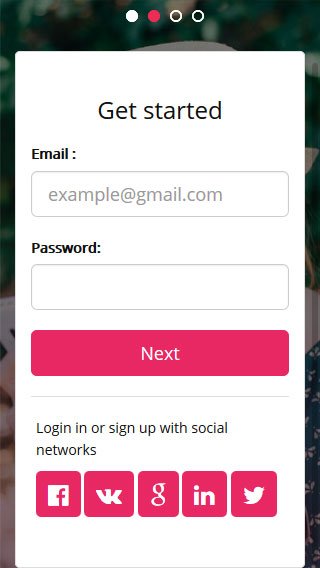 Site visitors will be able to create accounts on your site in a few simple steps. Consider limiting the site guests options or displaying the site advantages directly on the main landing page to prompt them to sign up faster.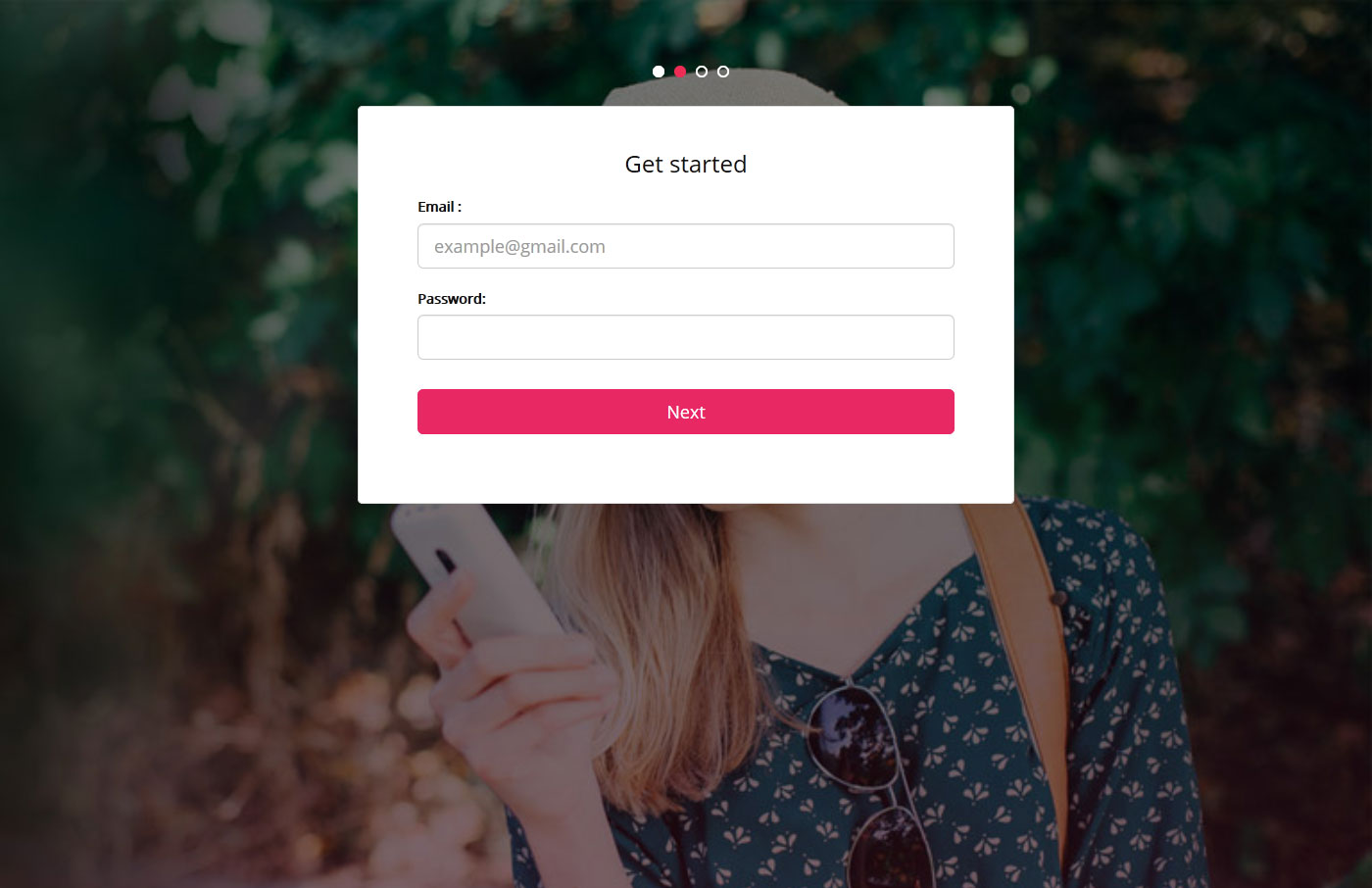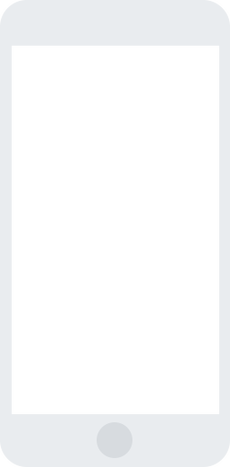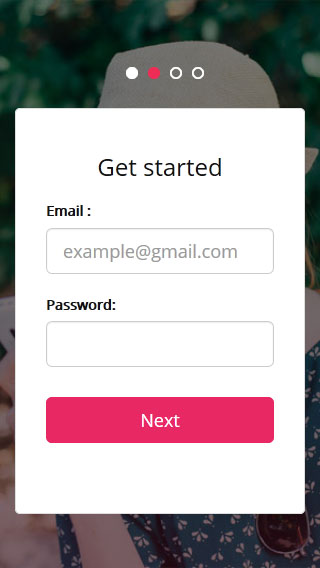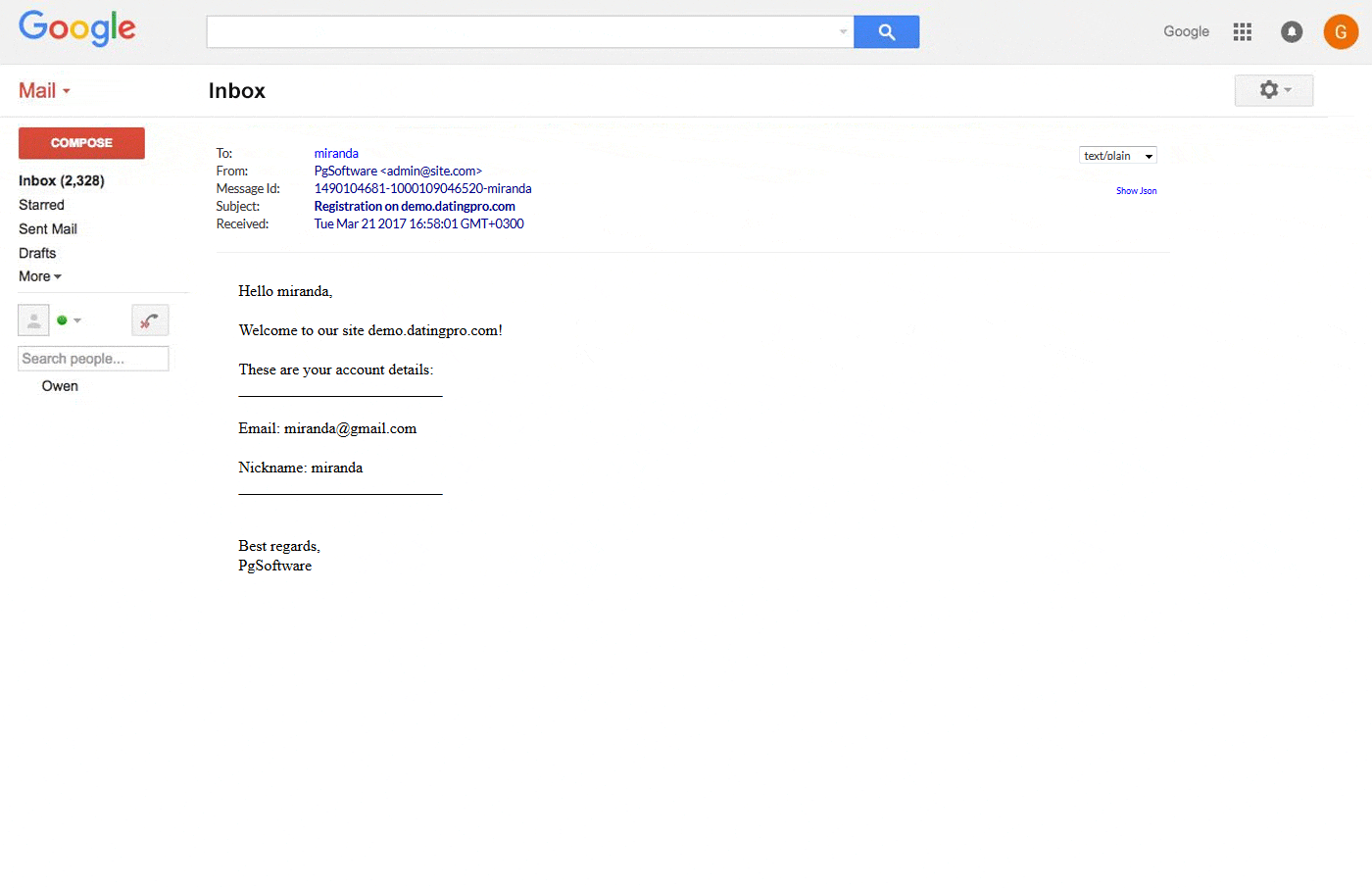 The site members will receive email notifications whenever they have a new match or a new message, so it makes sense to confirm that the addresses are real.
This is a very basic but important feature that will let your dating site users restore a password they forgot.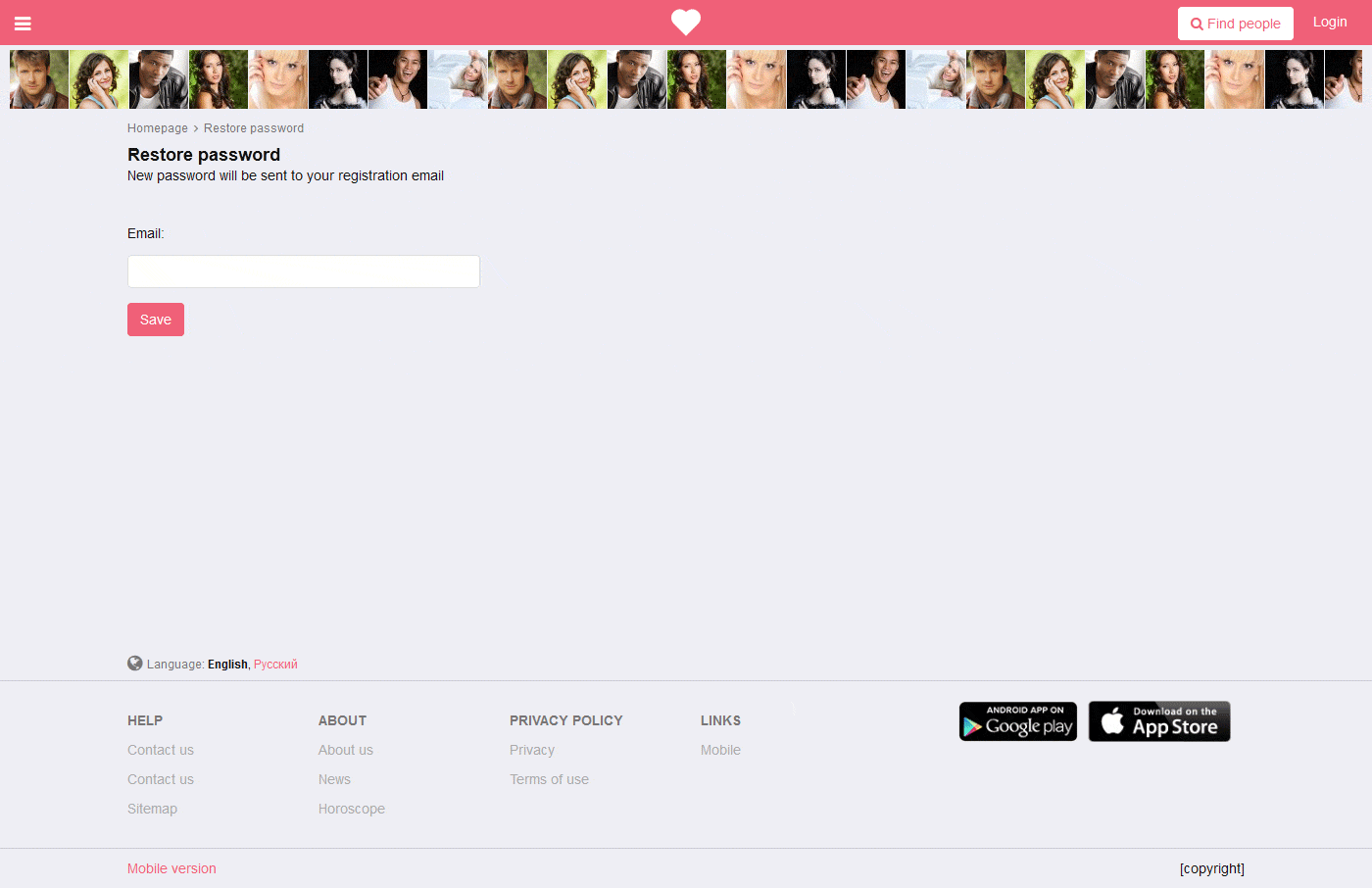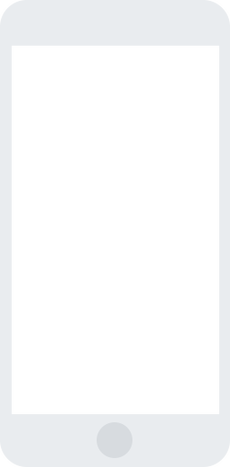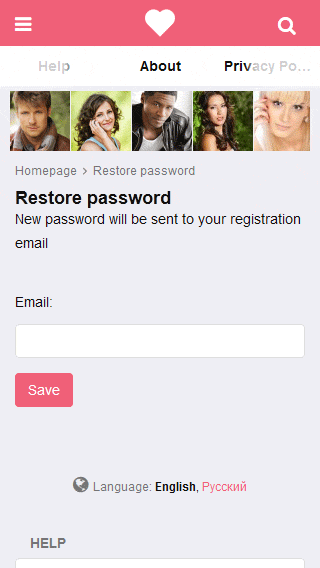 Featured users are displayed on top of every site page in a carousel/slider. It is a great way for someone to attract attention to their profile. You can charge a fee to let people appear in the carousel or make it a free service.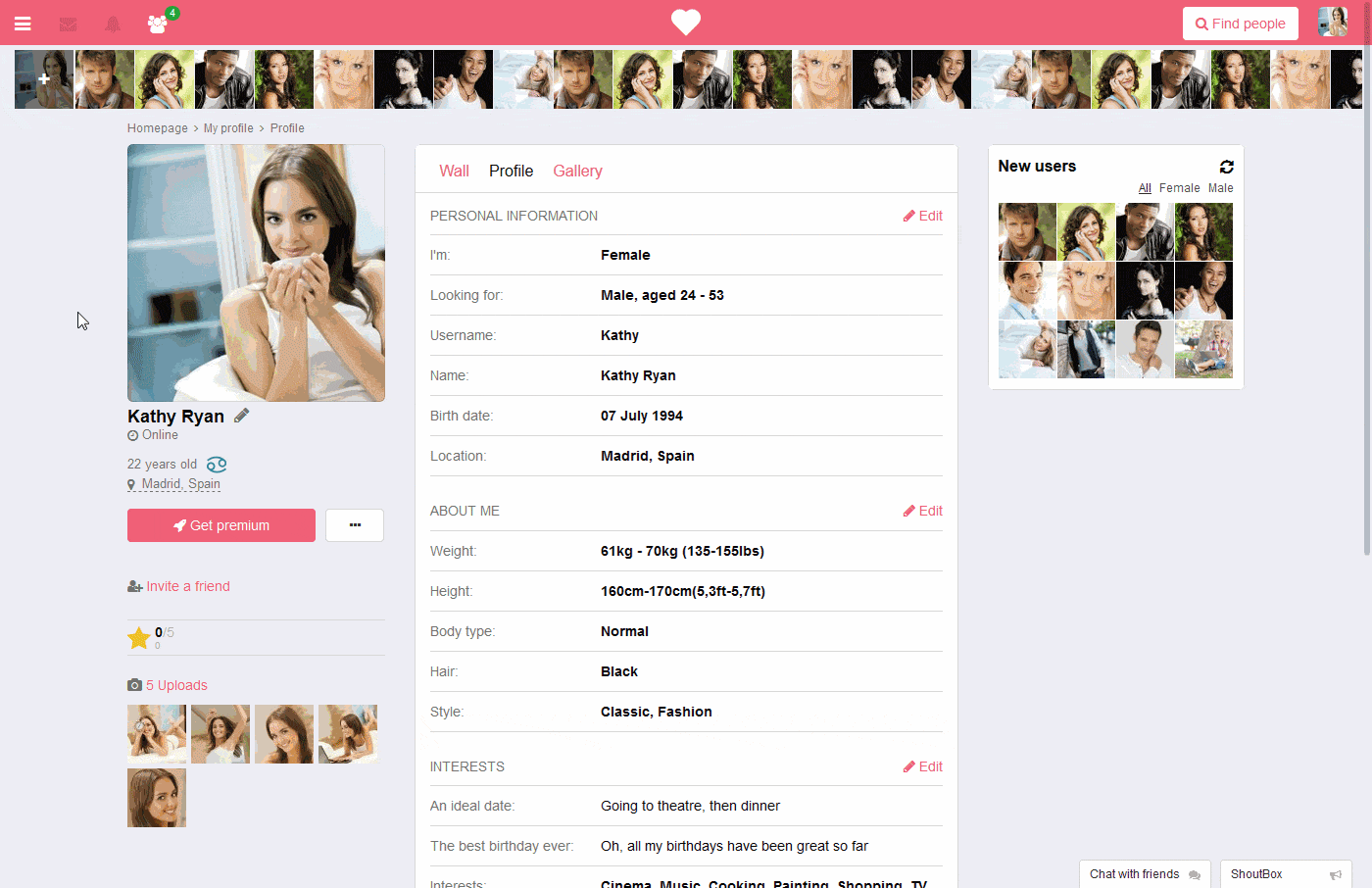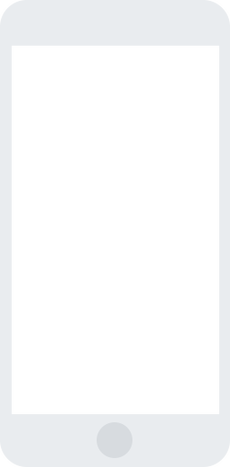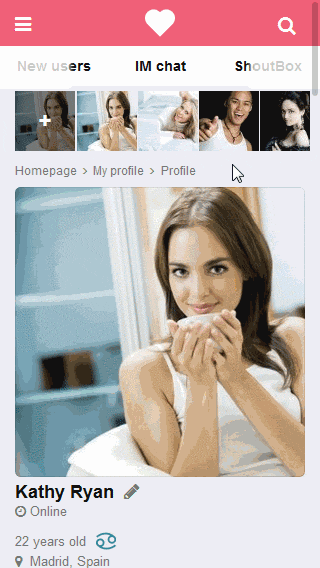 One can create photo and video albums in one's personal multimedia gallery. It is also possible to upload multimedia files directly into the main site gallery for everyone to see.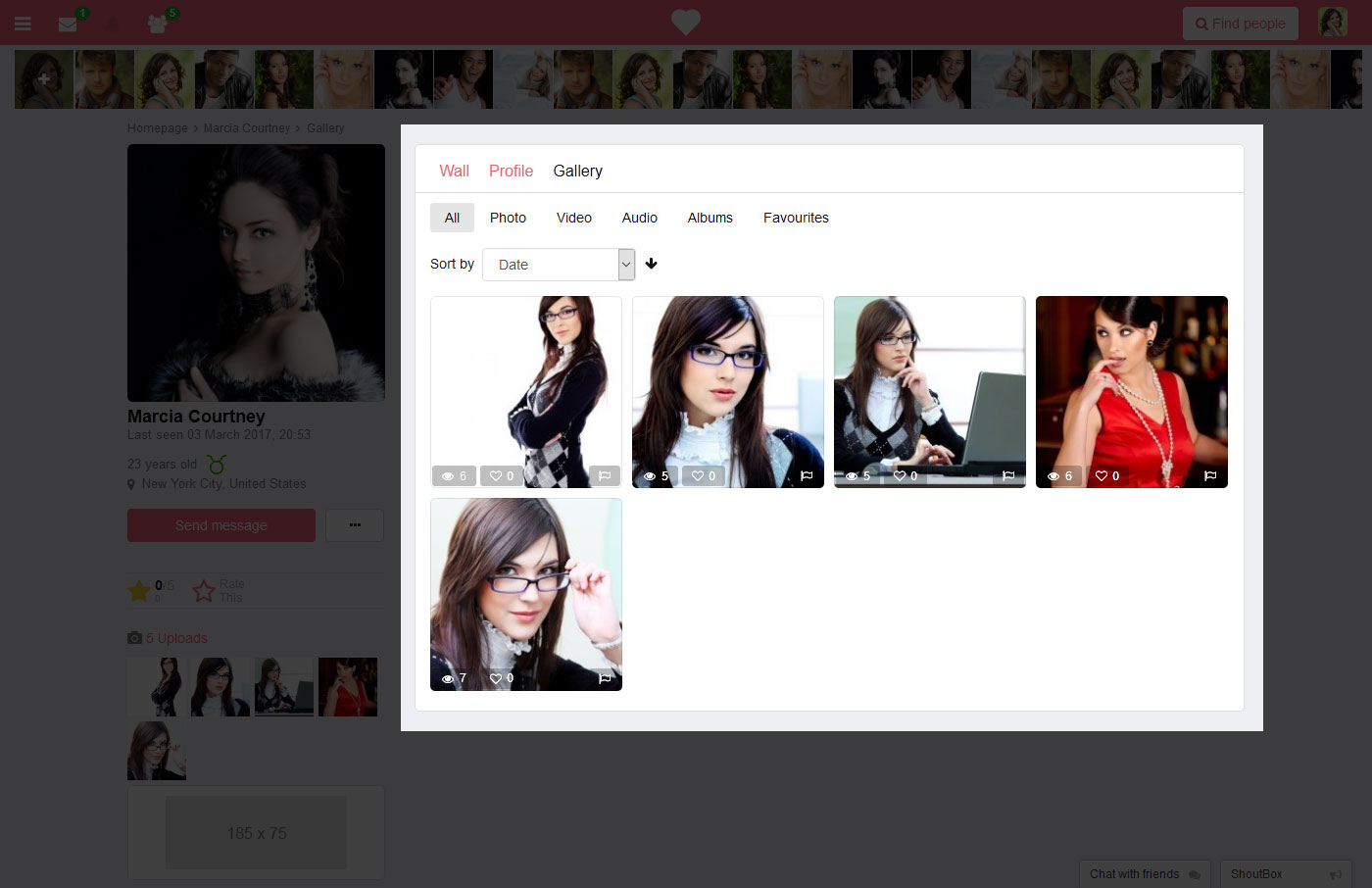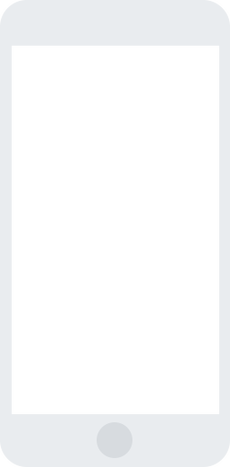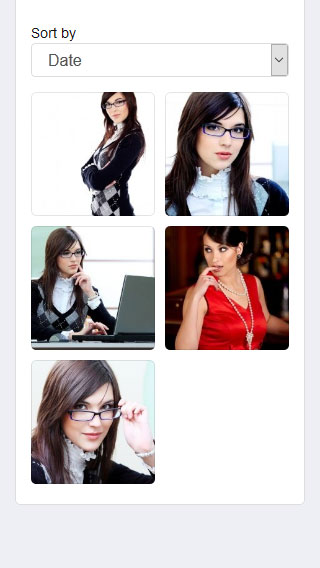 Let your site members exchange old-school messages. Drafts and spam folders are also present.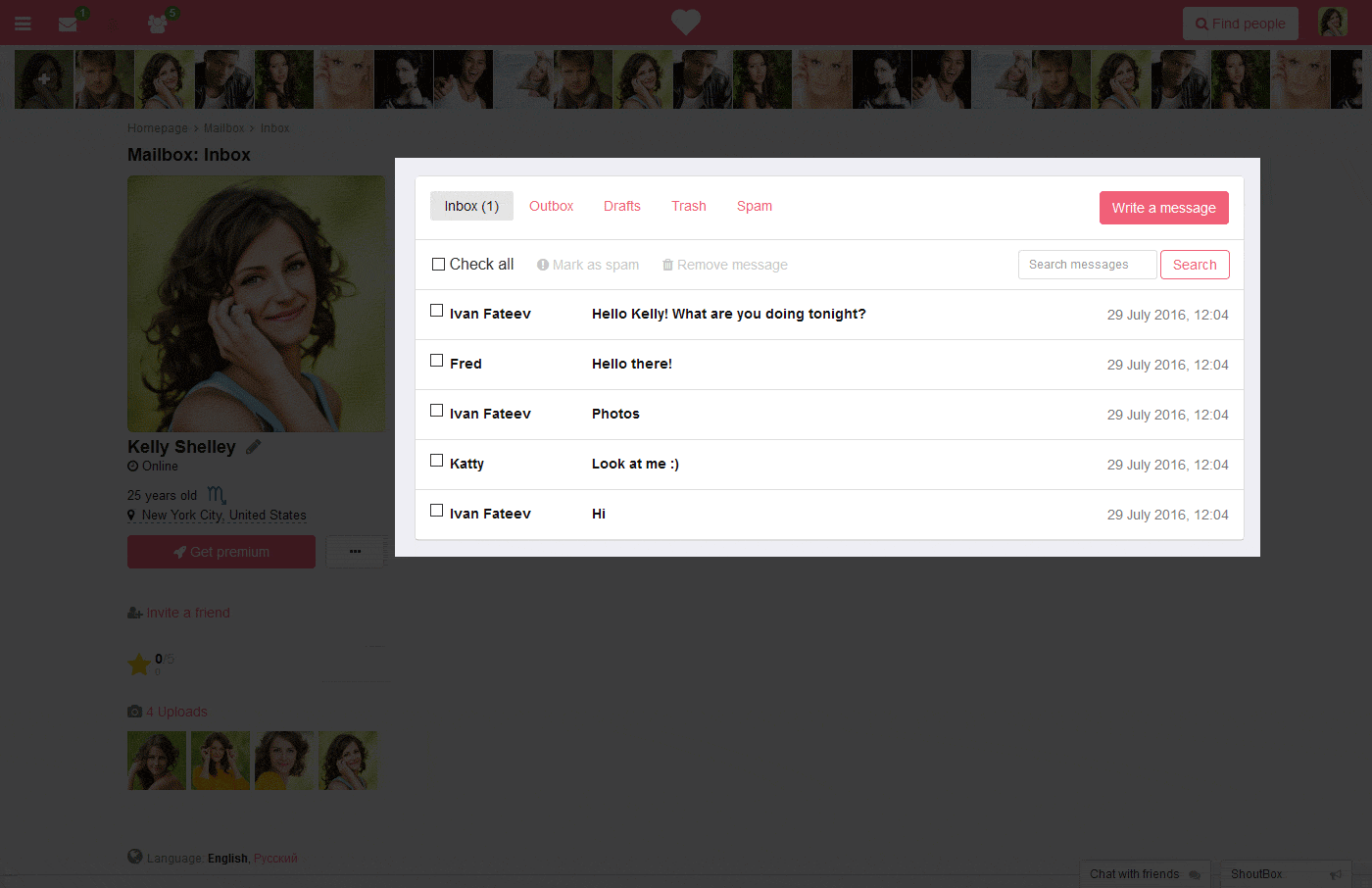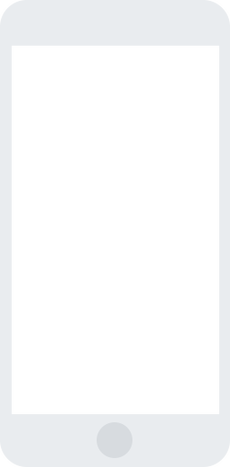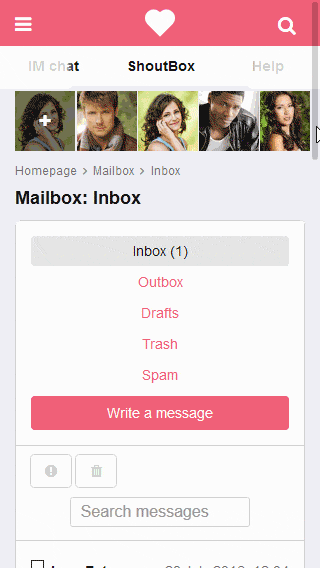 This one-on-one chatting tool gives your site members the opportunity to exchange text messages. The chat window will follow them around when they browse different site pages.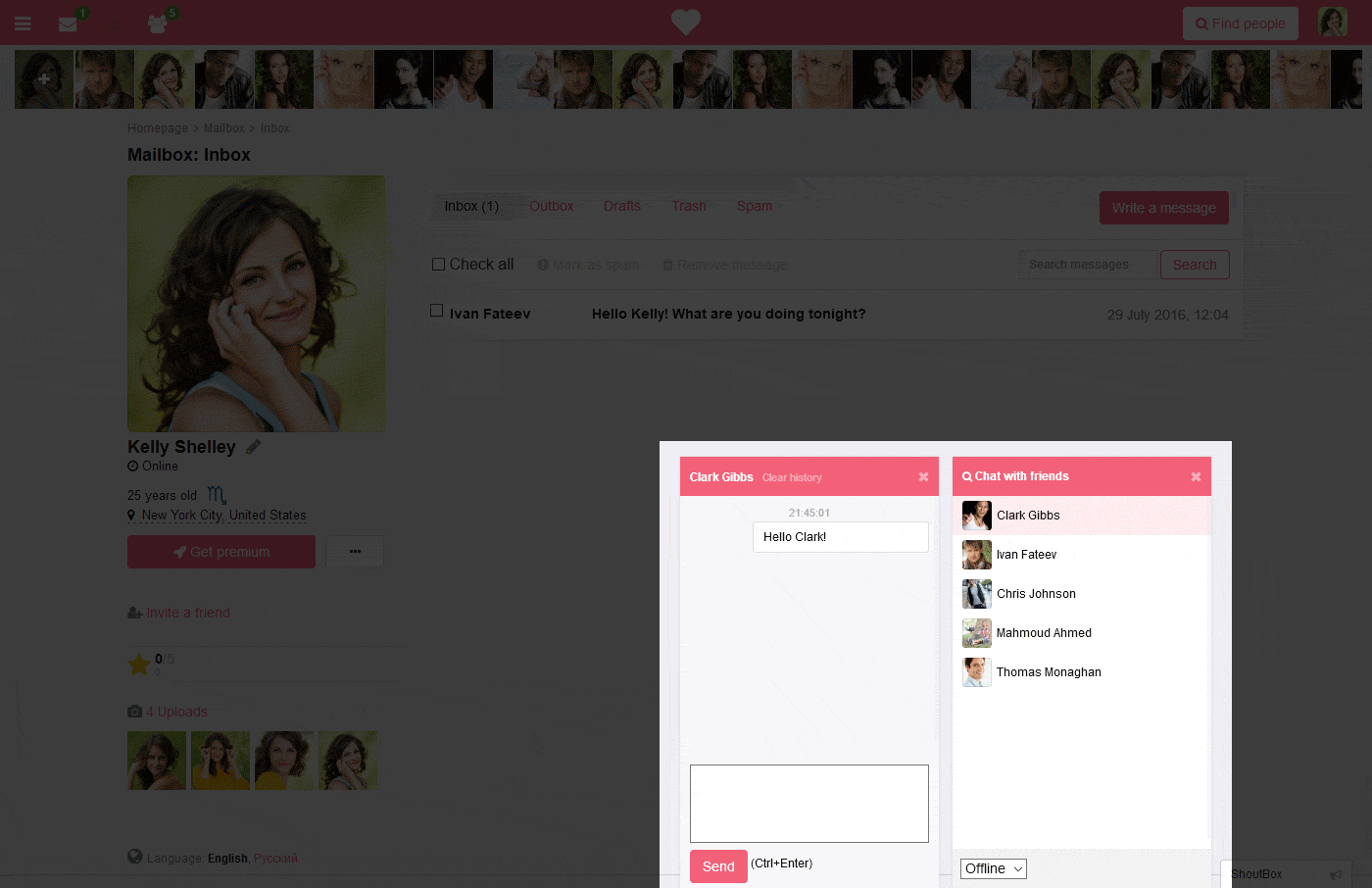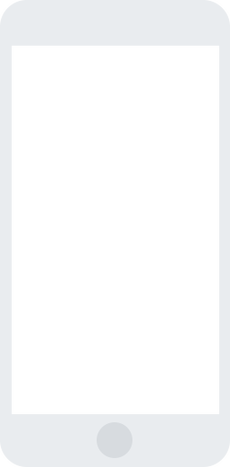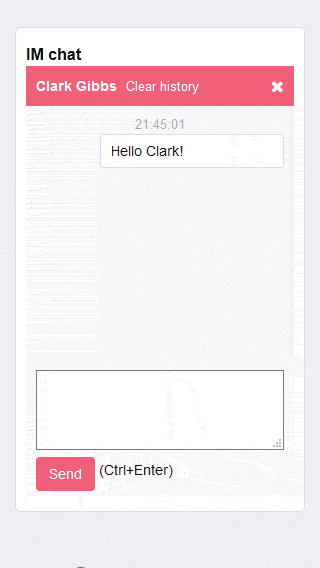 Kisses is a small but pleasant icebreaker tool. Your site members will be able to exchange pictures and short messages with people they fancy. You can upload custom pictures that will support your site's niche idea.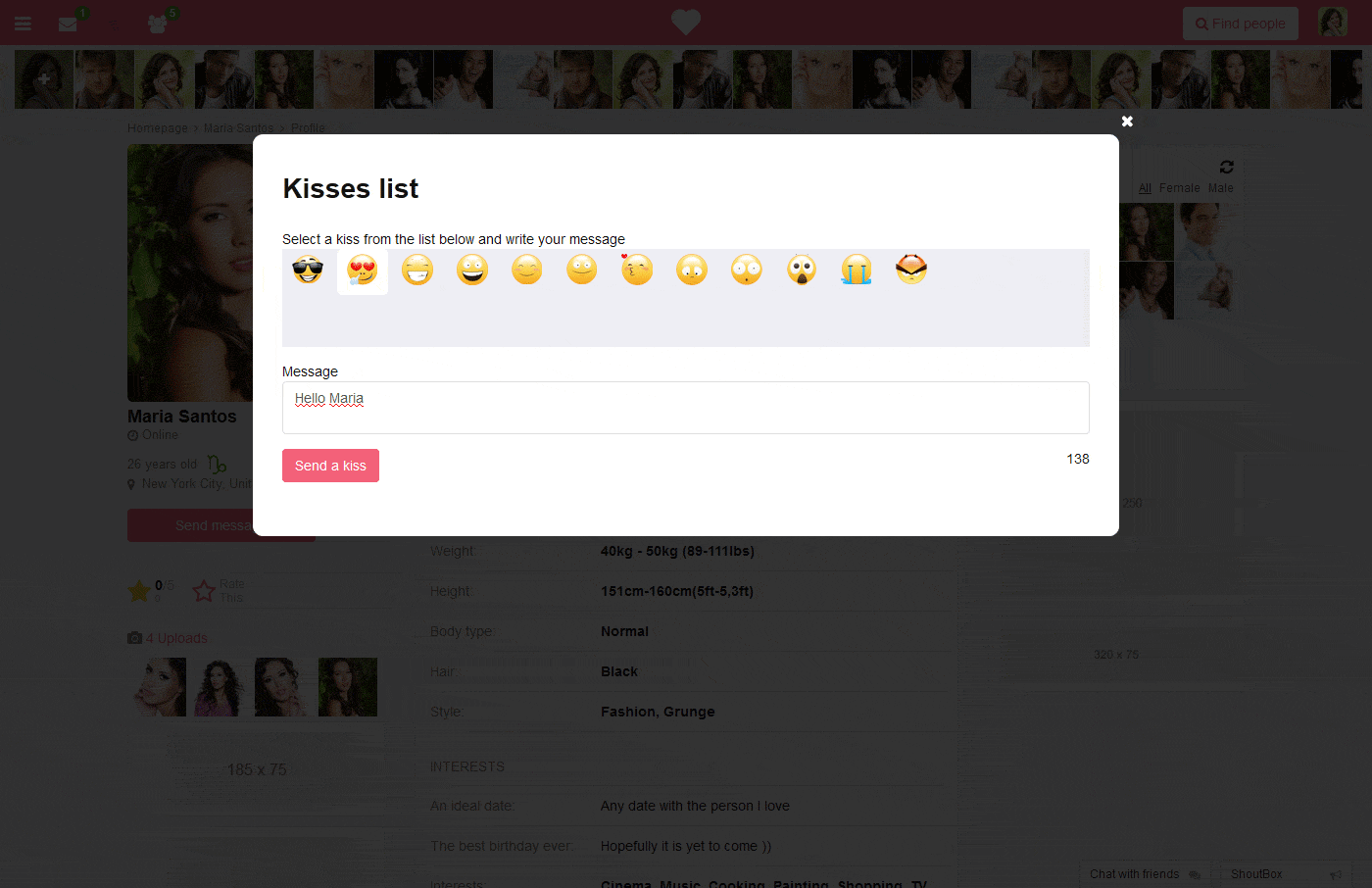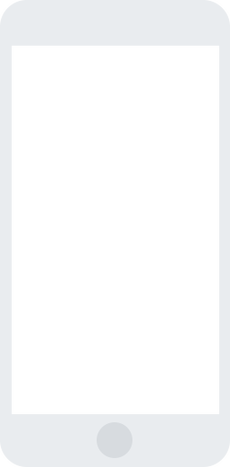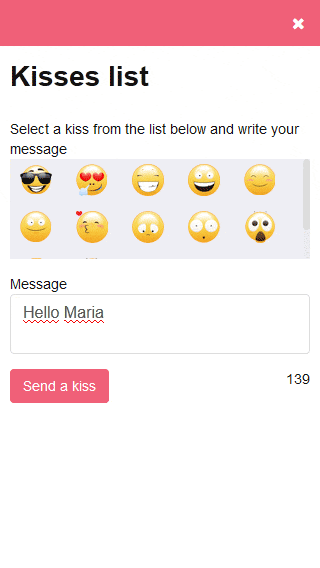 Likes module adds little hearts to posts and comments, photos and videos so people can express their appreciation of your site's content.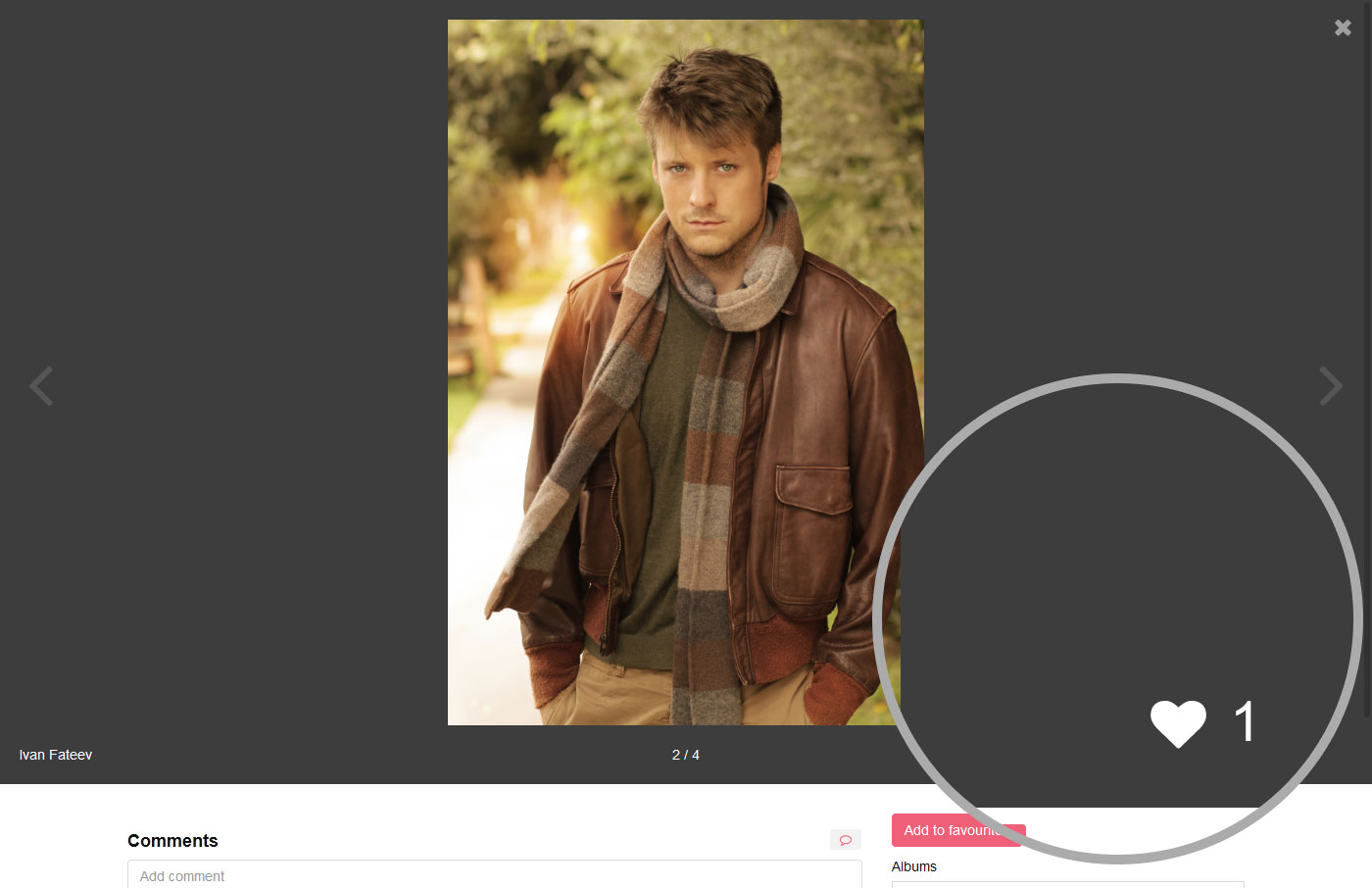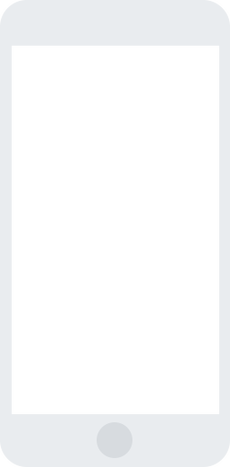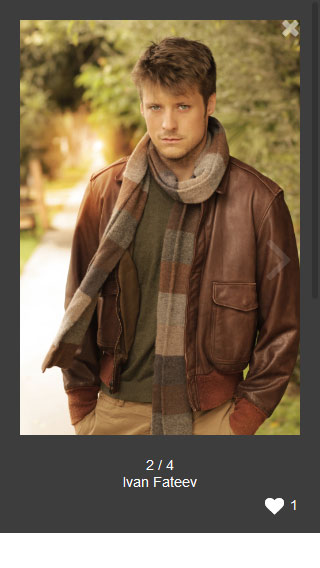 This Tinder-like feature lets site members like or skip each other. If there is a match, they can communicate directly on the site.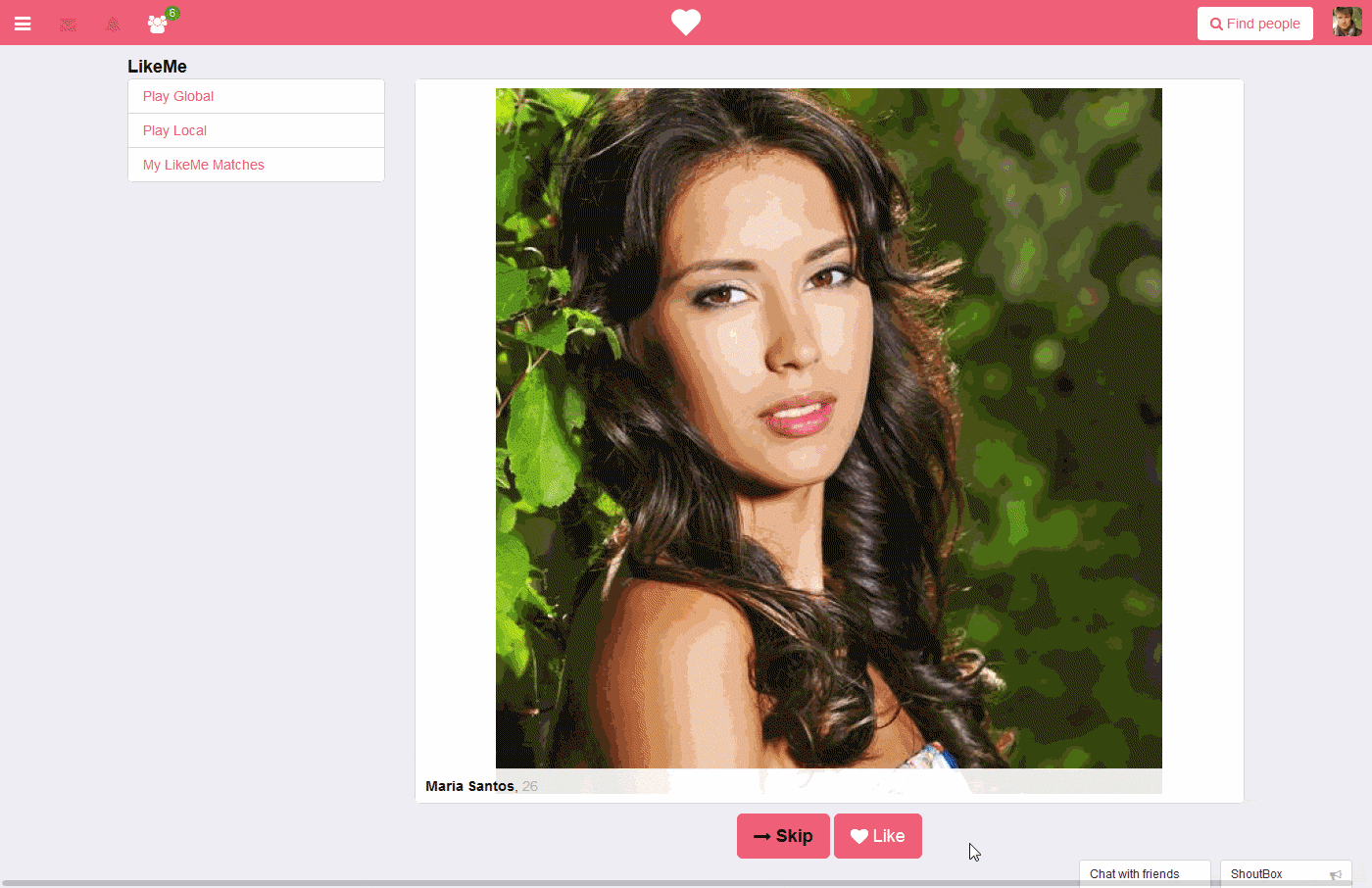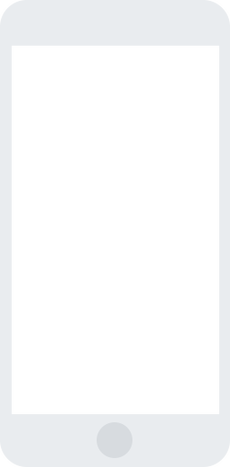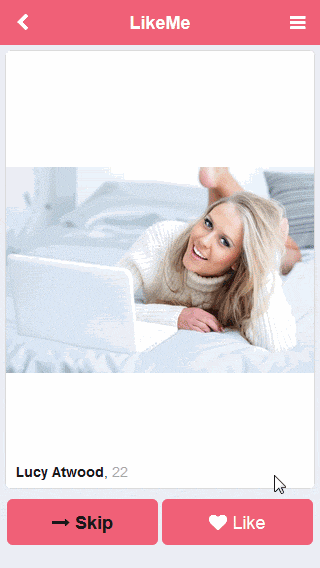 Exchanging winks is a means of attracting attention or establishing the first contact. Just like on Facebook, a person can only wink at someone once until they receive a wink back.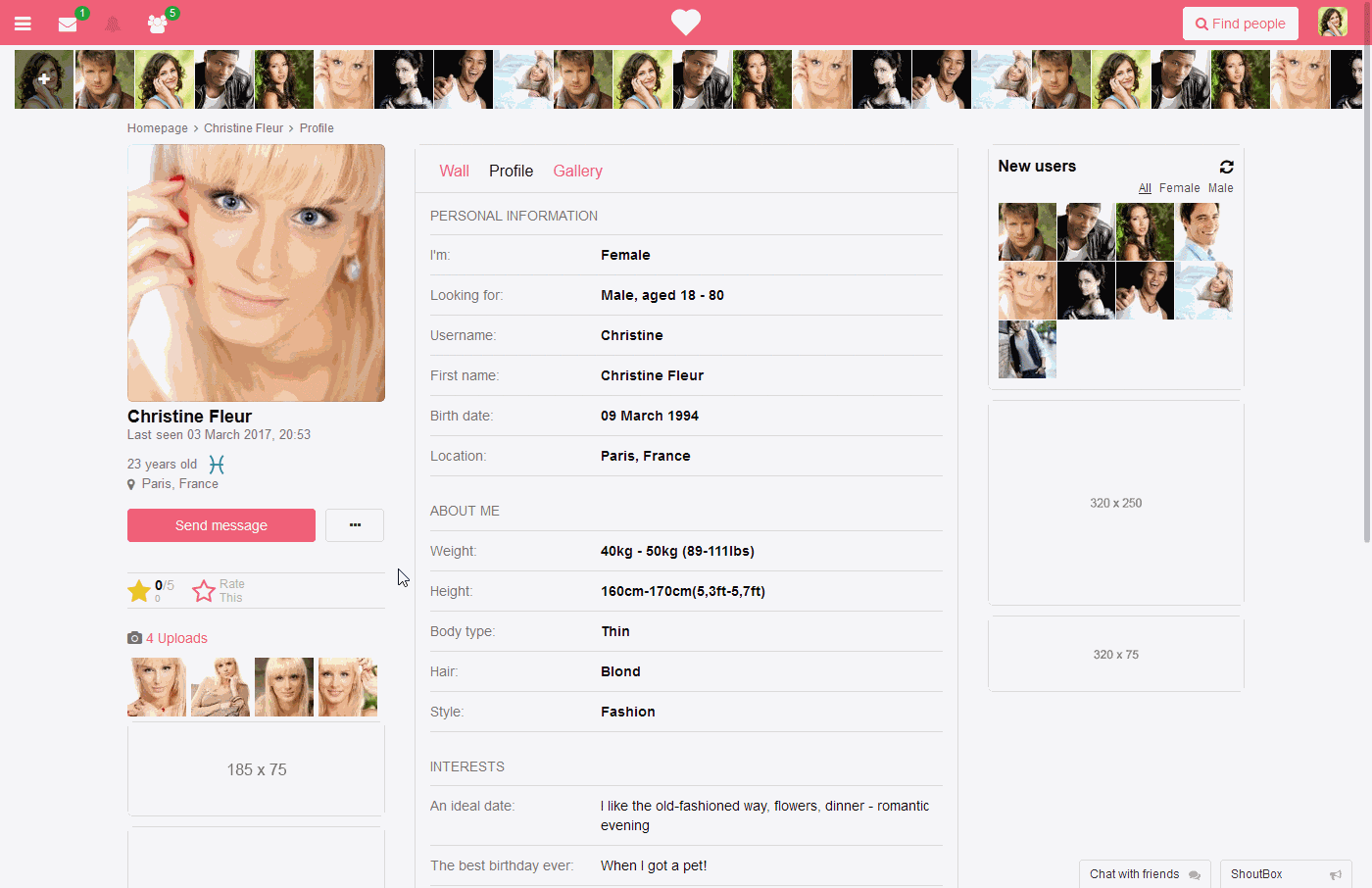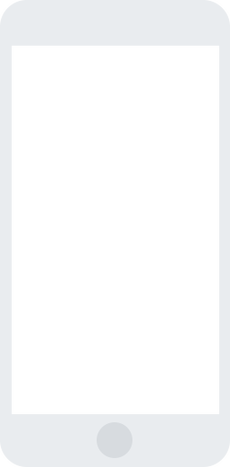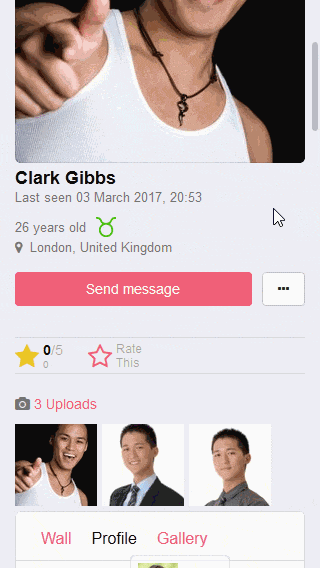 Comments are a great way to exchange opinions. One can comment wall posts, news, and the files that users upload to the multimedia galleries.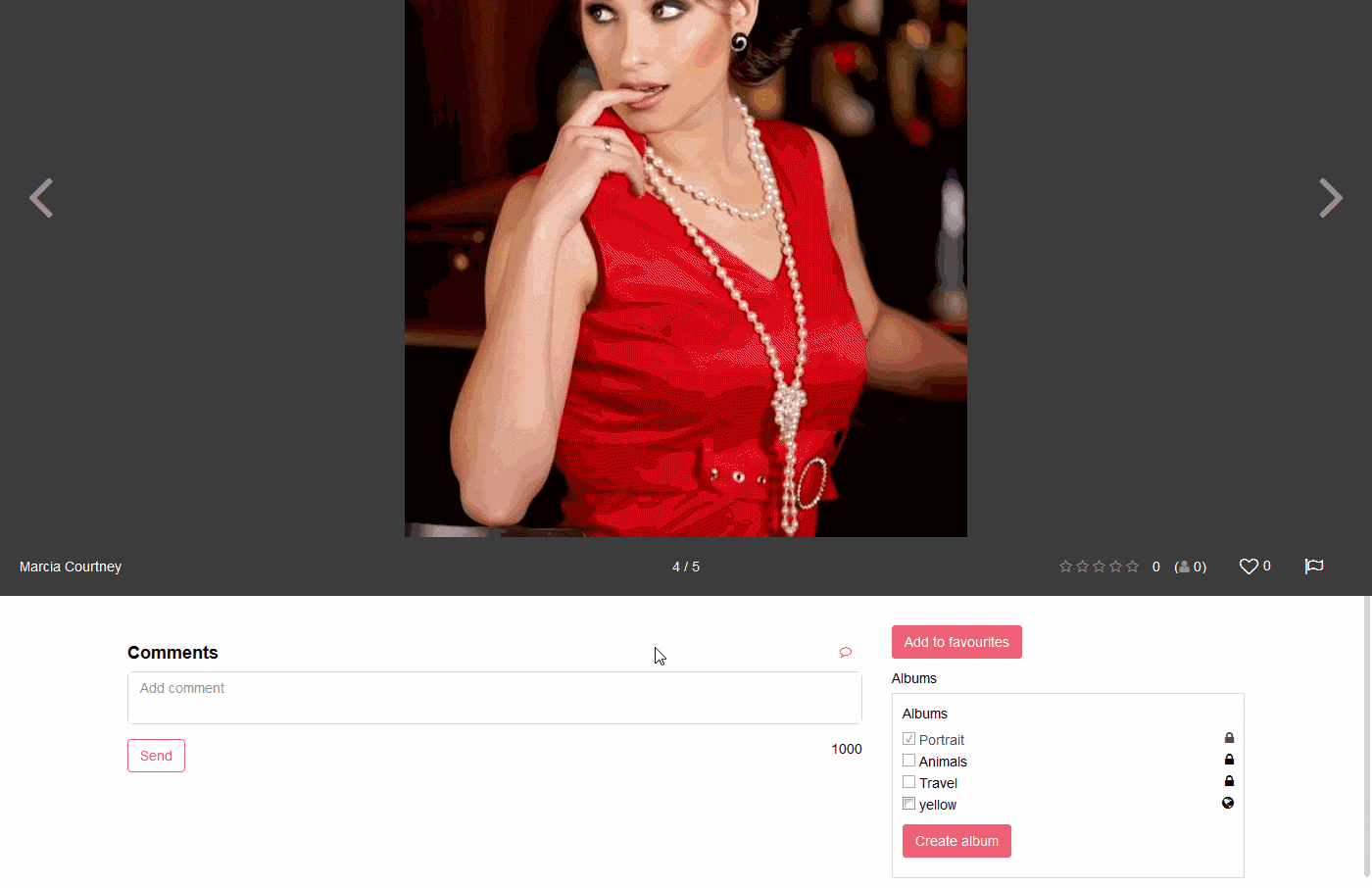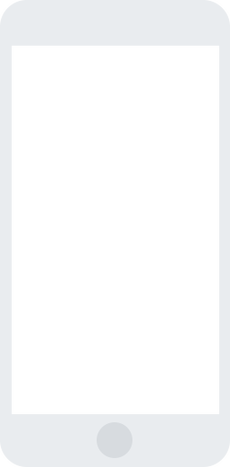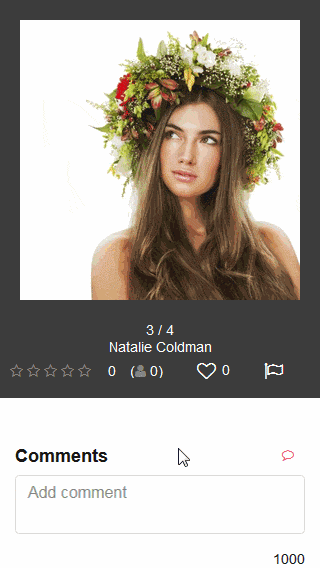 The idea of Shoutbox is to let people interact with each other by posting short messages and reviewing messages posted by others. It also helps attract more attention to their profiles. ShoutBox follows users when they browse your site pages.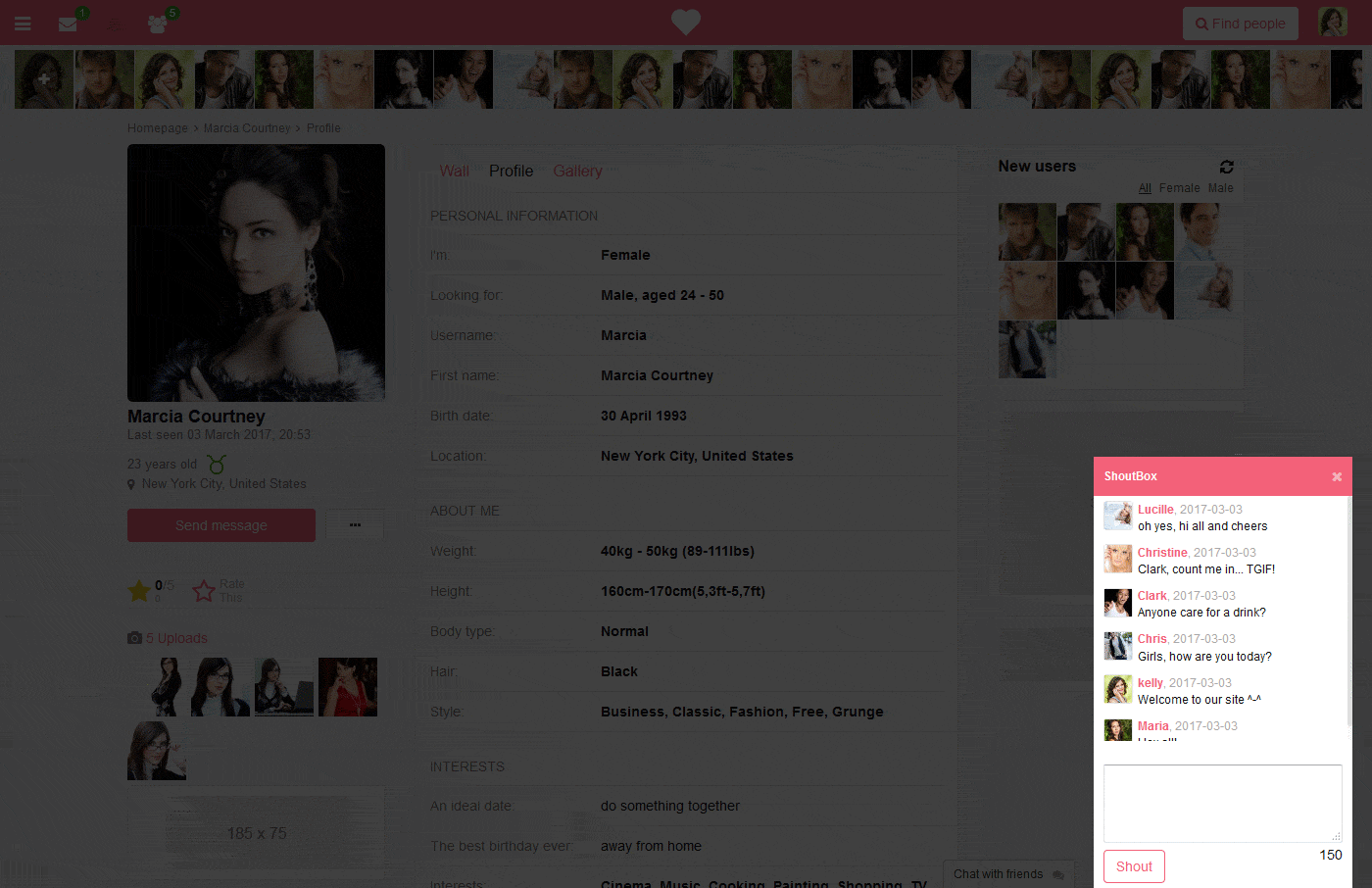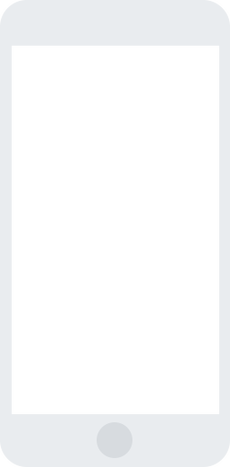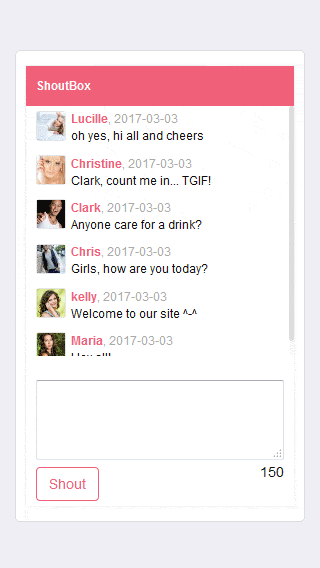 There is an activity wall on every user profile page along with the main activity wall where a person can see events of their friends. Events include wall posts, files upload, and friendship notifications.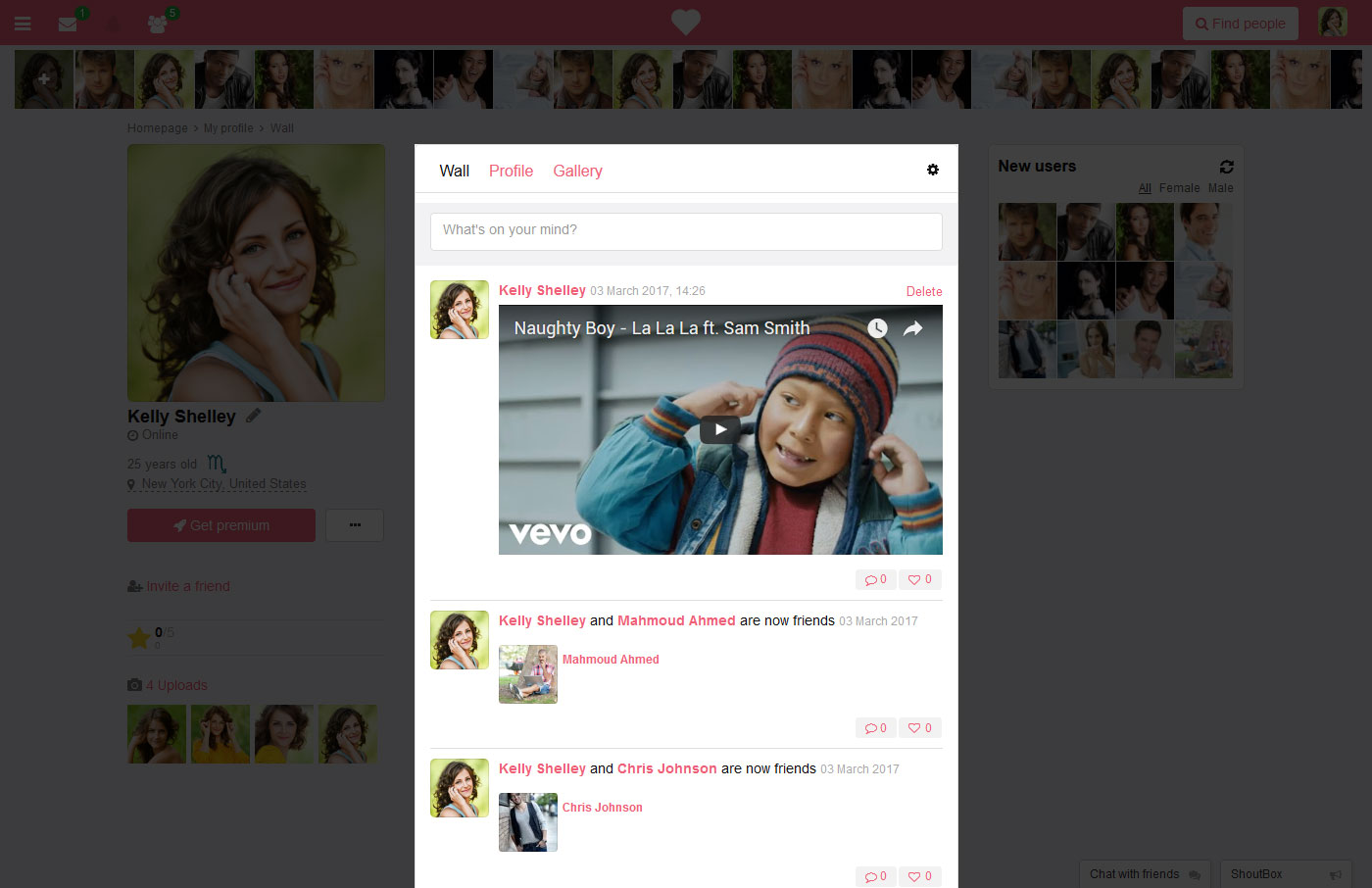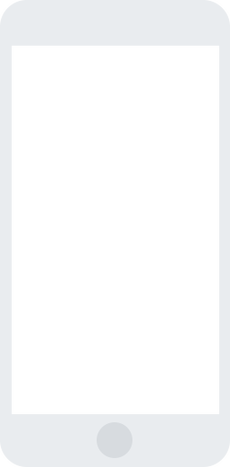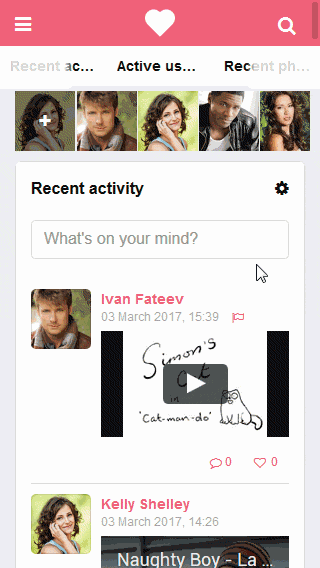 Ask your site members and visitors questions to learn how they found out about your service, what they like most, what they miss, and so on. Multiple languages are supported which means that you can translate your surveys into all available site languages.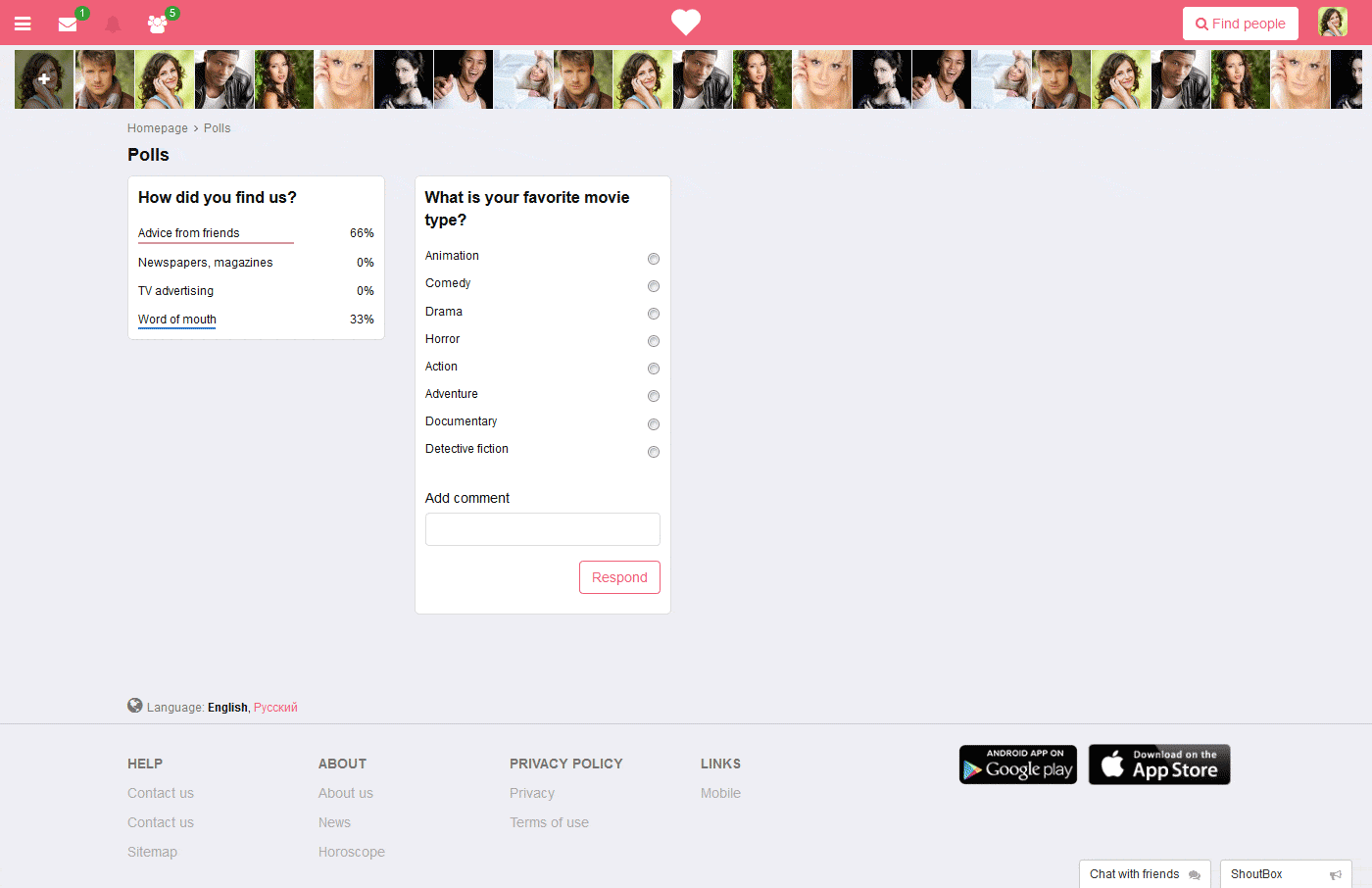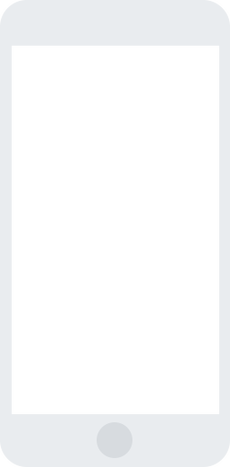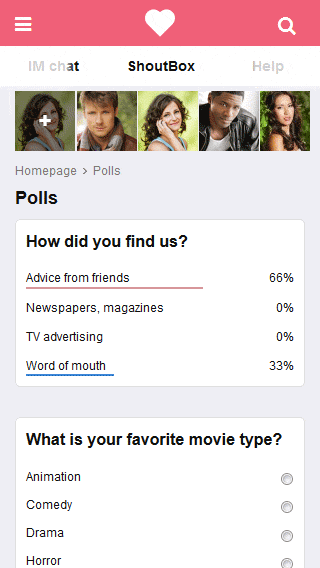 It is important to give people the opportunity to report offensive content and behaviour. You and your team of moderators will be able to review each report and act on it.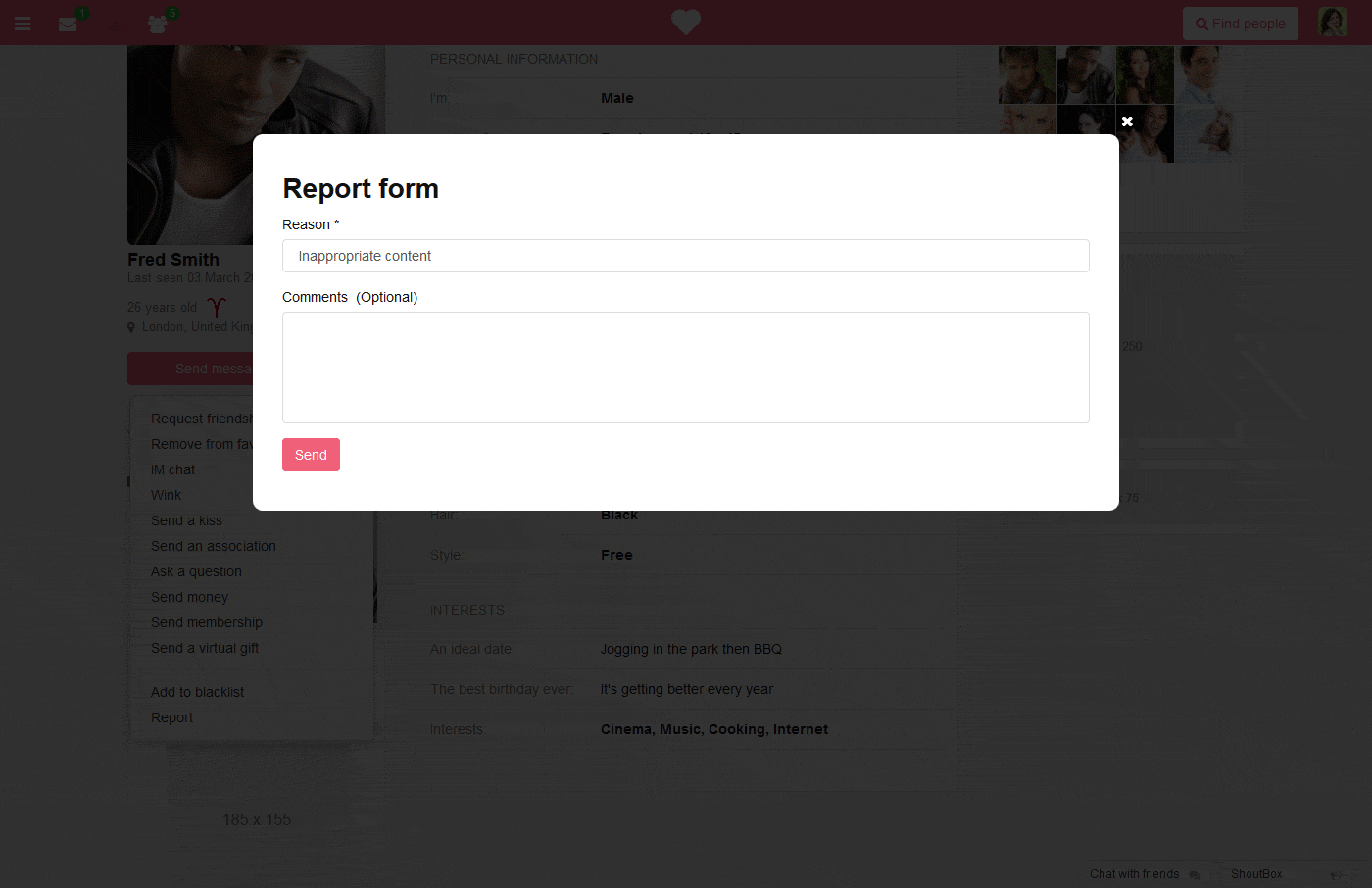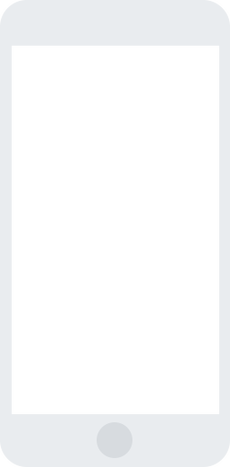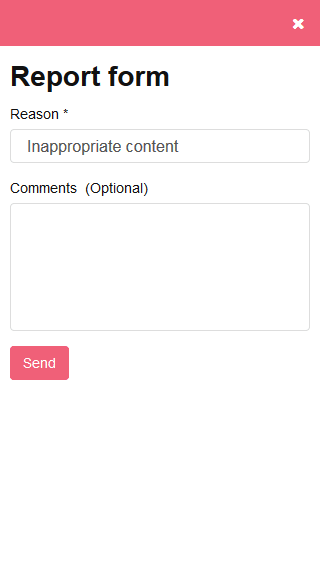 RocketChat is a popular and free open source chat for online communication. We offer you the web version integration that includes setting up the chat on your server and adjusting its colour scheme to meet your dating site's colours.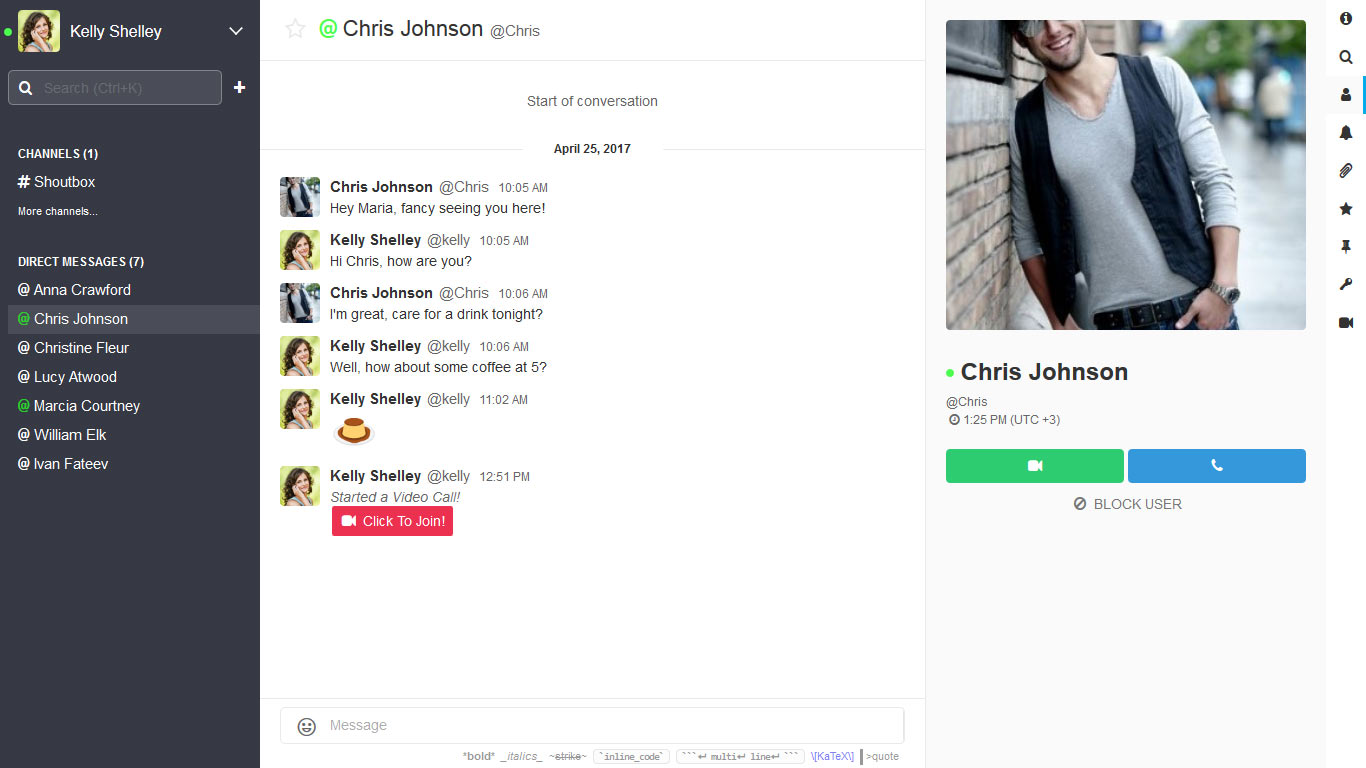 The response rate indicator is meant to show if this or that site member ignores the messages they receive, or if they are quick to respond. The indicator will appear in the user's profile.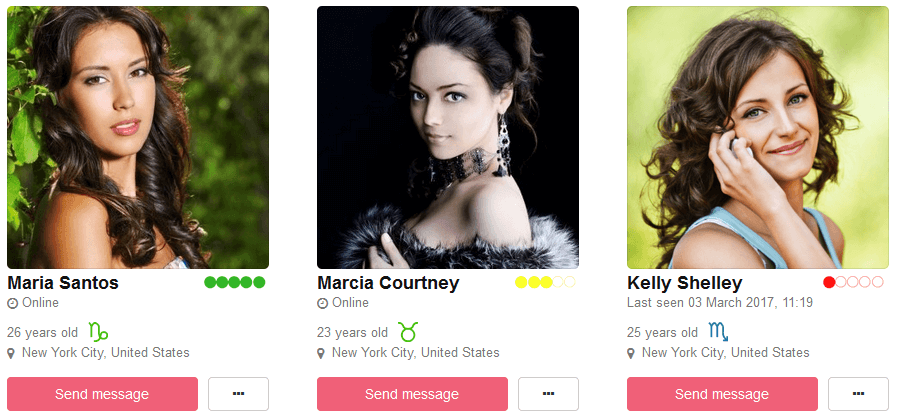 Let your site members gather in communities based on equal interests. Groups will make the communication and interaction way easier and funnier for everyone on your website.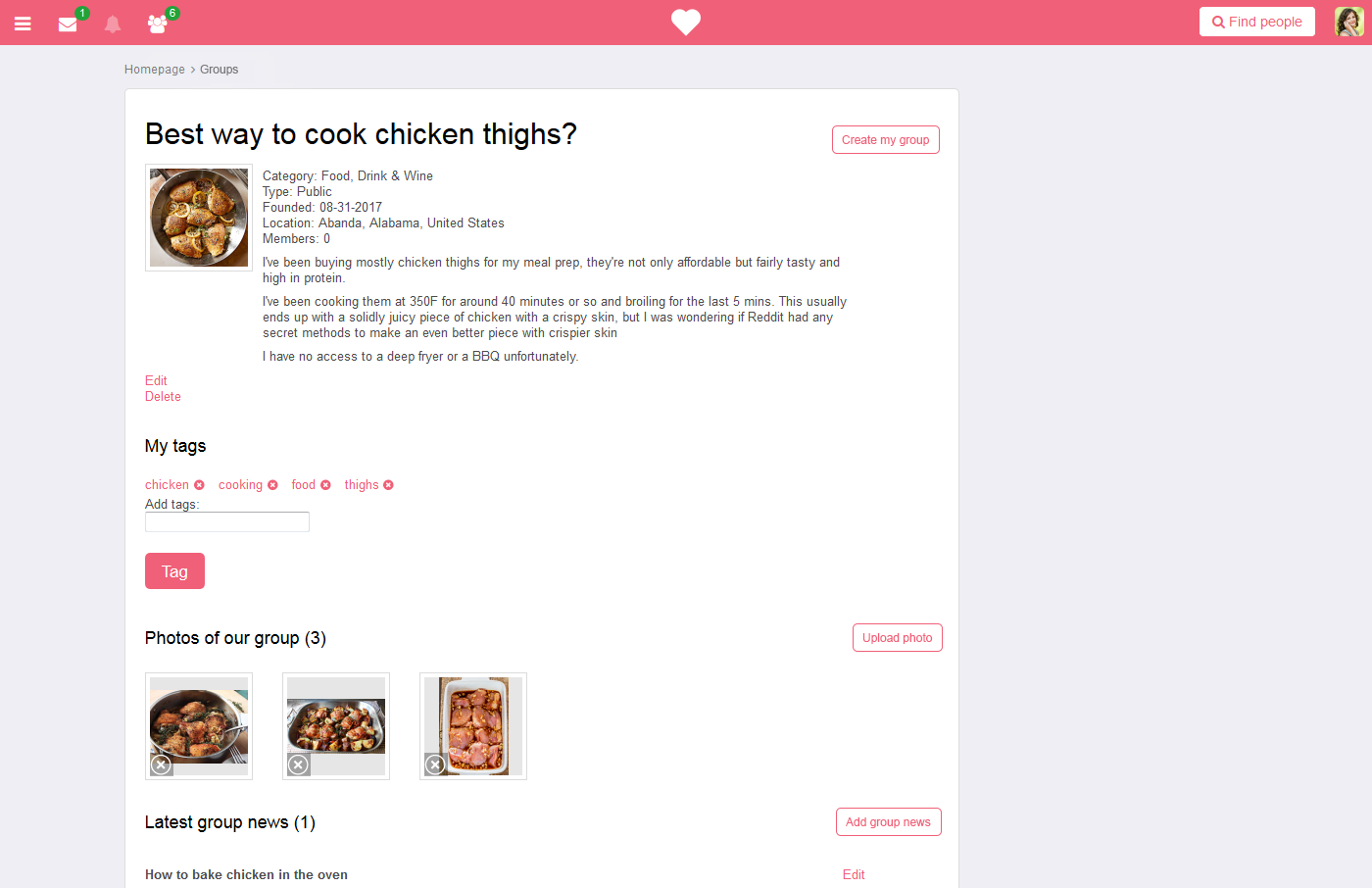 Help your dating site members be active on your site and get them to know each other better by talking and discussing their ideas in the forum.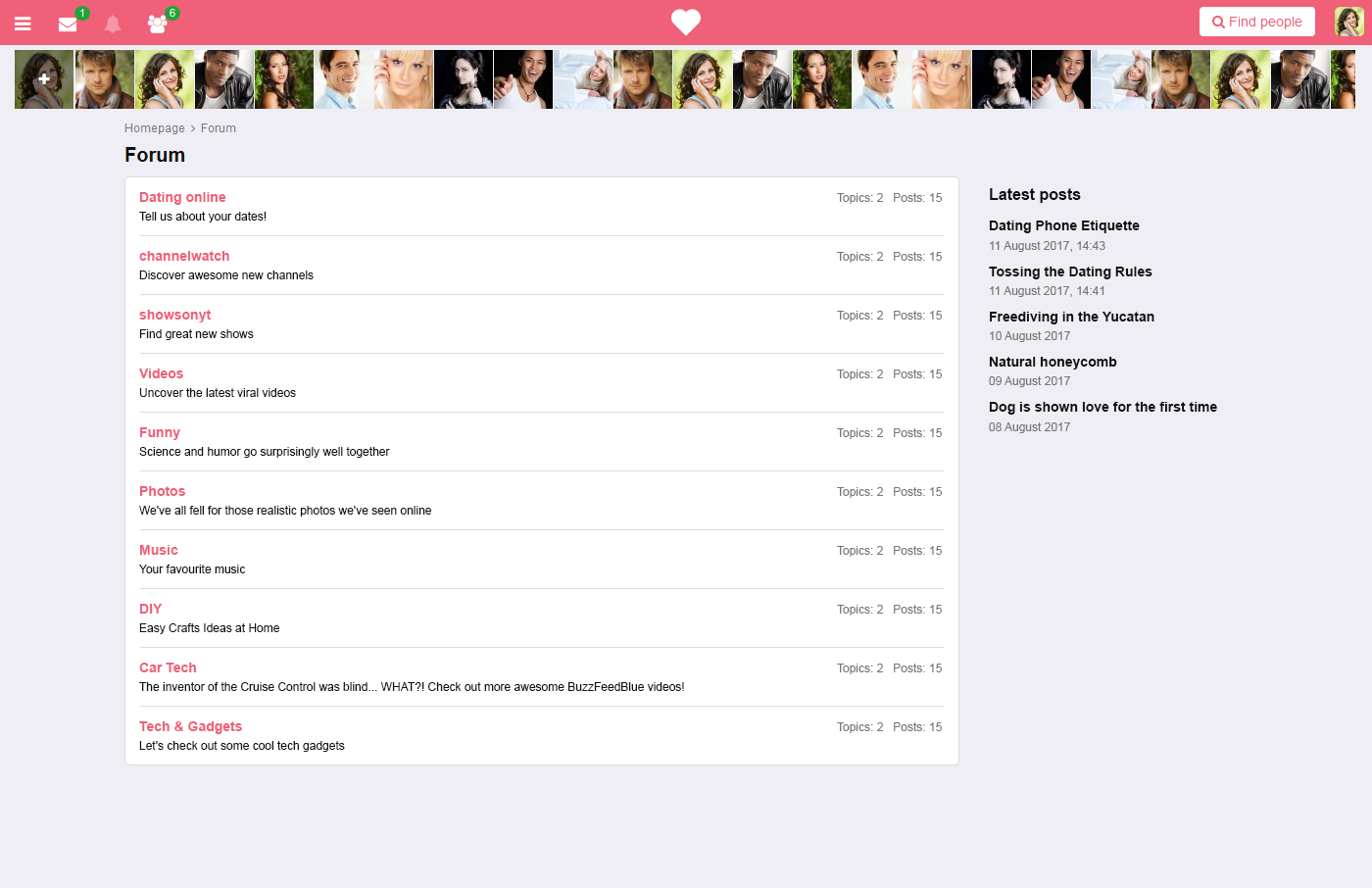 Enhance the communication opportunities for your site members by letting them exchange funny, thoughtful, encouraging images in the mailbox and messenger, in the comments and wall posts.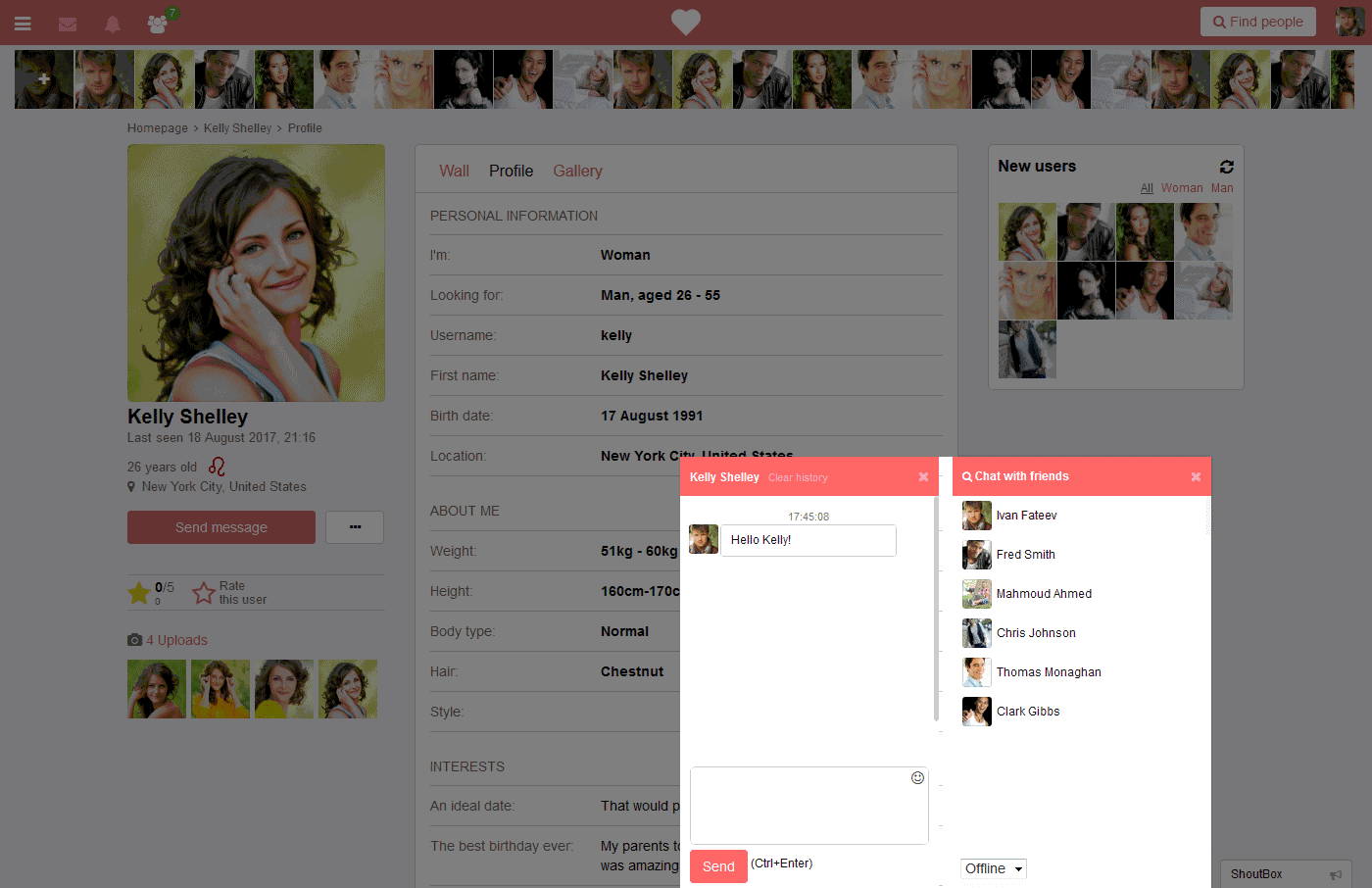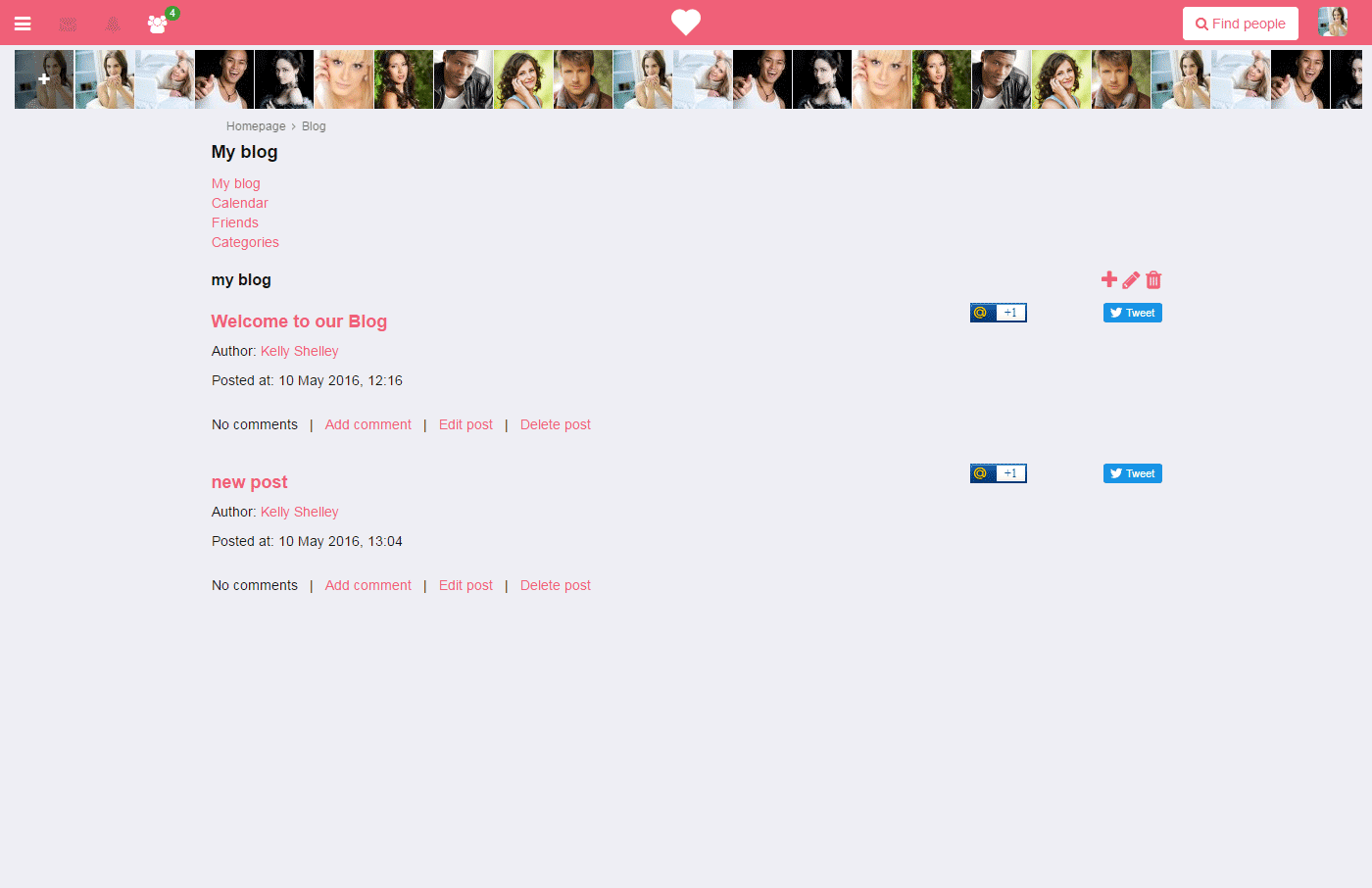 Your site members will be able to use the blog as a diary, follow other people's blogs and get to know each other better. It's all about building a community.
The site members ask each other questions and give answers when someone asks them something in return. You get to create default questions, and you can also let the site users ask their own questions.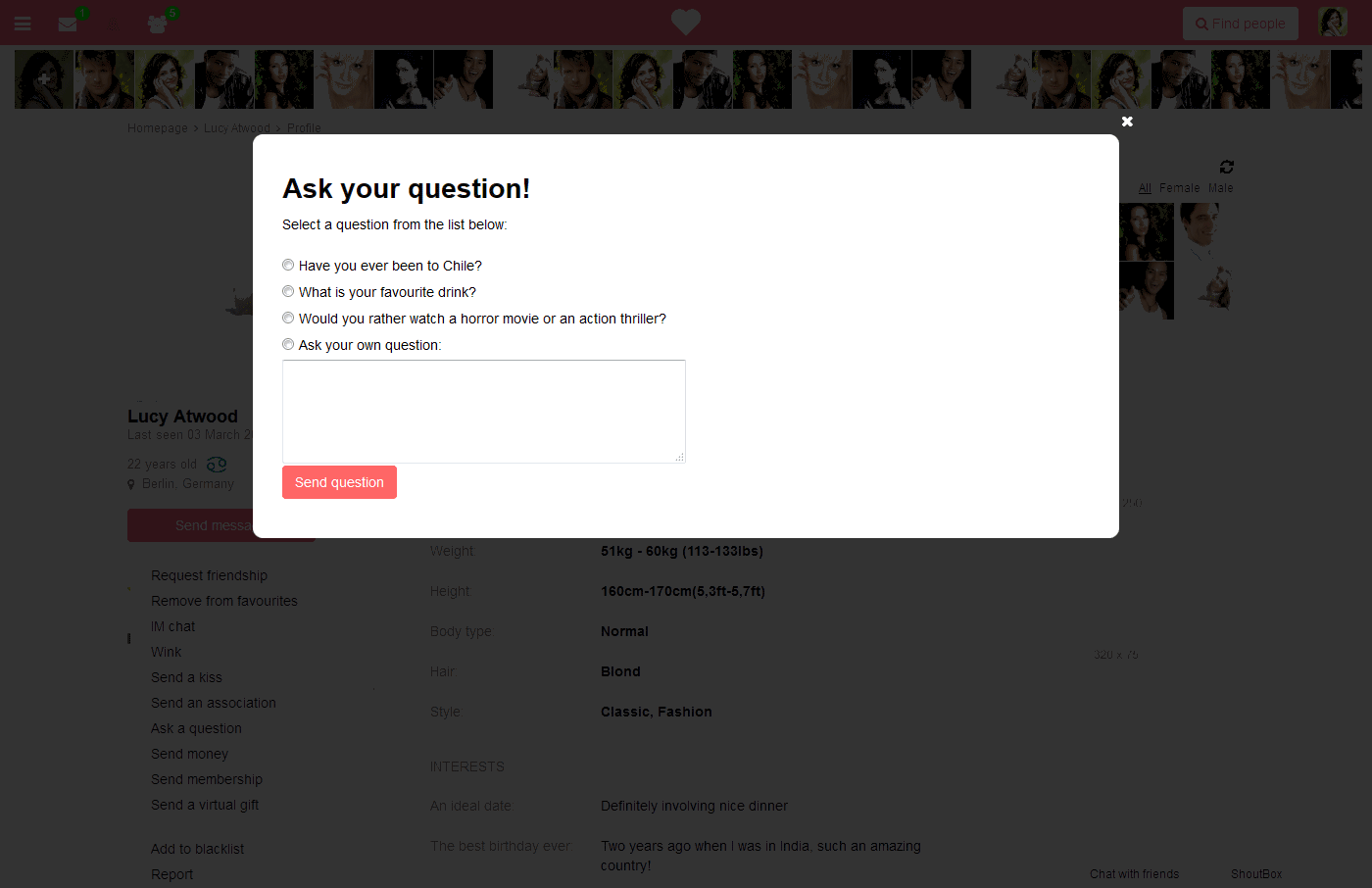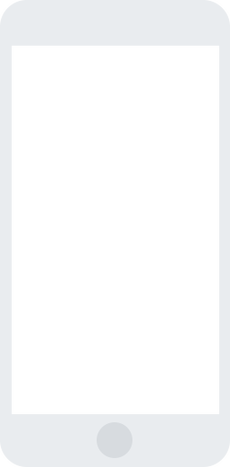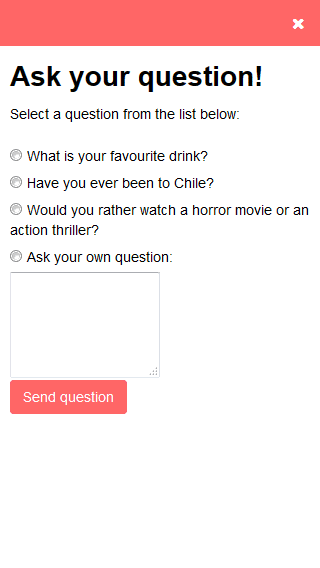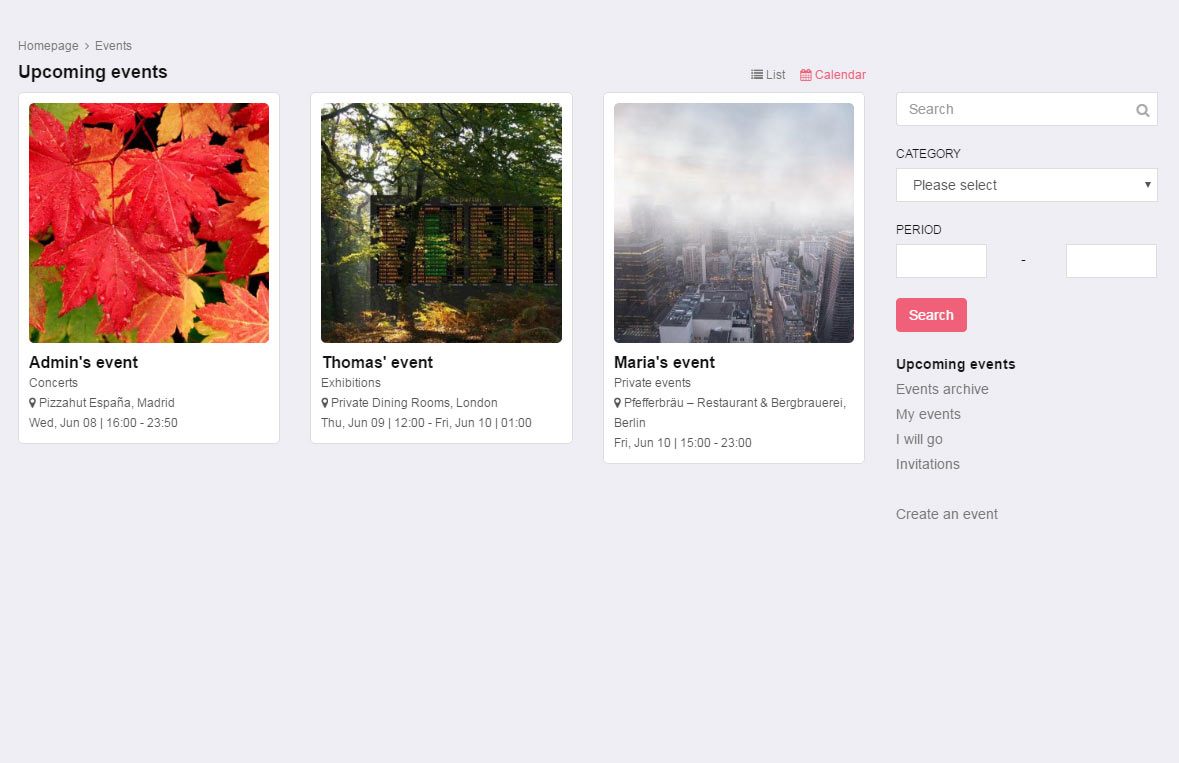 The Events add-on will let you and your site members create events that people can join, comment on, upload photos of, and invite other site members to join and have fun. The event organizer decides whether to allow participants to join without invitation, invite other people, and upload photos. One may wish to create an exclusive event where people will only be able to join if they have been invited to.
The members of your dating site can upload audio files in the personal gallery, in the main multimedia gallery of the site, and in the recent activity wall as wall posts.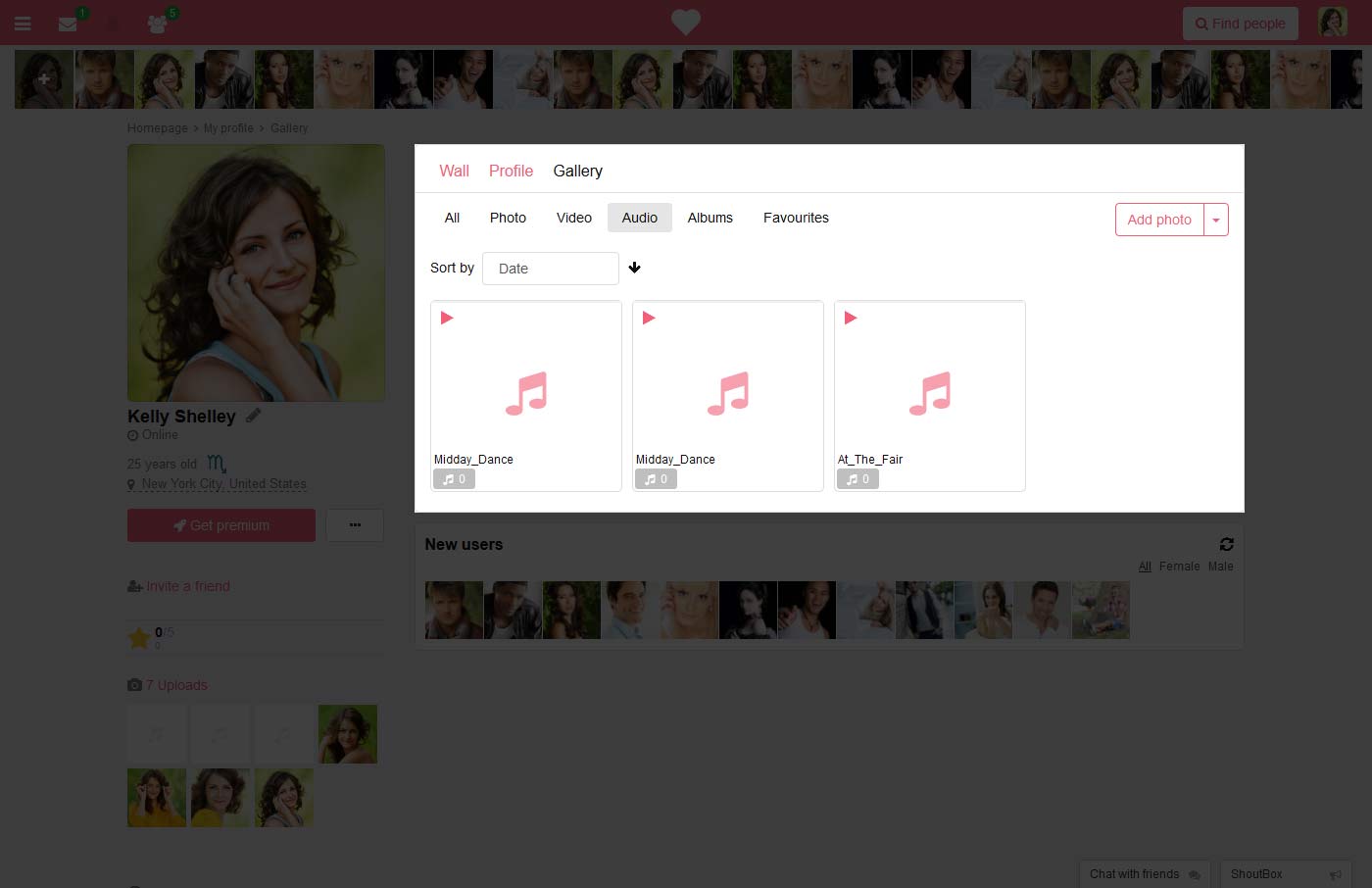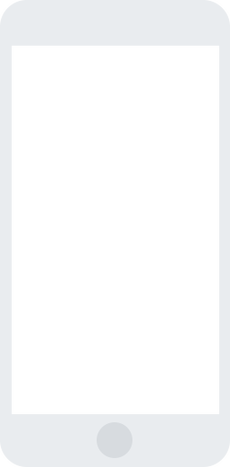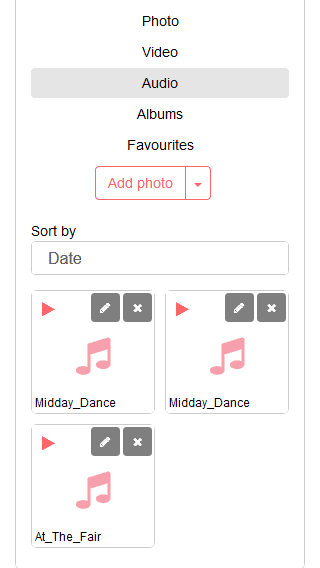 Referral links feature lets site members earn bonuses by inviting friends to join the site. You get to set up the bonus amount that will be added to the inviter's internal account, in the site currency.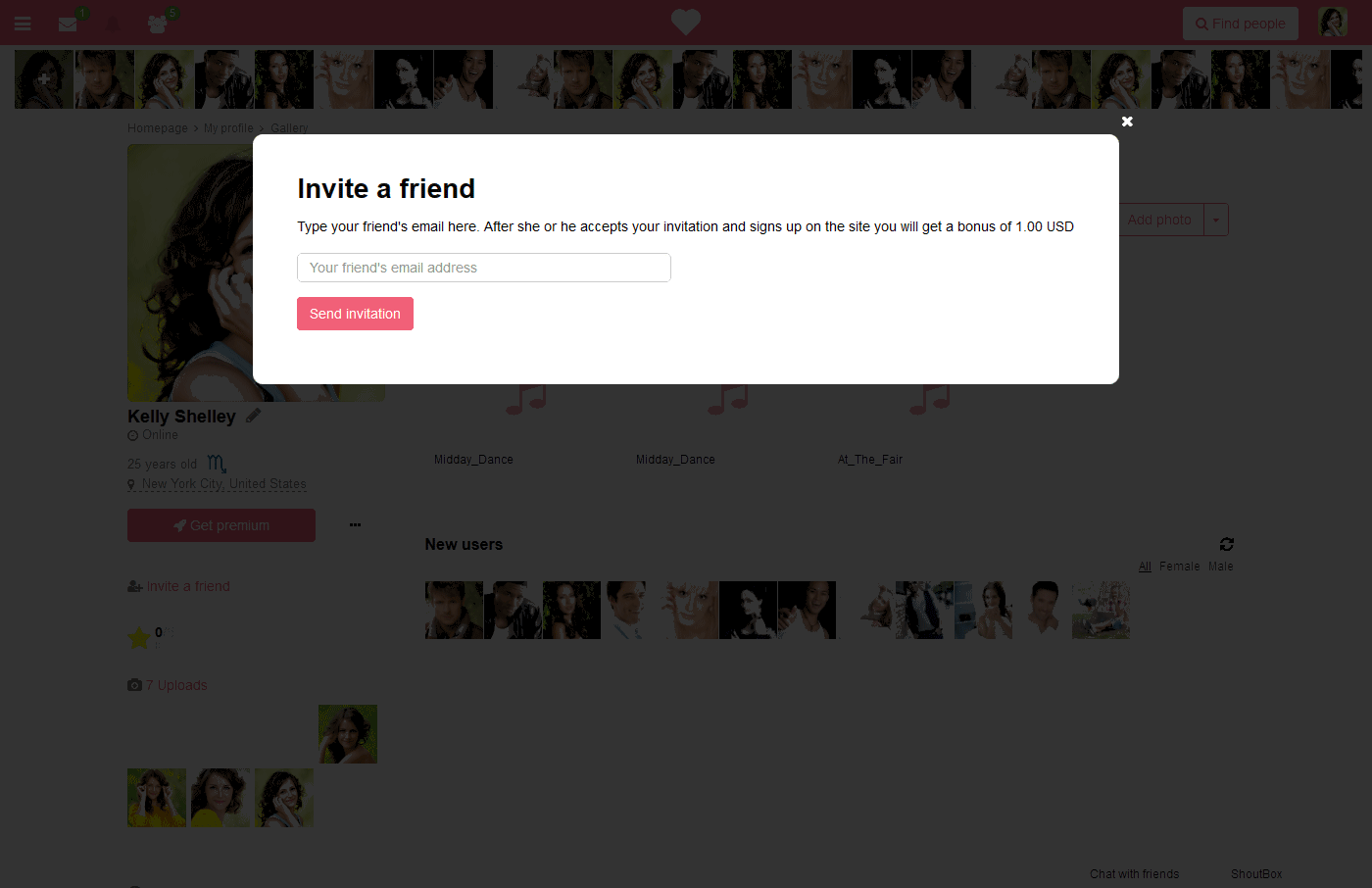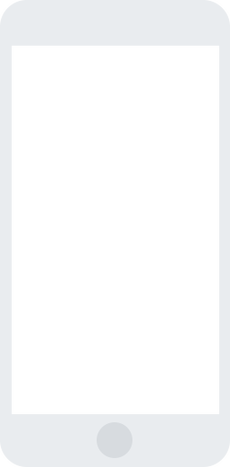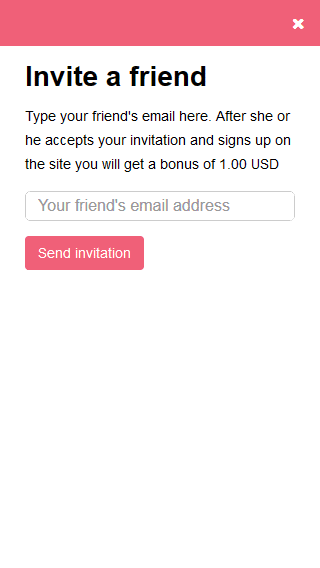 Adding a live streaming option to your dating website might be a nice way to keep the site members engaged. The feature can be monetized to bring profit to both you and the users who are providing content.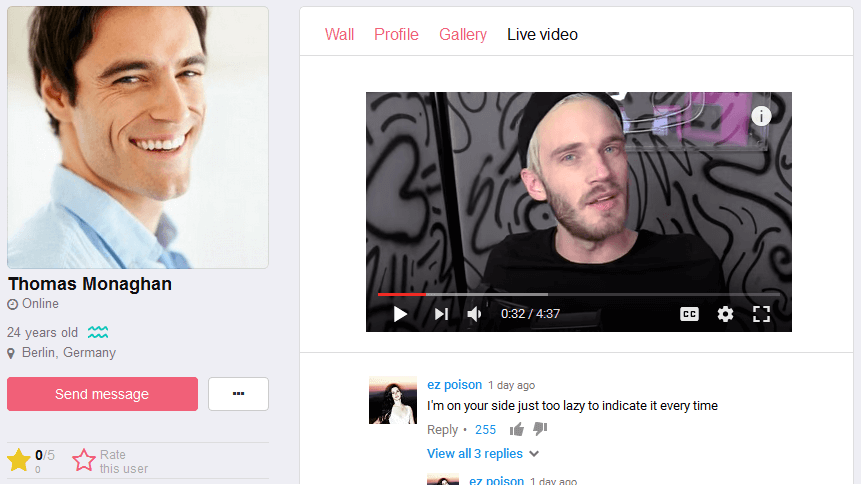 Let your users import their favourite pictures and videos from Instagram and display them in their dating profiles. It will help others get a better idea of their personality and strike up a conversation easier.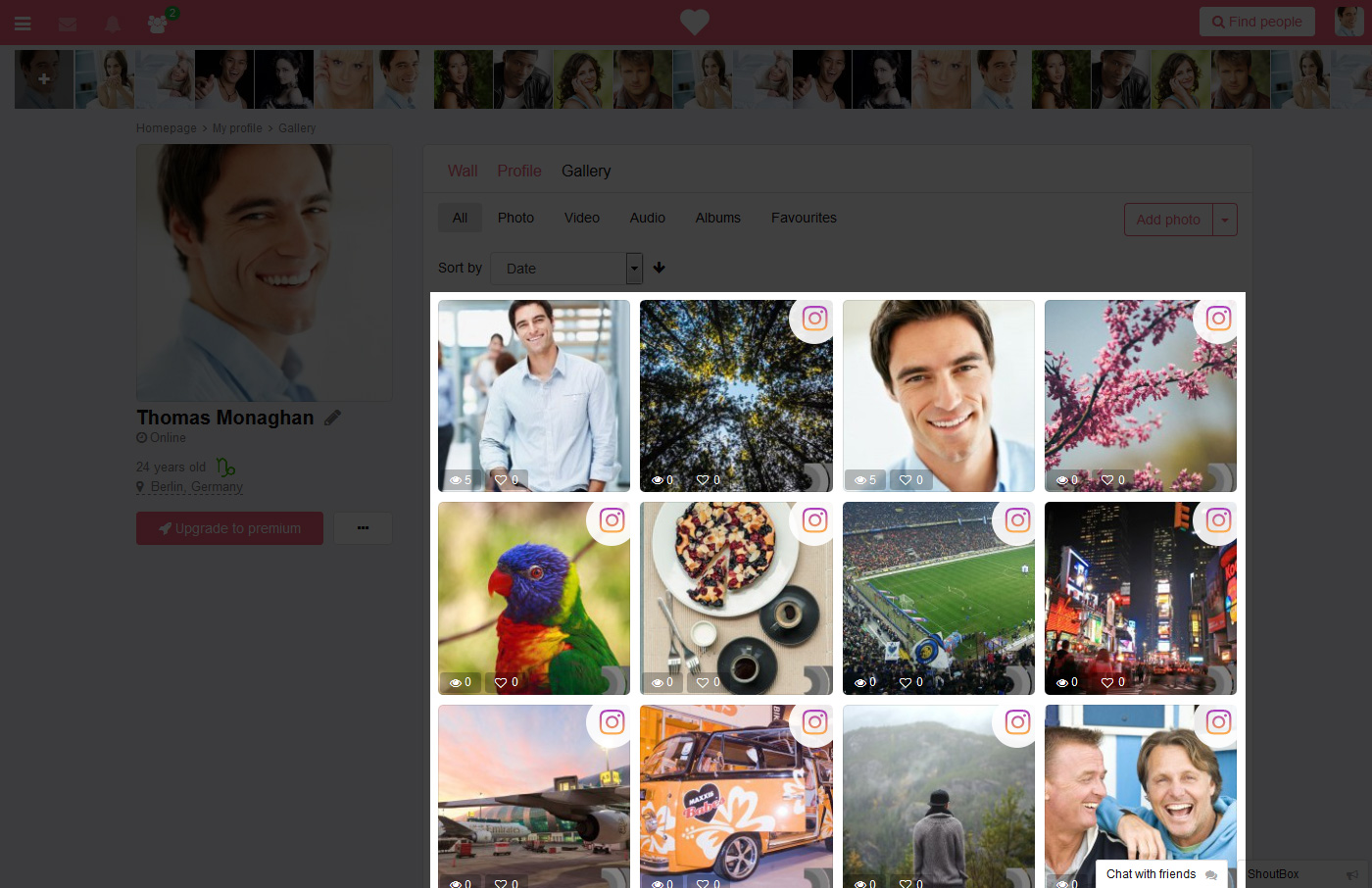 Your profit comes from the paid services and memberships that give your users the best ways to find new dates and friends.
Memberships, or access permissions, will help you distinguish between user groups and earn by limiting access to the popular site sections. People will be supposed to upgrade their membership in order to be allowed access to the chat, mailbox, a list of potential best matches, and so on.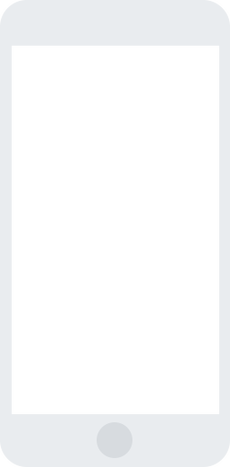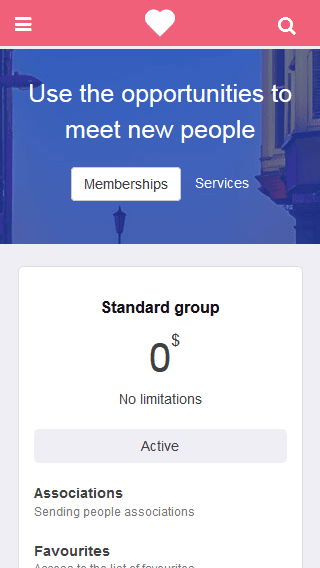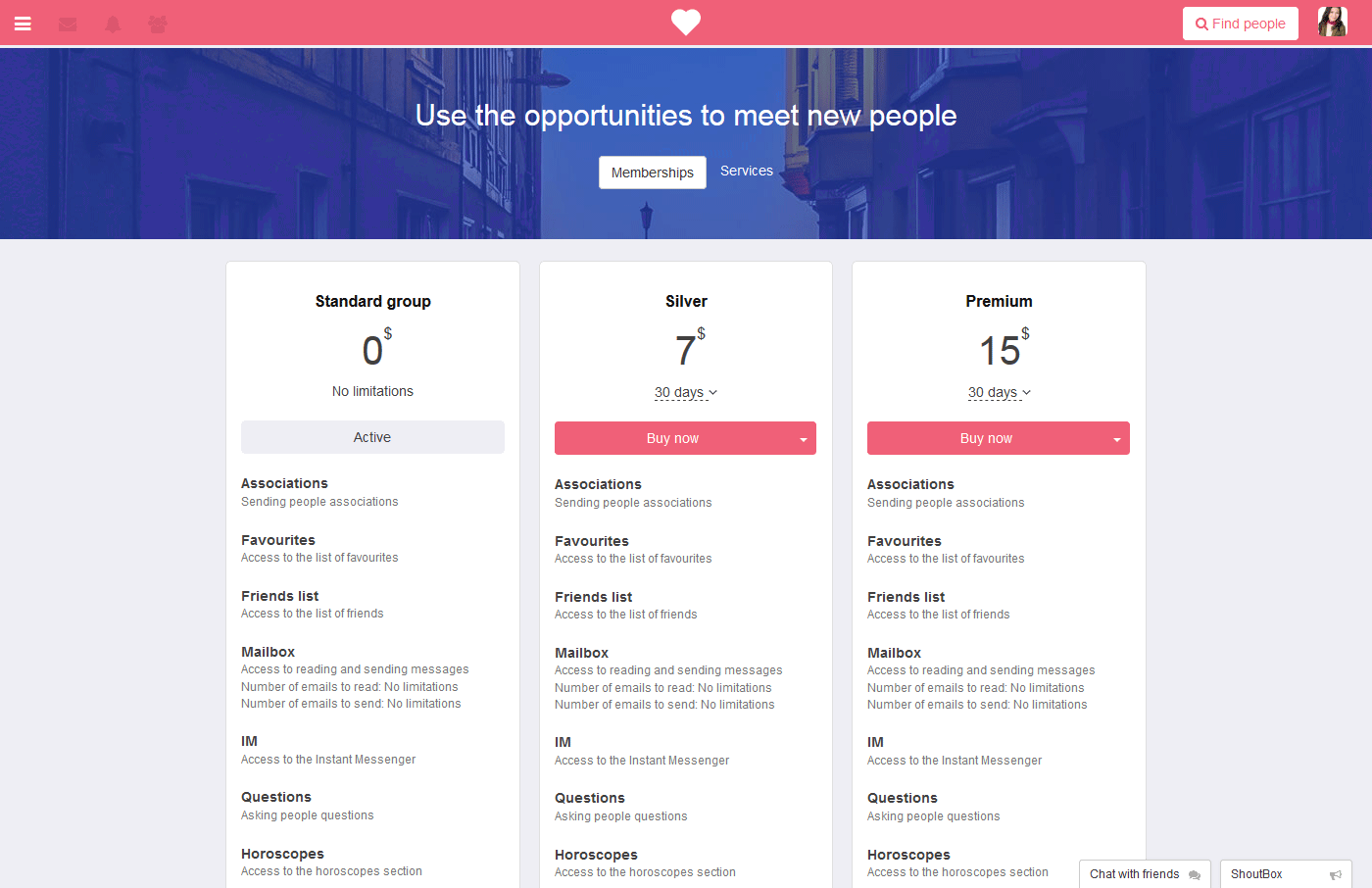 Request payment right after a person has signed up on your site. The new users will not be able to view any site pages except their own profile and the payment page.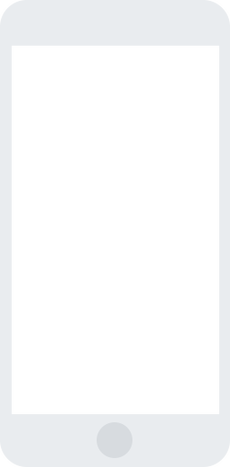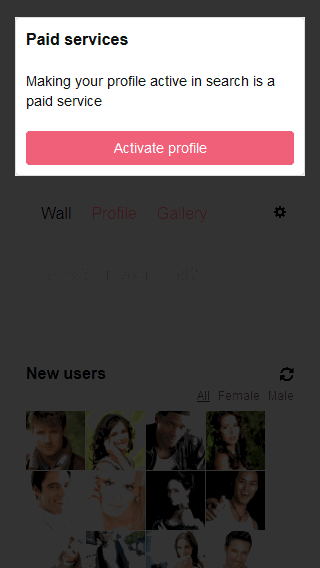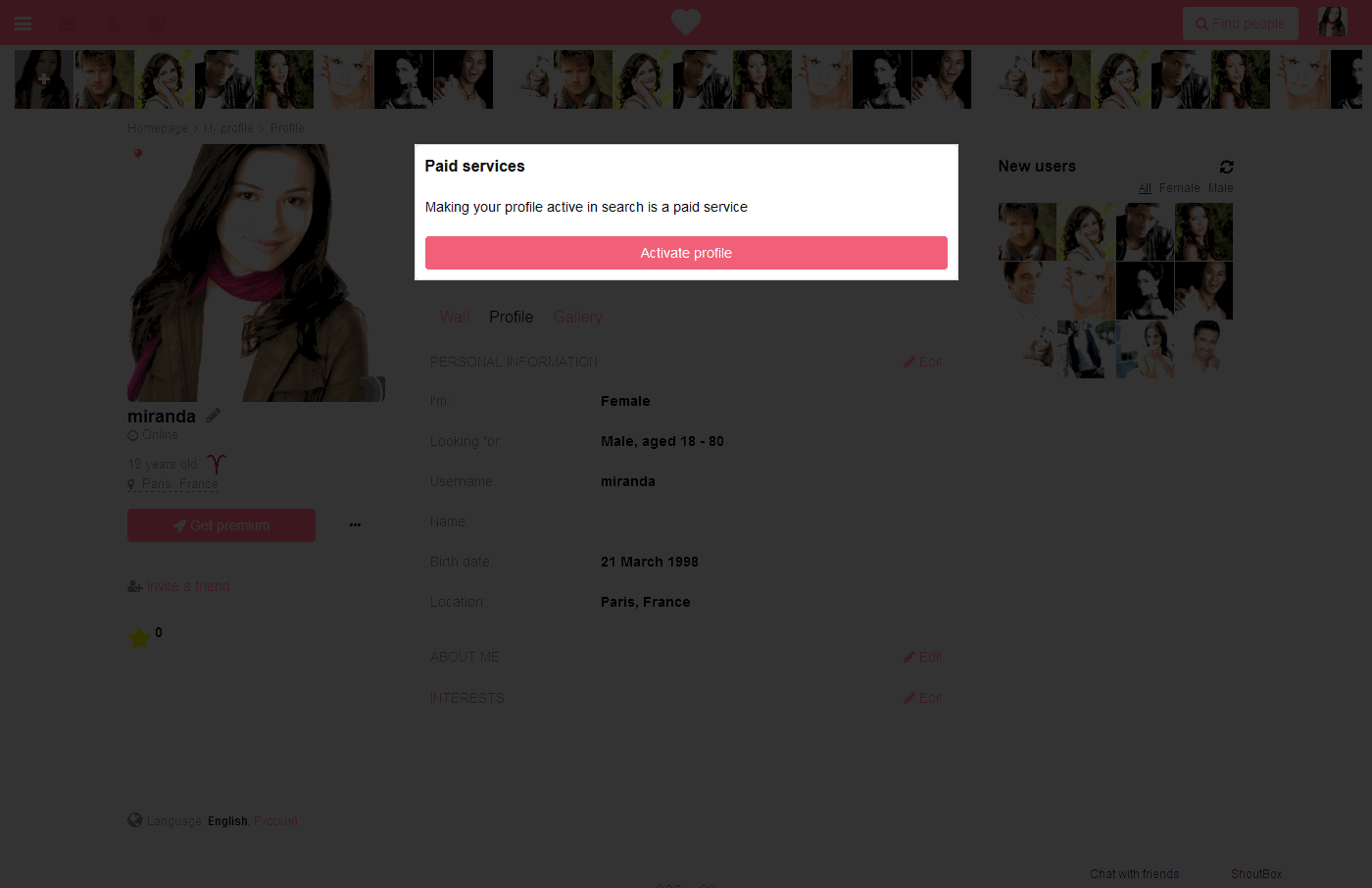 The Gift of membership feature is about site members paying you to send each other memberships or VIP statuses as a gift. You can choose to collect a commission from every transaction or not to do so.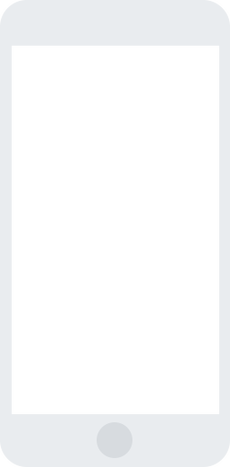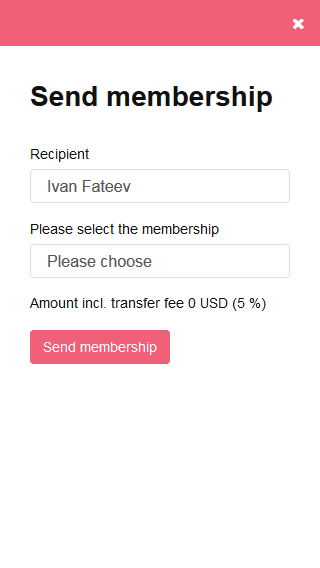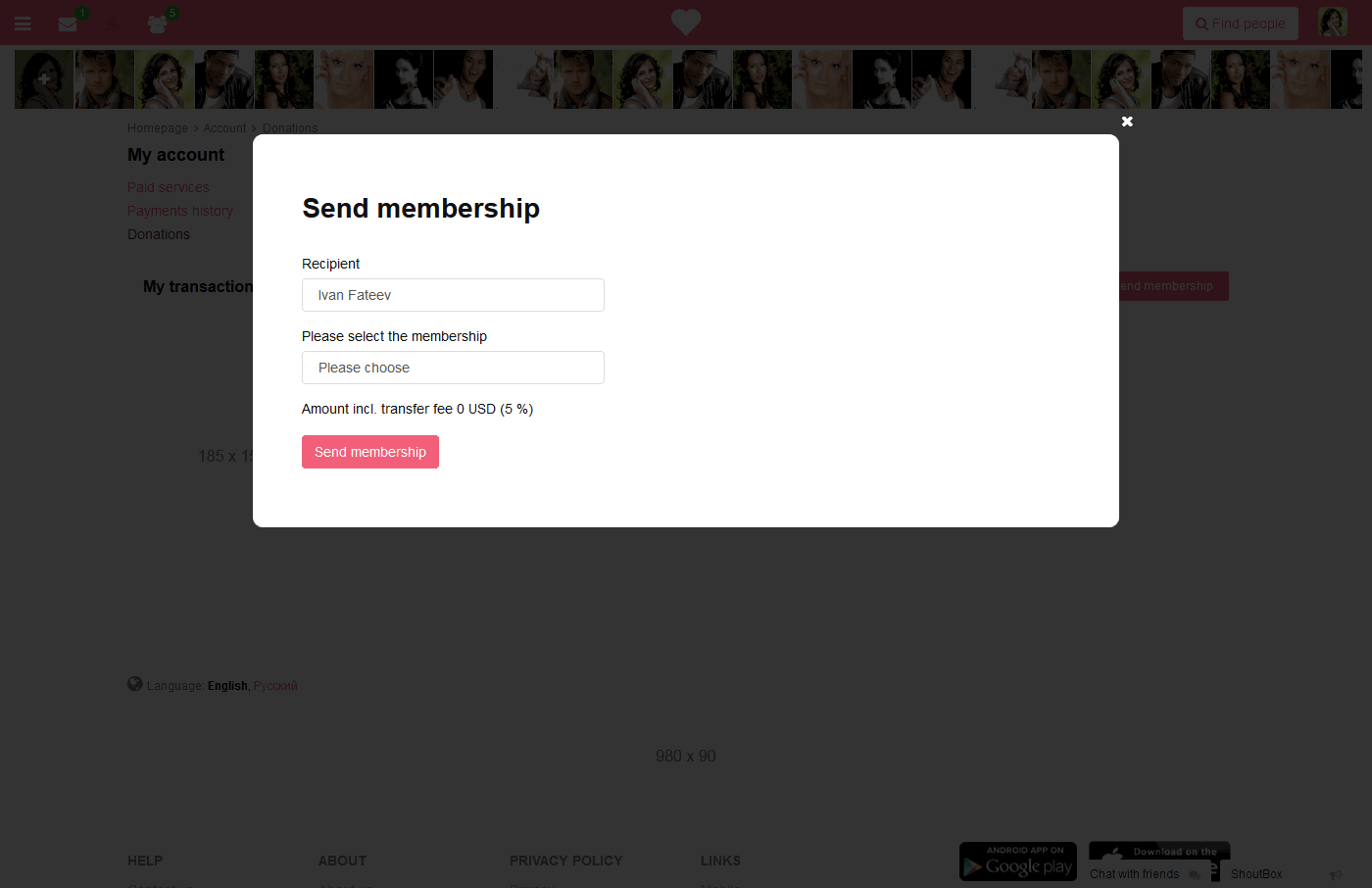 Once activated, this paid option will add a contrasting border around the person's photo in the search results to make them stand out from the crowd.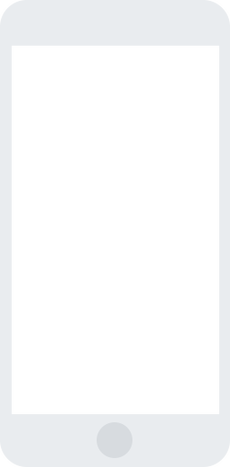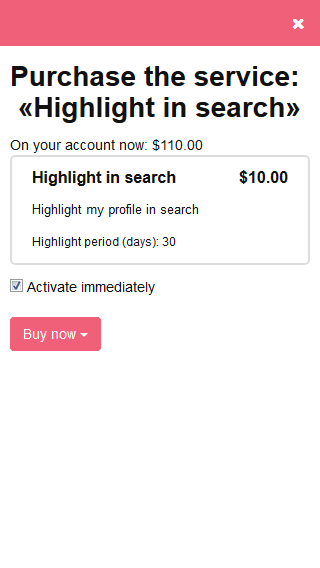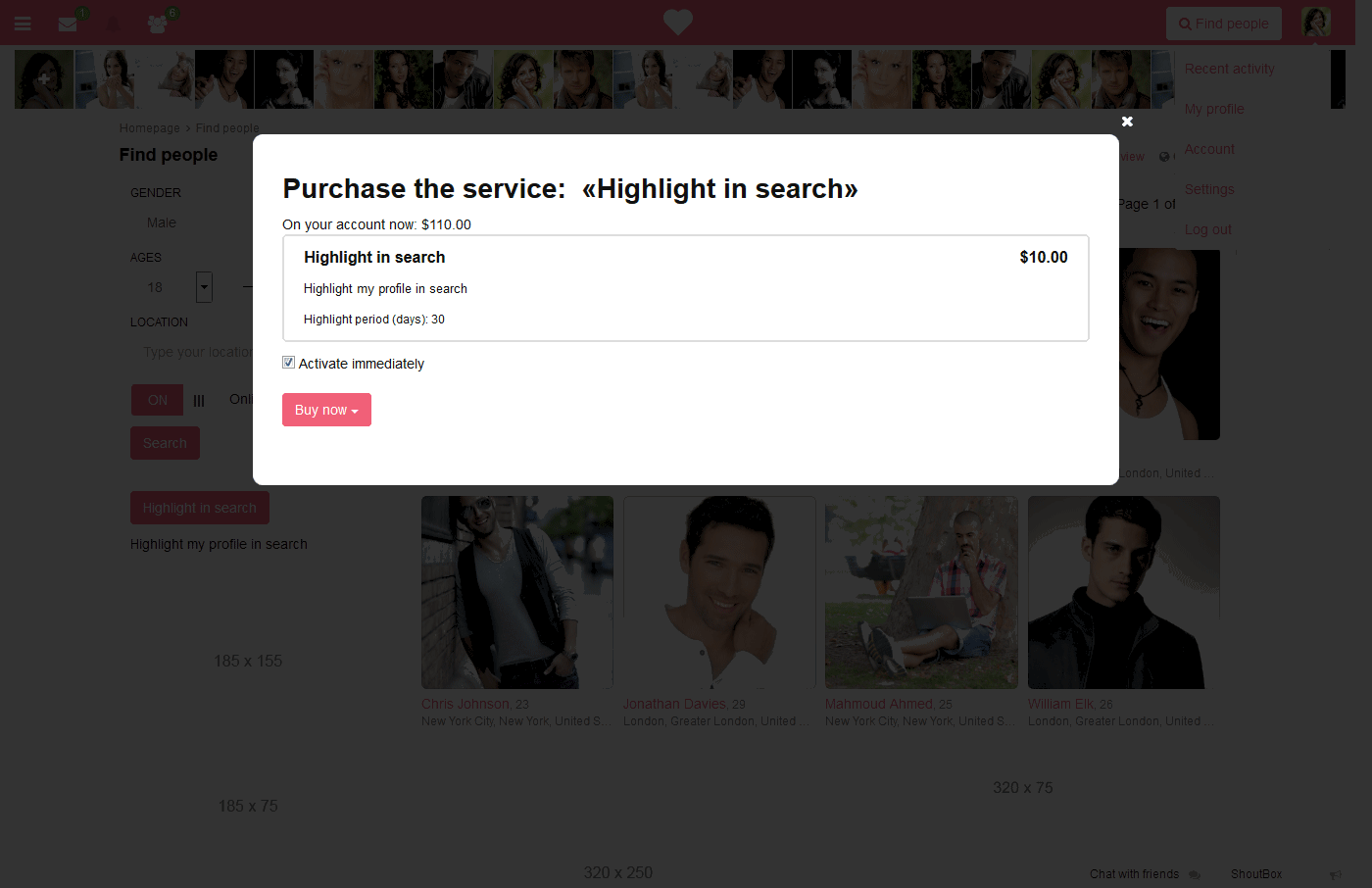 If you make activity in search a paid service, your site members will not be able to visit profiles of other members until they pay.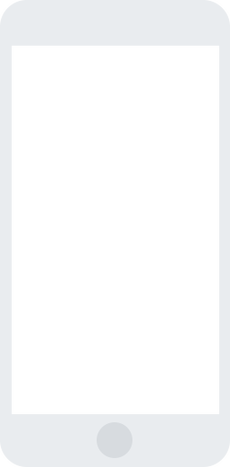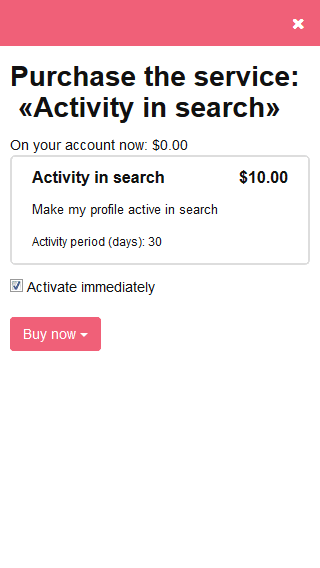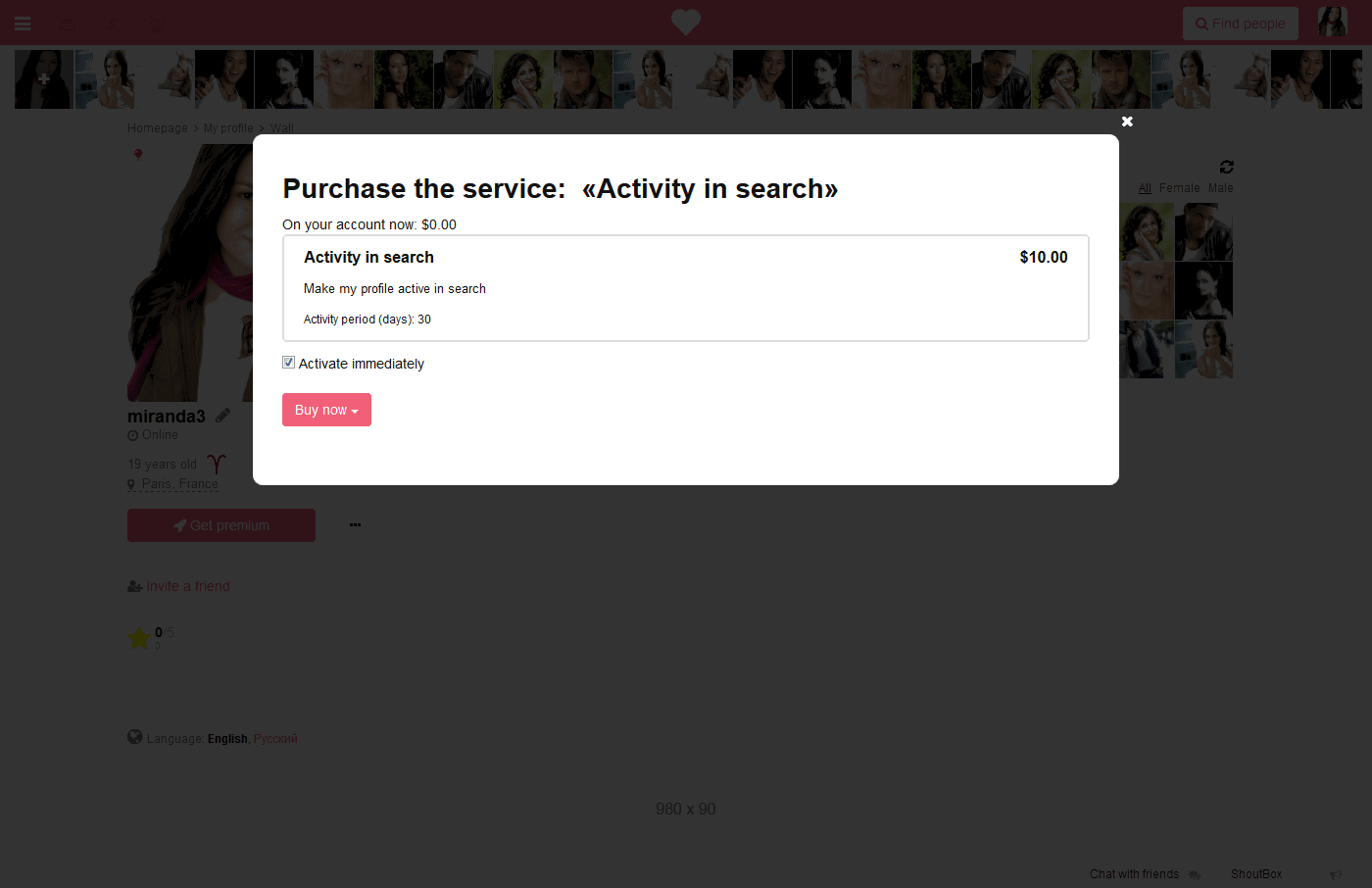 People who have paid for this service will have their profile appear on top of relevant search results thus increasing their chances of attracting attention.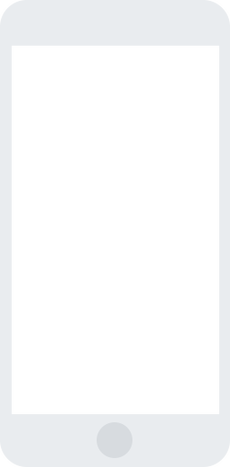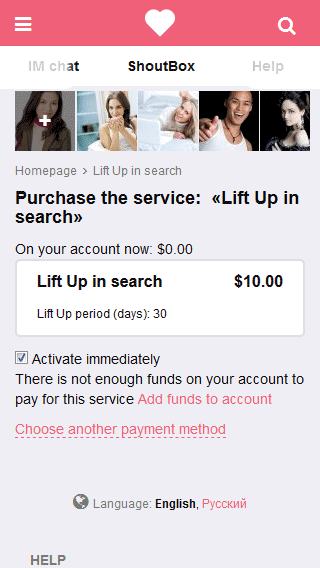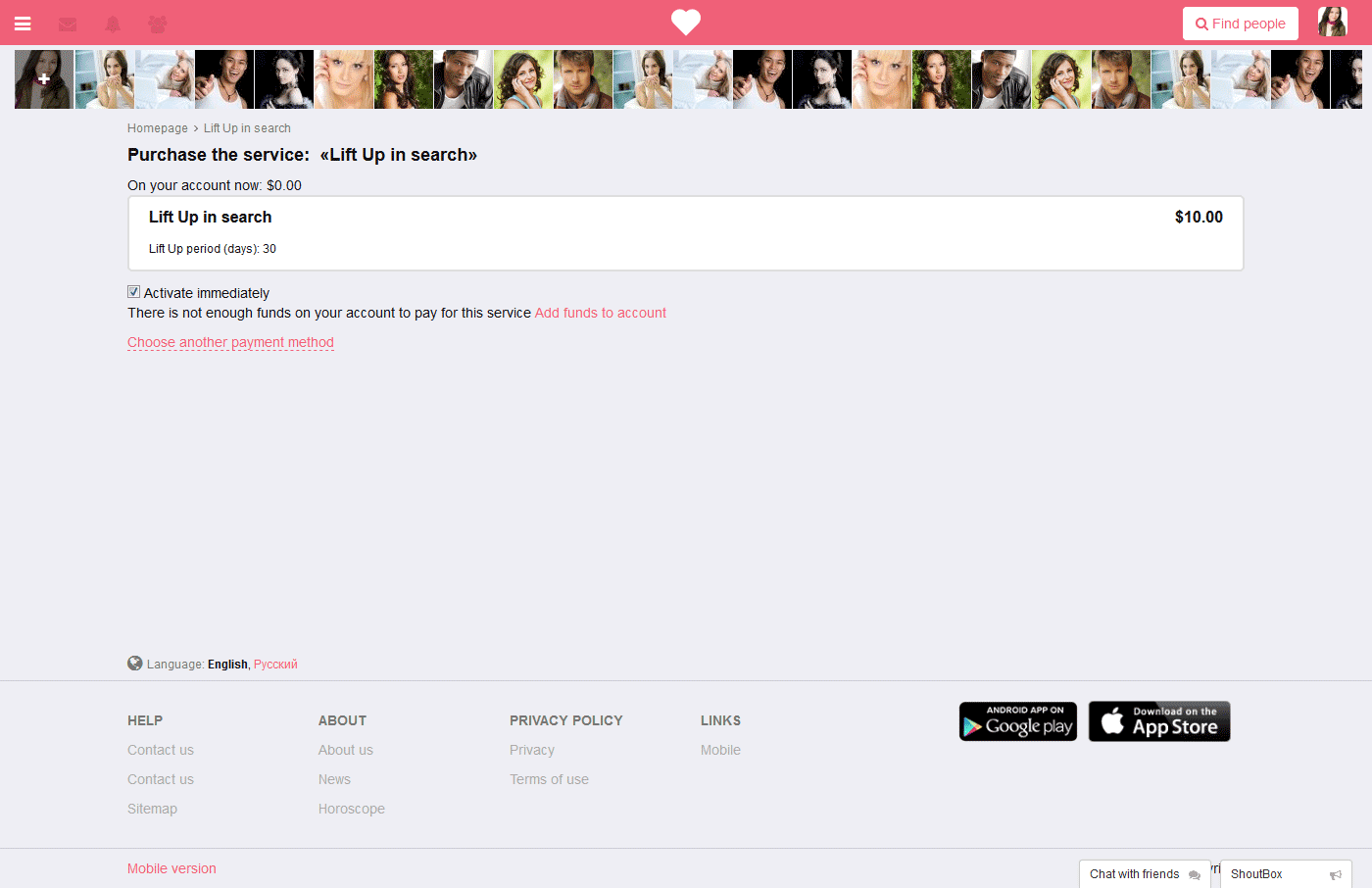 With the stealth mode on, nobody will find the person in search, nor will see them in the list of profile guests.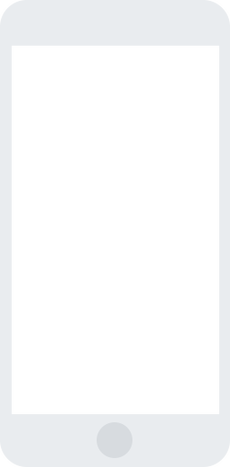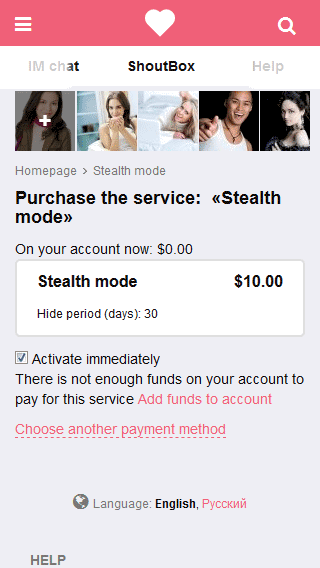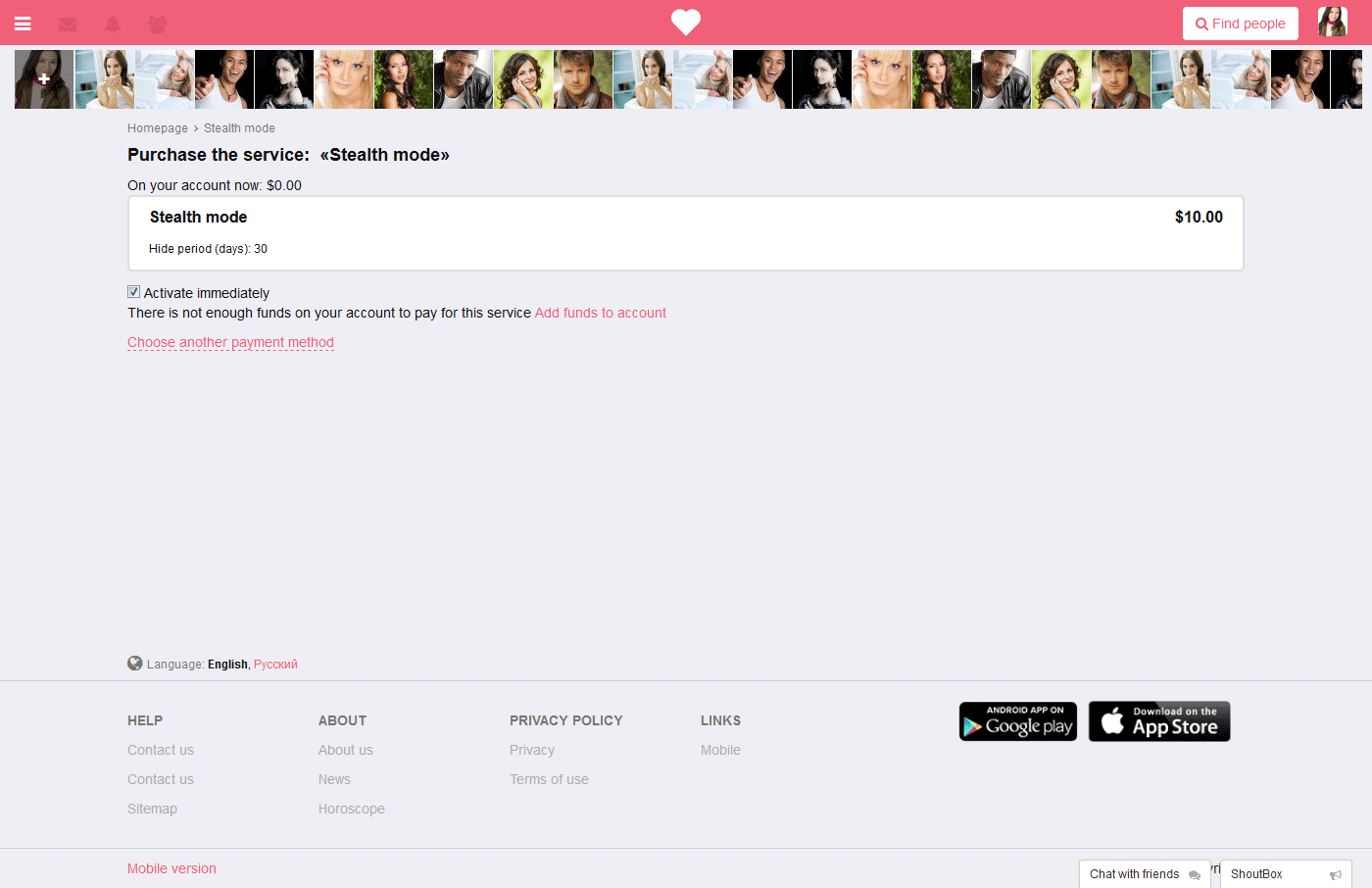 Money gifts let site members send donations — money gifts to each other. You can earn extra commission from every transaction if you want to.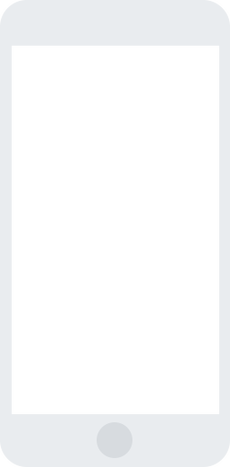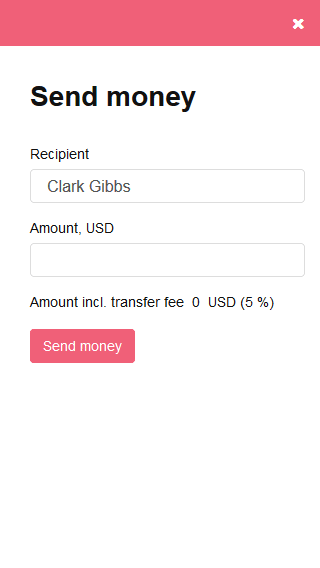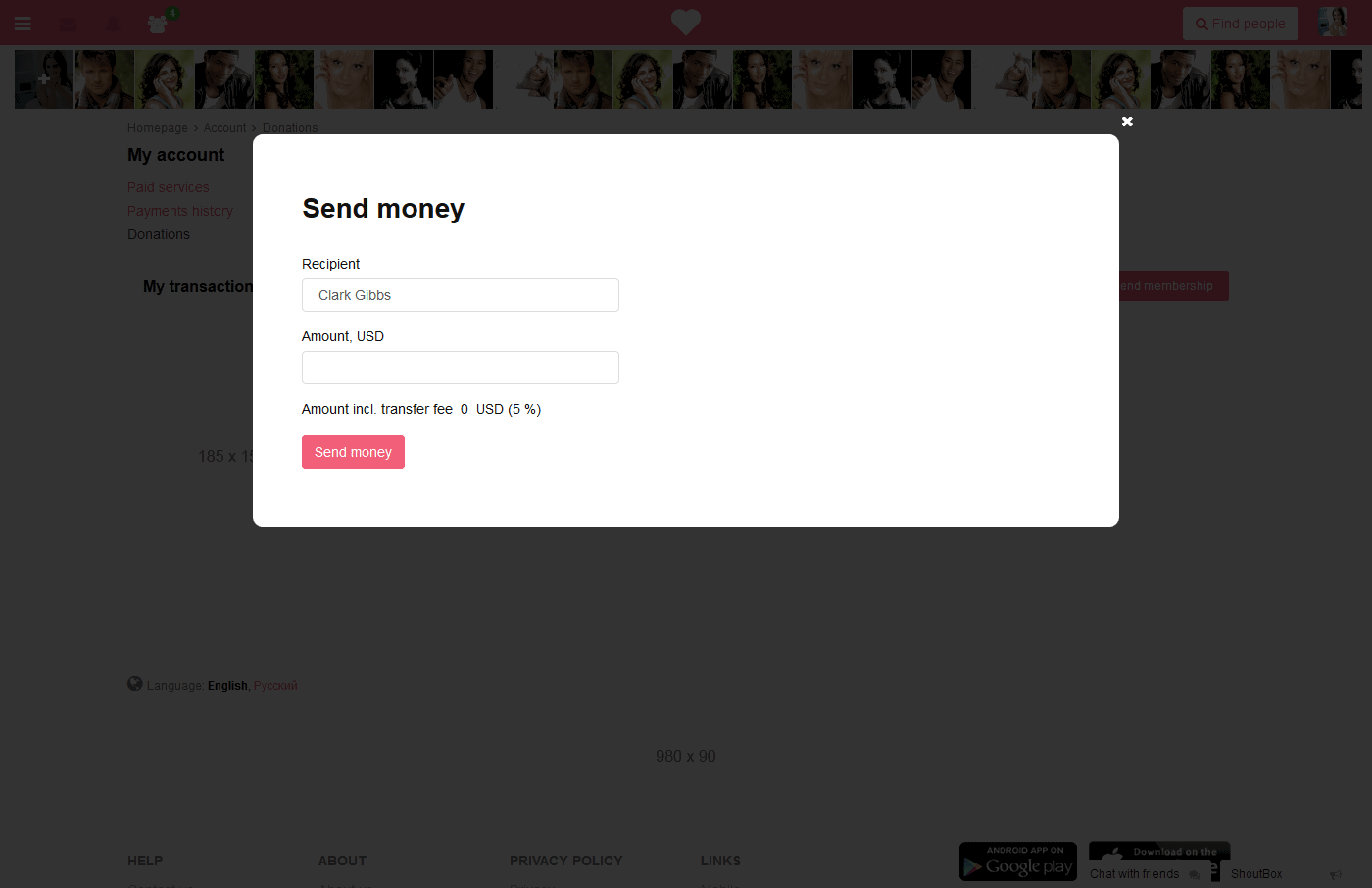 Place images or HTML code directly onto your dating site pages and check views and clicks statistics. You can let your site members post banners too and make it a paid service.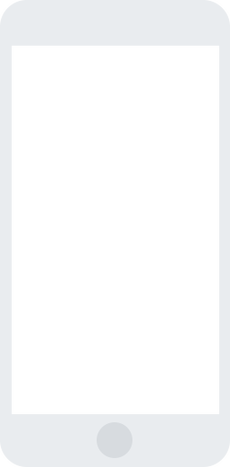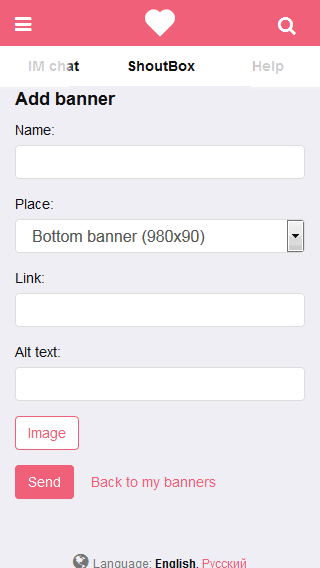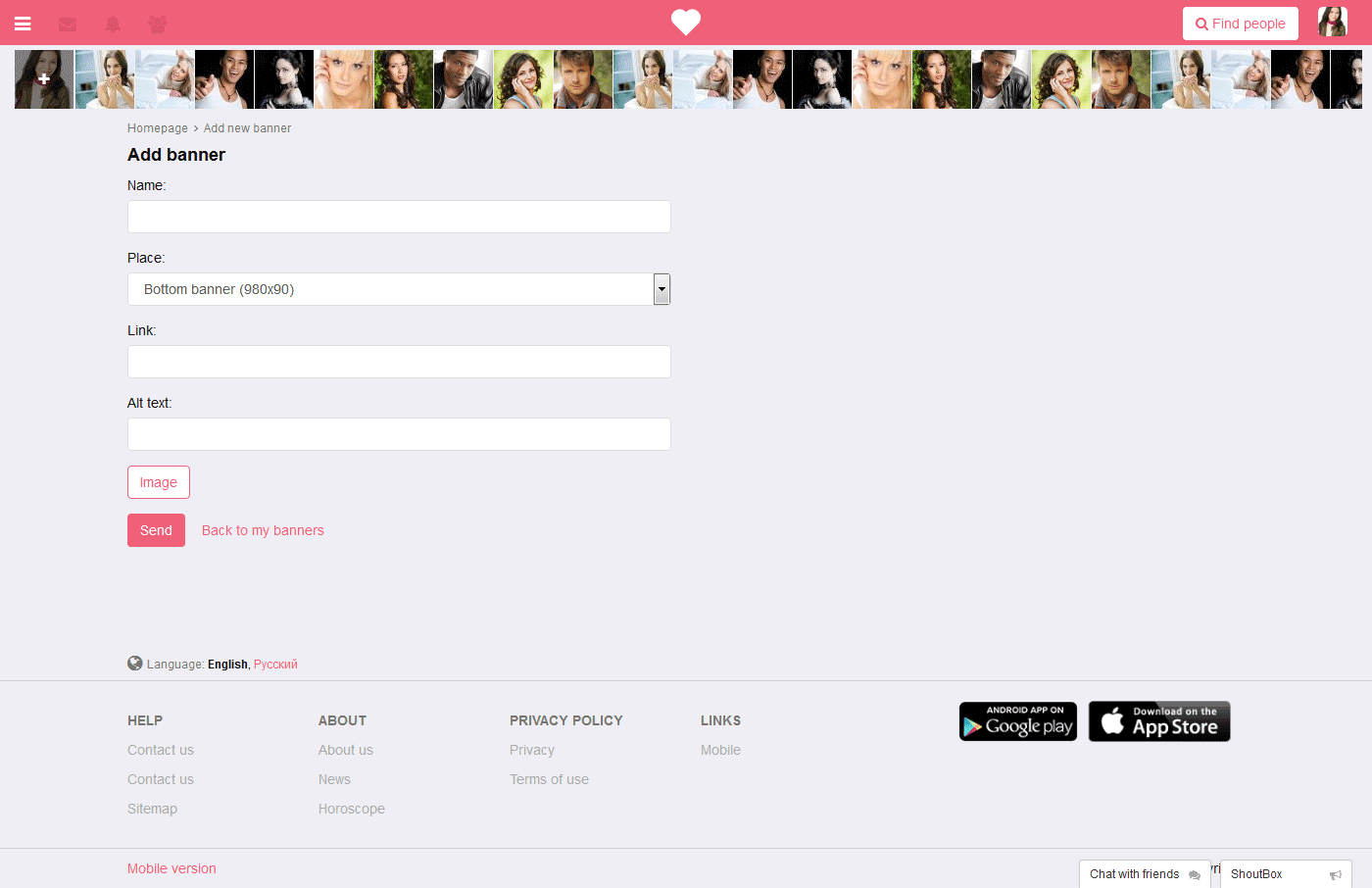 Choose from the popular pre-integrated payment gateways: Paypal, 2Checkout, Authorize.net, Fortumo, Paygol, Pencepay, Robokassa, Skrill, SMS Coin, Stripe, Webmoney, or order any new integration from our team. Offline payments are also supported.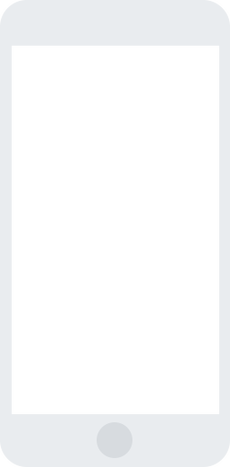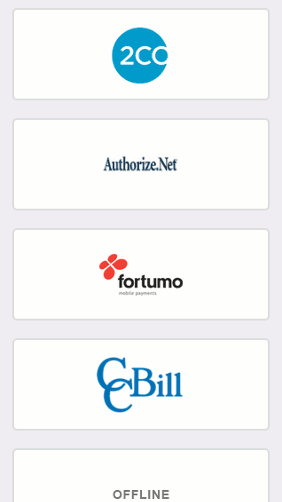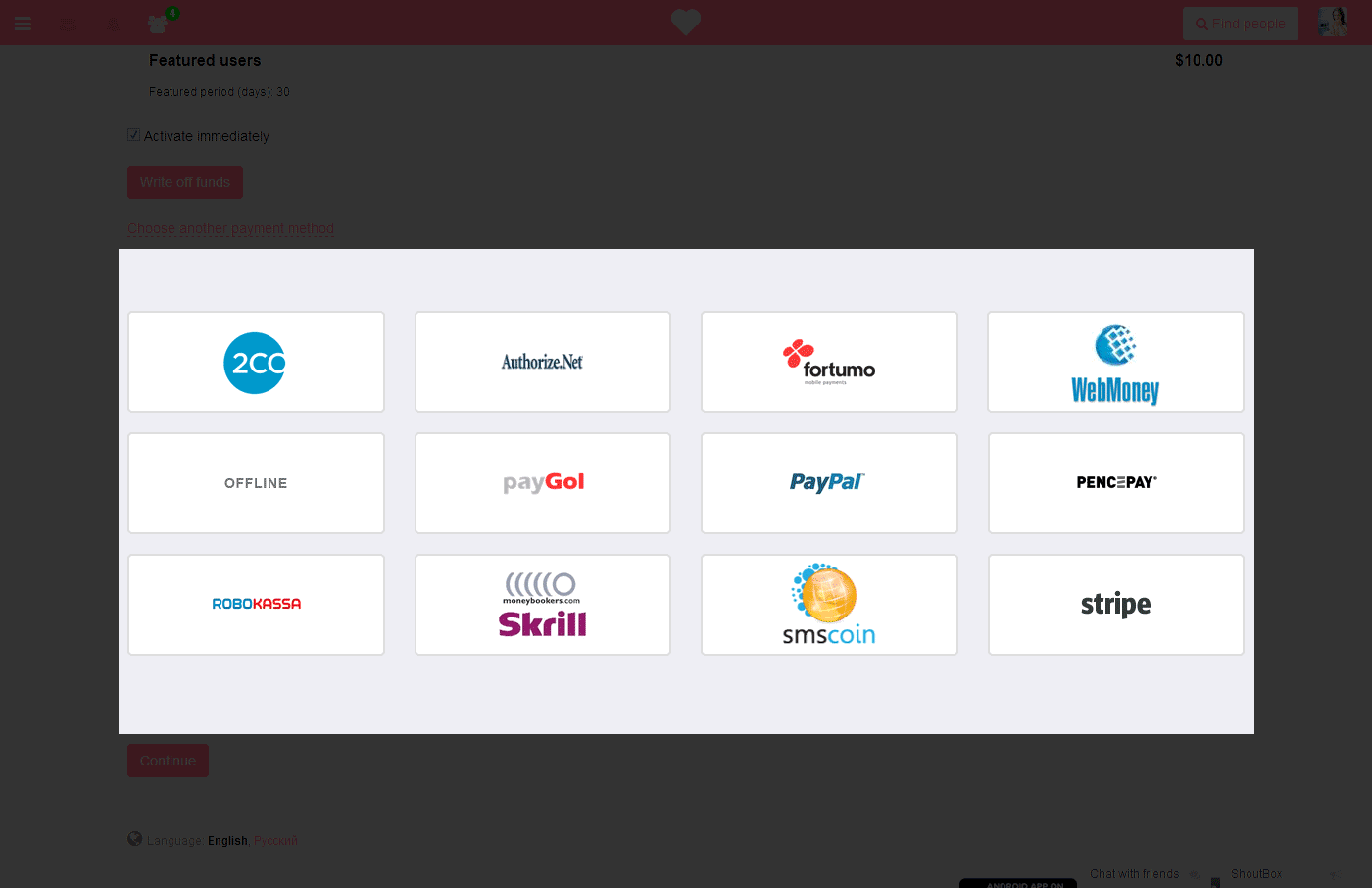 Site management tools are available from the admin control panel. Set up and manage your site easily and efficiently.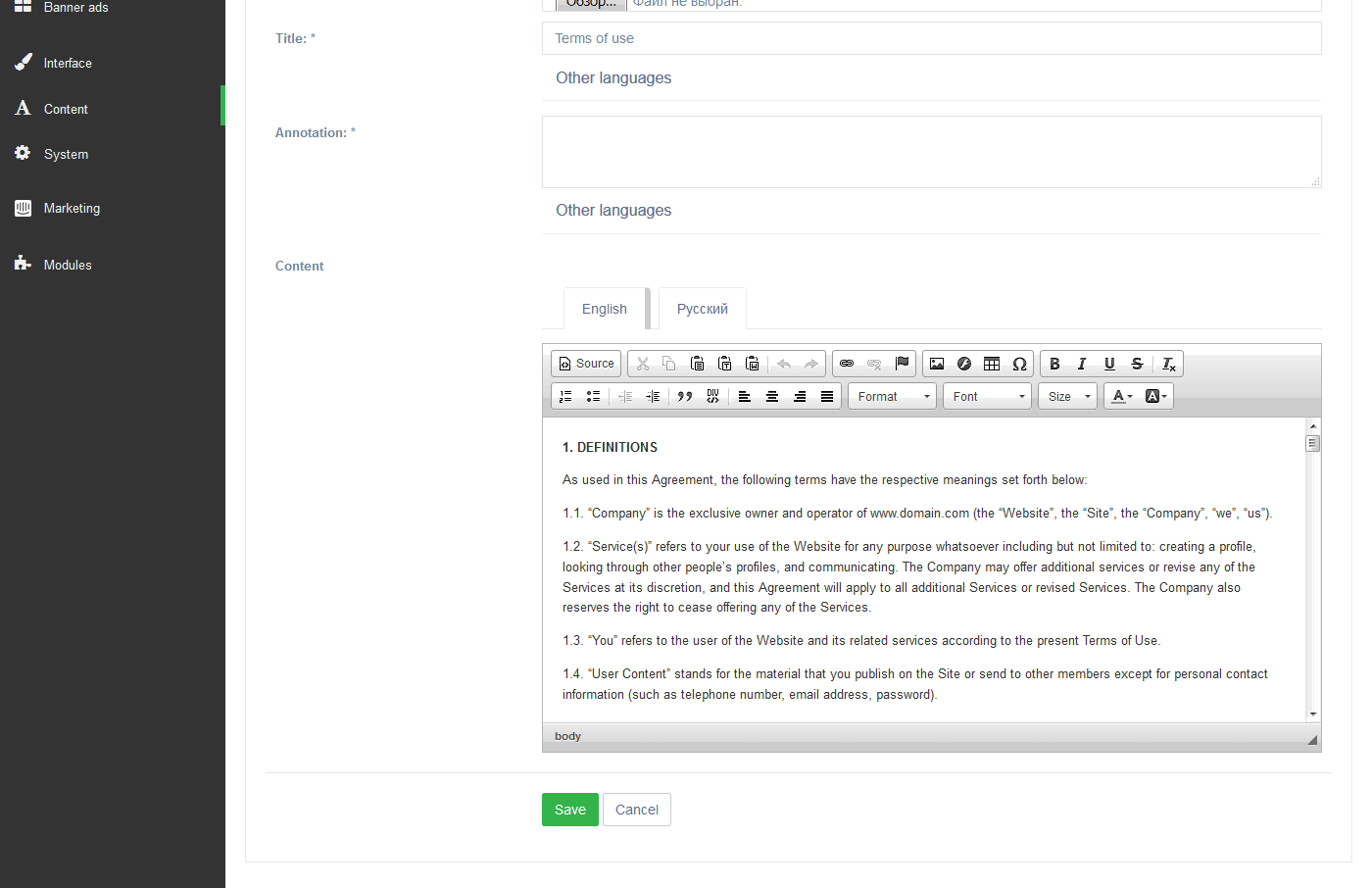 Manage your site's content directly from the administration panel. Post articles, create service pages like 'About us', 'Terms and Conditions', and so on.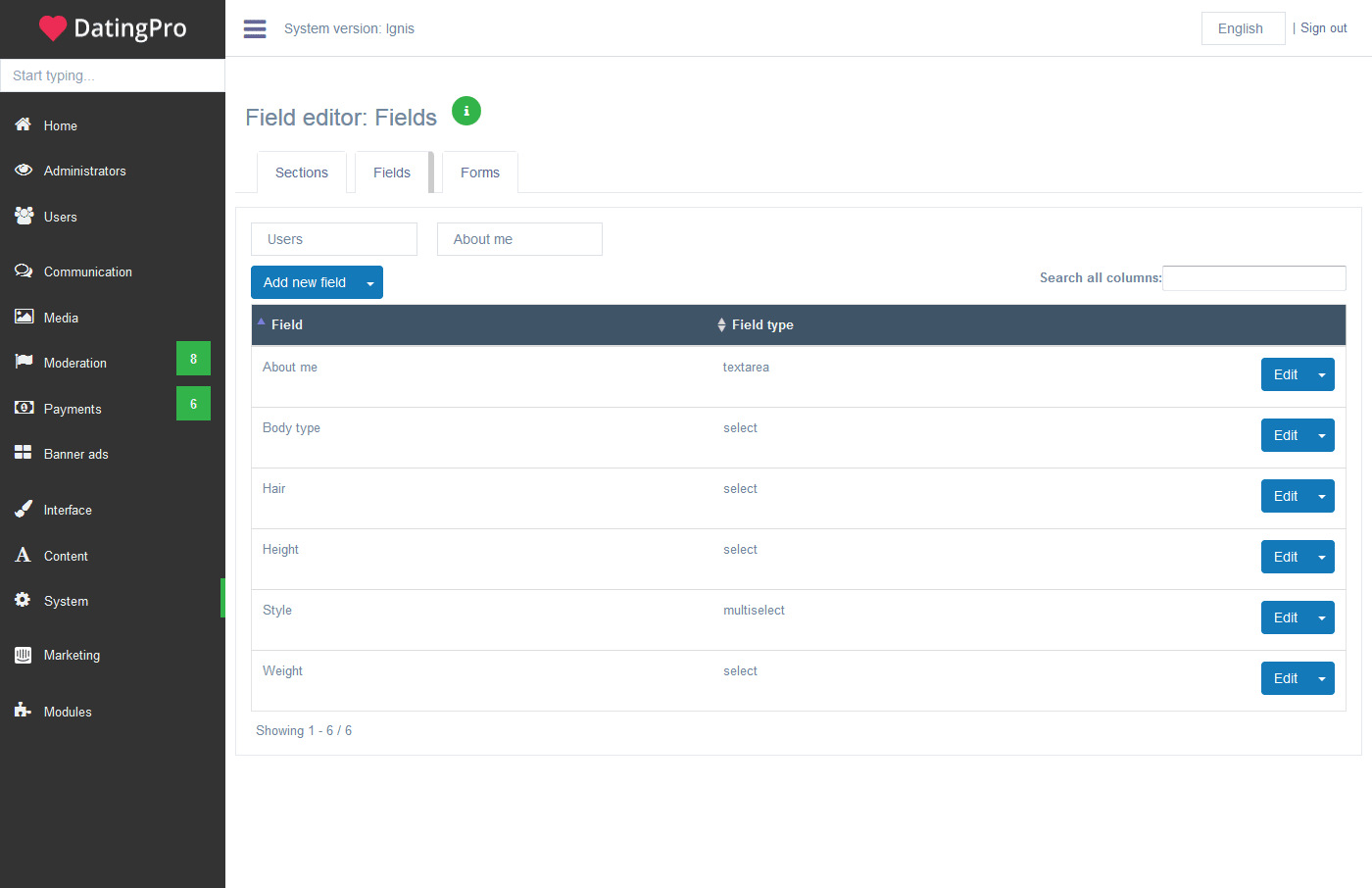 What's good about the profile fields editor is that you can ask your site members any questions by including the questions into profiles. These new fields can also be used in the search.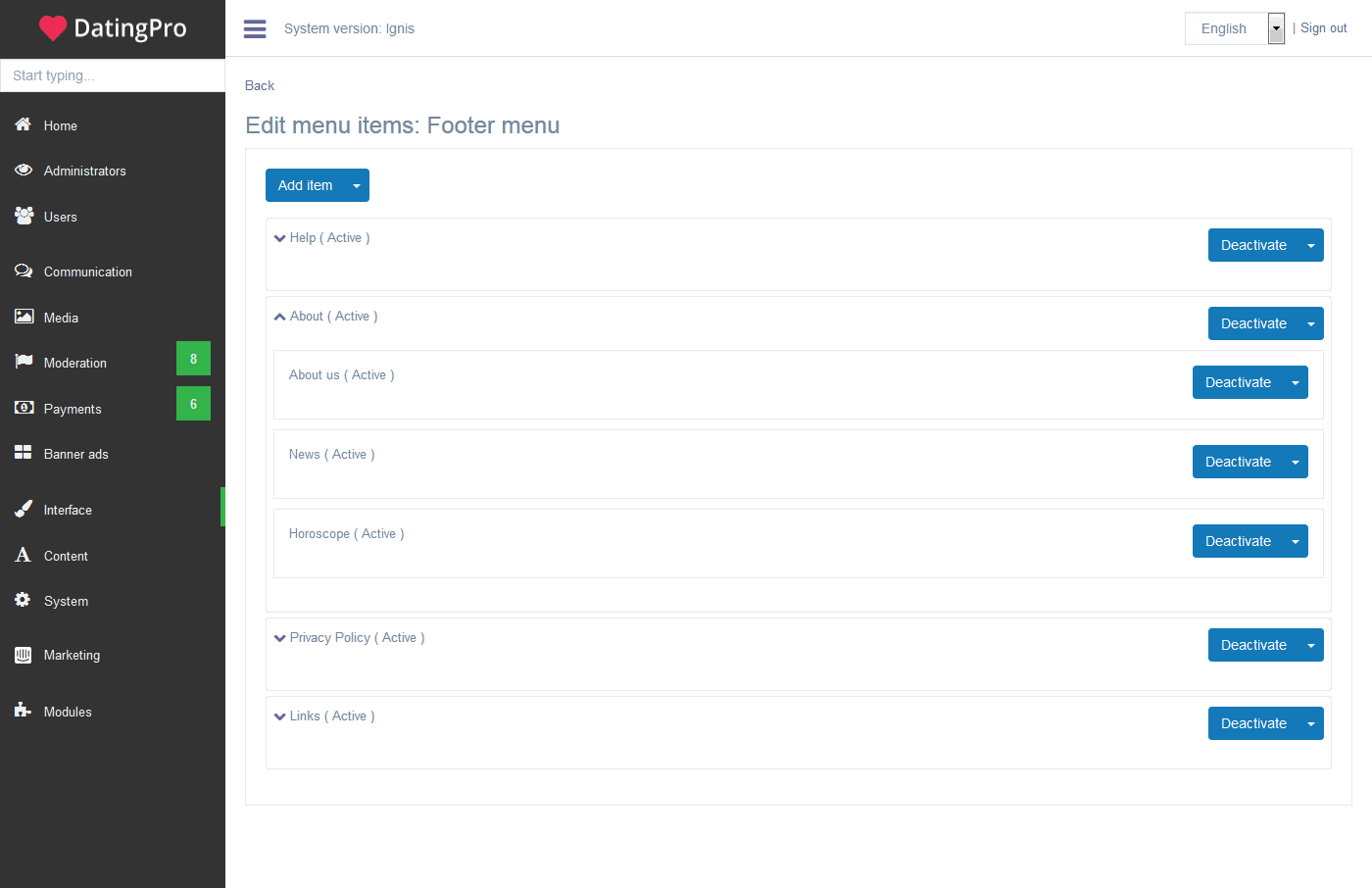 Every site menu can be modified according to your needs. You can add and remove menu items, add links to external websites.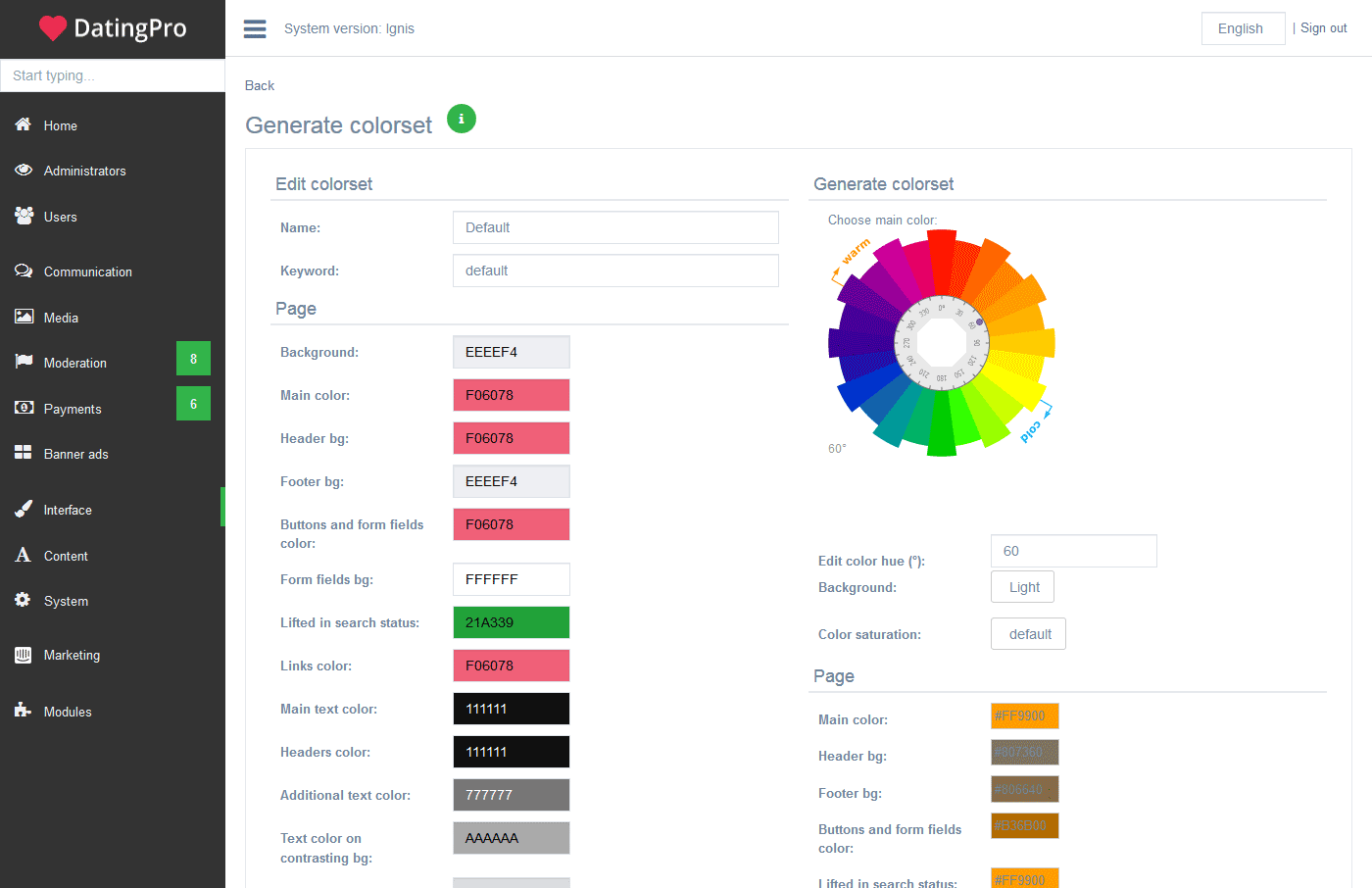 Play around with colors. Pick your favorite color scheme, apply the changes and view them immediately on your site. You can create a new color scheme or modify any existing one.

Templates are pre-designed web pages. They form the visual part of your dating site along with the photos of the site members and other imagery. Your site's template is an important part of the good first impression that the site makes.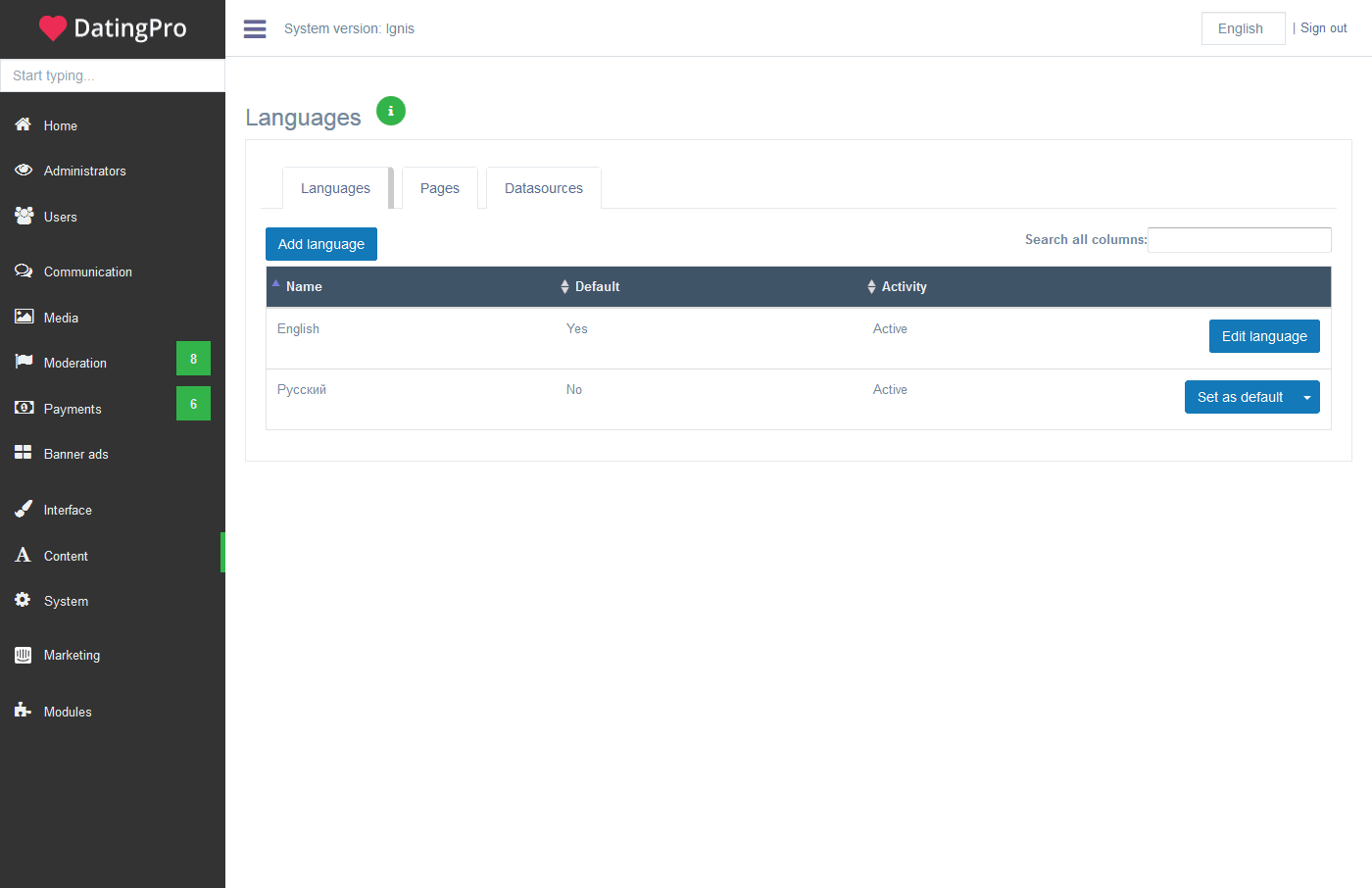 If you plan on reaching a global audience, or an area where people speak more than one language, multiple languages support is going to be very helpful. Both left-to-right and right-to-left languages are supported.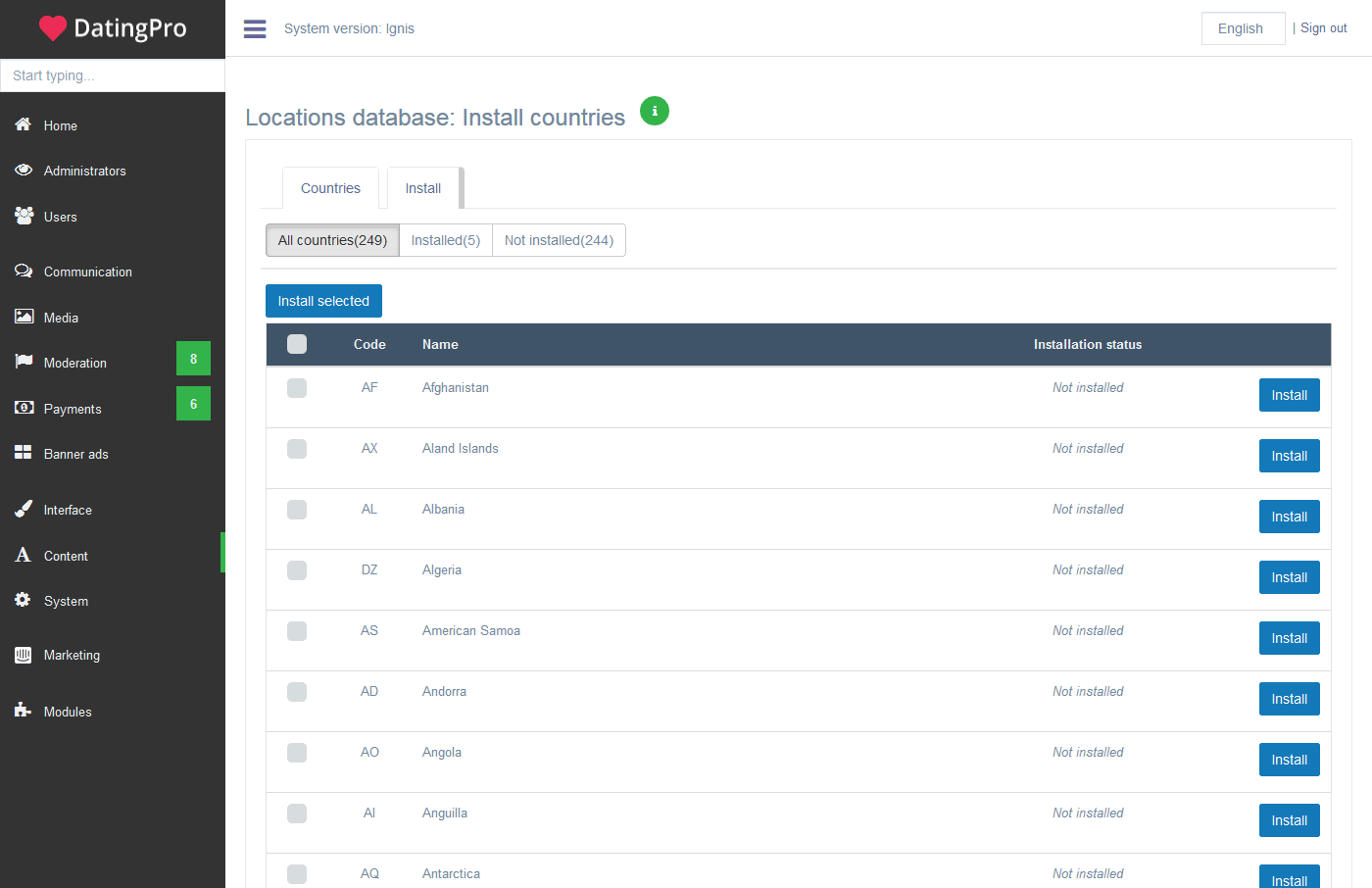 Welcome site users from any location with the help of our ready database of countries, regions and cities. You can edit any entries and even create new ones.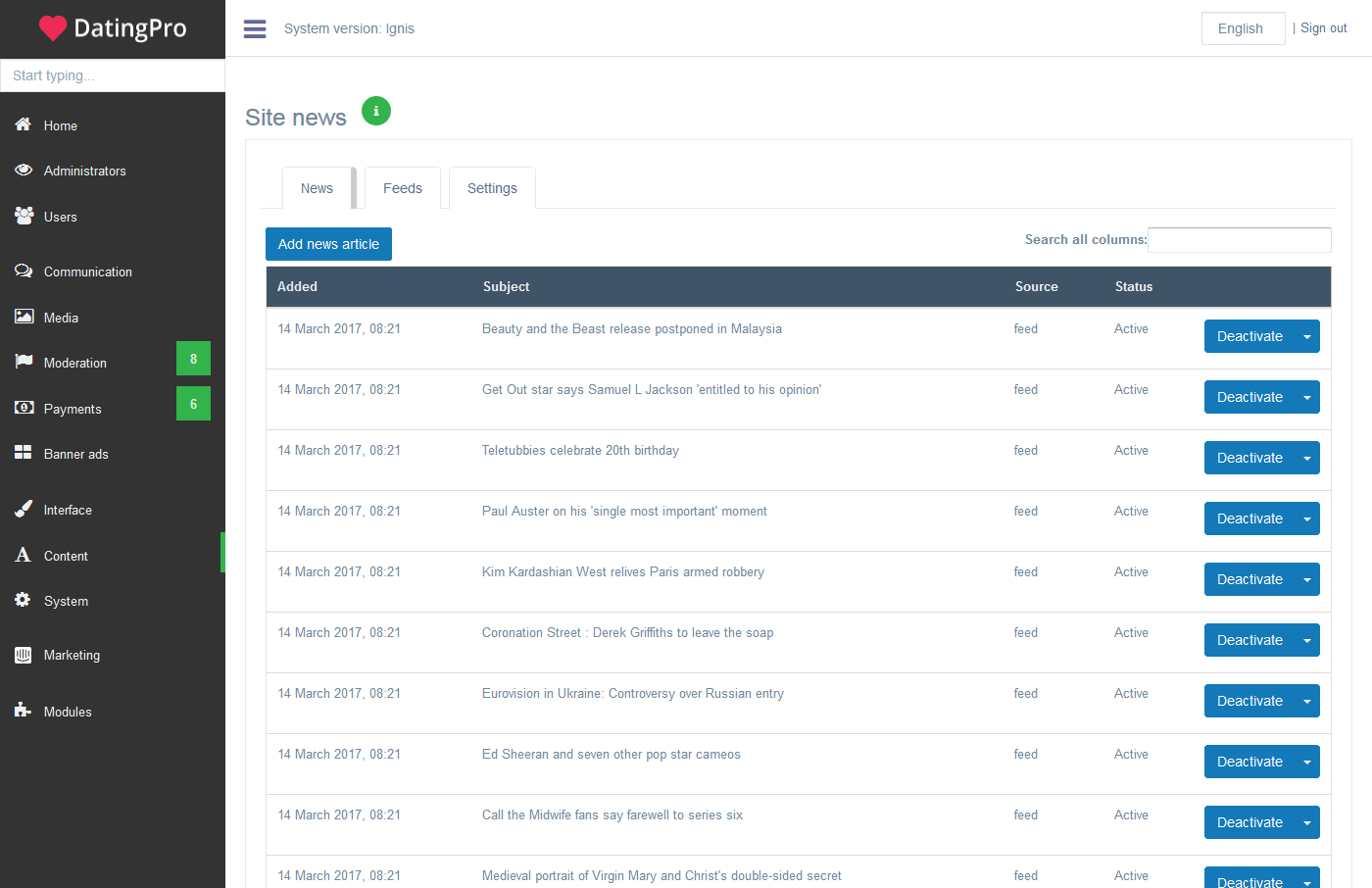 Posting site news is a good way to keep the dating site members informed of what is going on. It can be a success story about the two people who got married after meeting on your site. You can choose to set up an RSS feed from a popular source and have it updated automatically.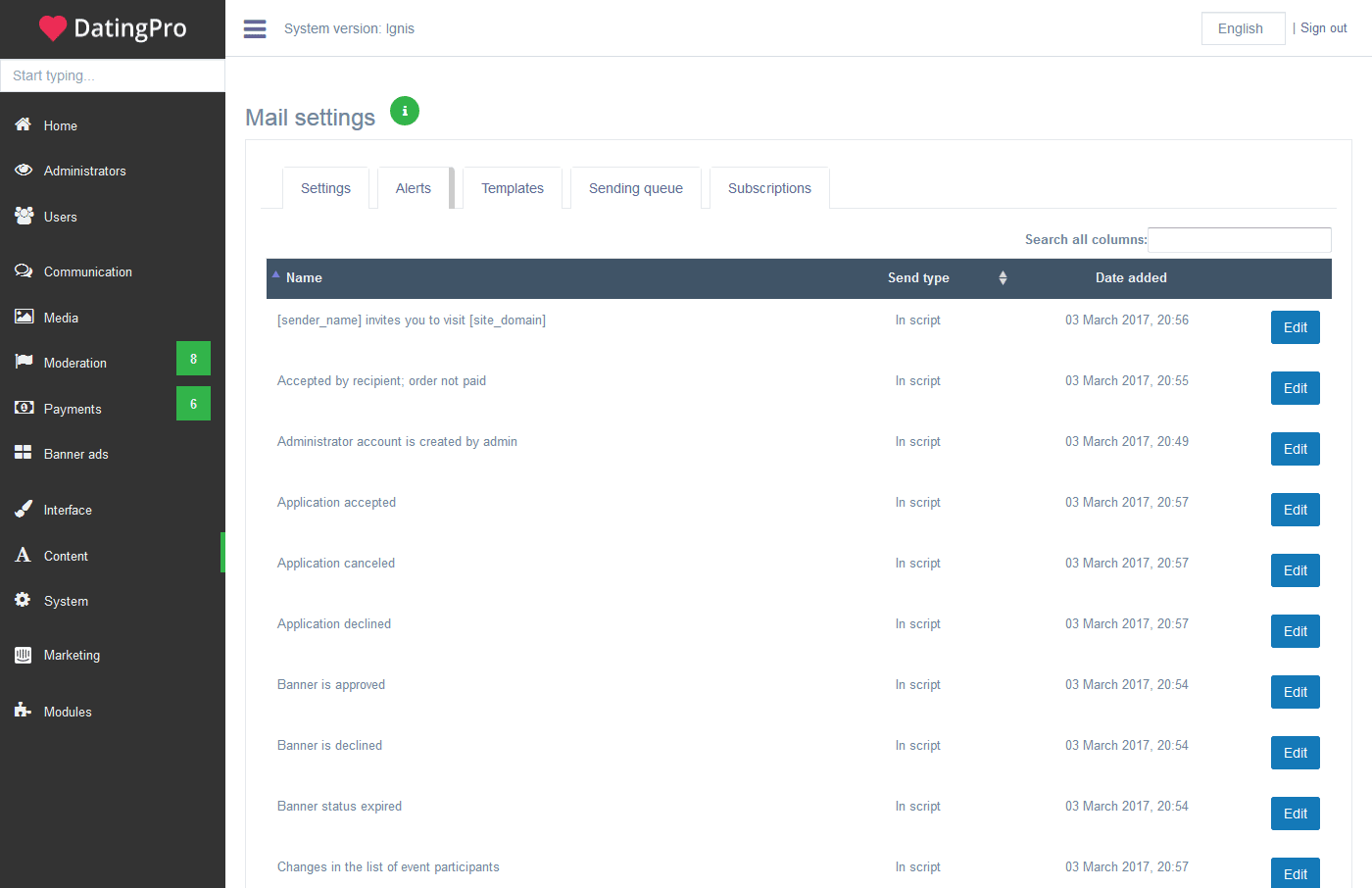 The system will send emails to inform your dating site members and you as the site owner when something important happens like someone's sent me a gift or a new message, or there is a new banner waiting for moderation, and so on.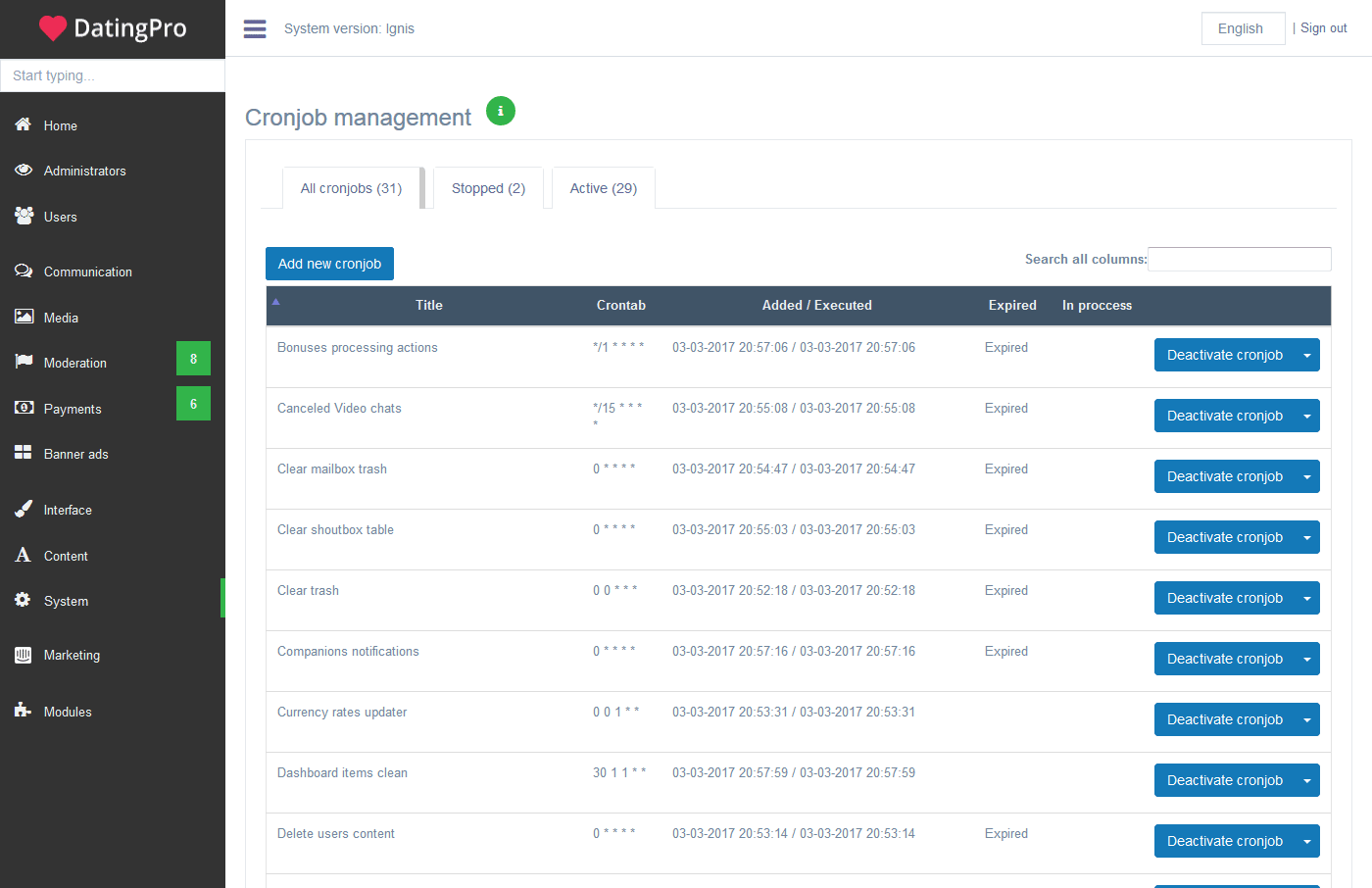 Cron is a time-based job scheduler. It helps you to automate certain commands like updating the news feed, awarding bonuses to users who visit your site daily, and much more.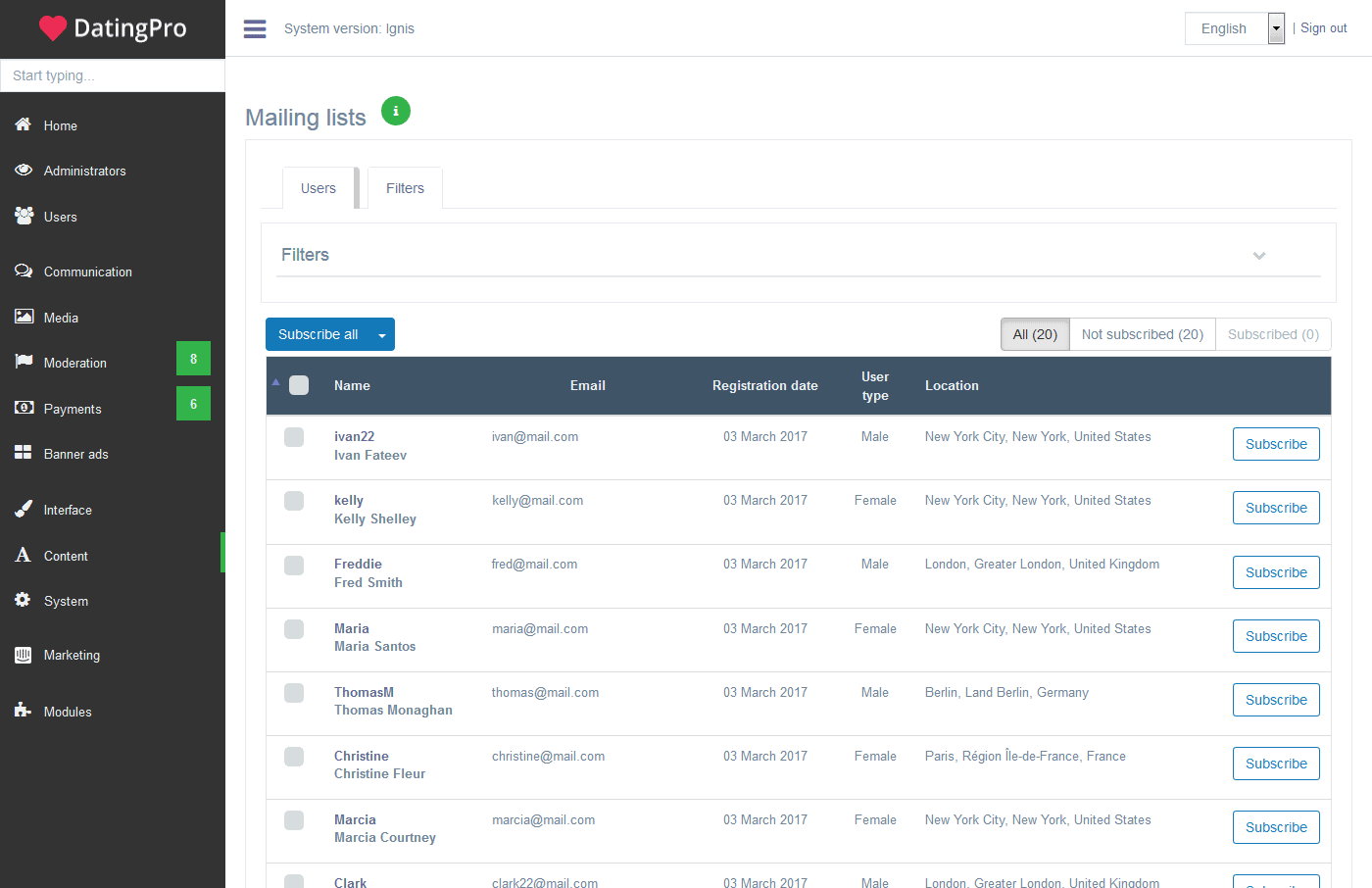 Filter the site members by certain criteria and add them to mailing lists. Then send out messages to their email addresses. It's like a targeted mass-mailing, inside your admin panel.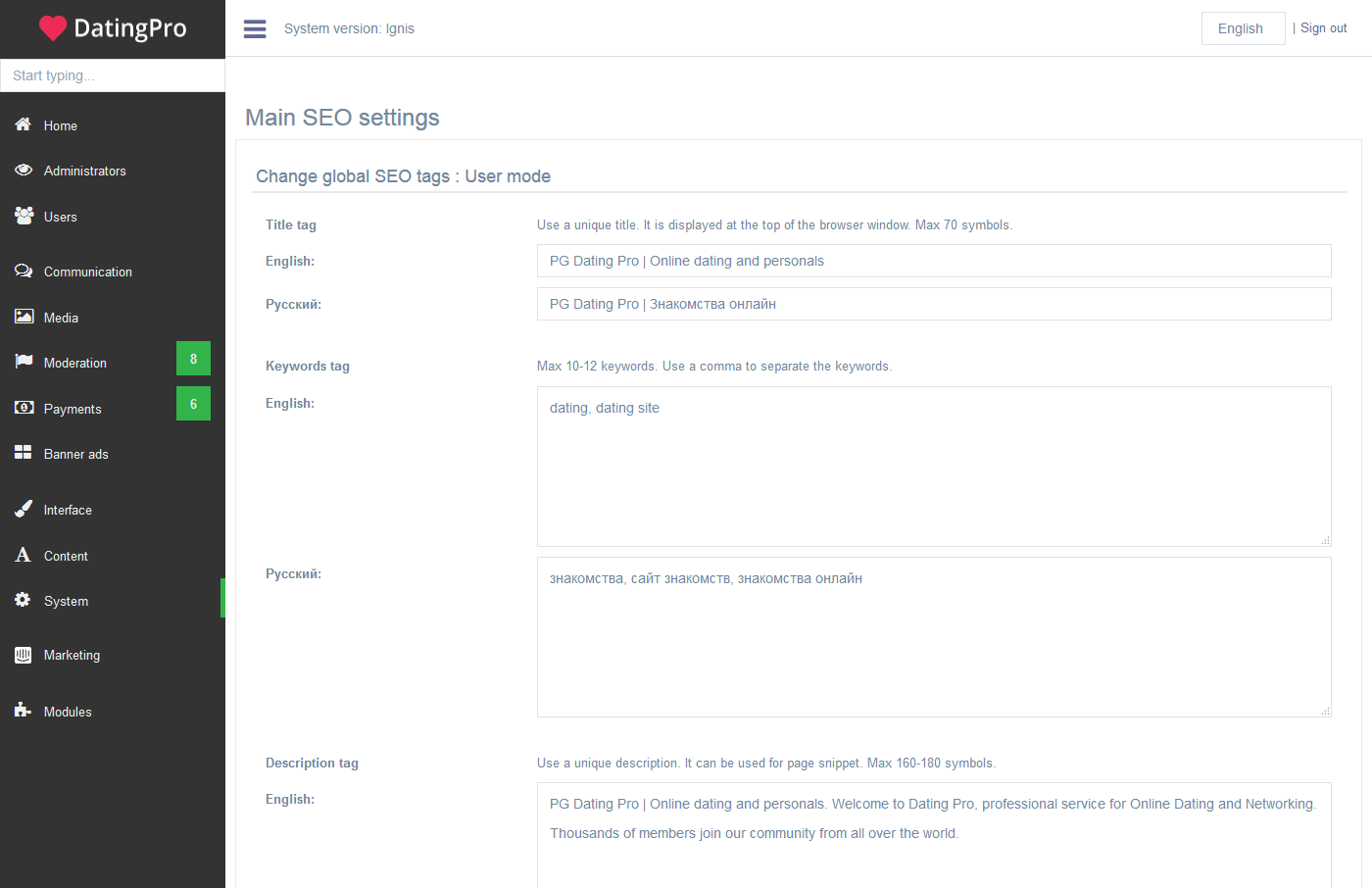 Basic SEO setup includes titles, keywords and description, along with the OpenGraph tags, that will apply to all the site pages and will be indexed by search engines.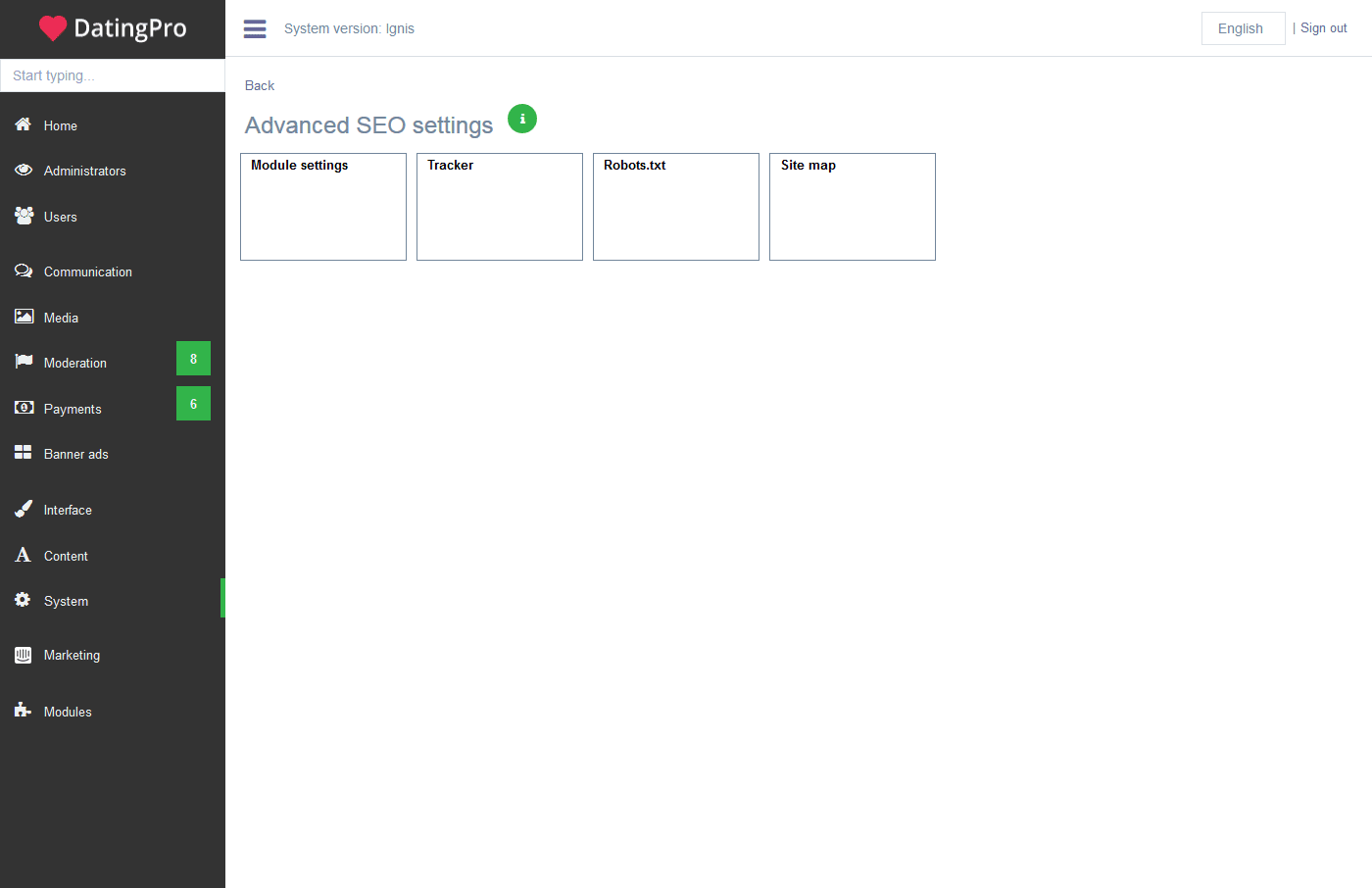 Advanced SEO settings give you access to managing meta tags individually for different site pages, which is good for the site ranking. You also get to manage the sitemap and robots.txt files, install tracking codes, and set up the search engine friendly URLs.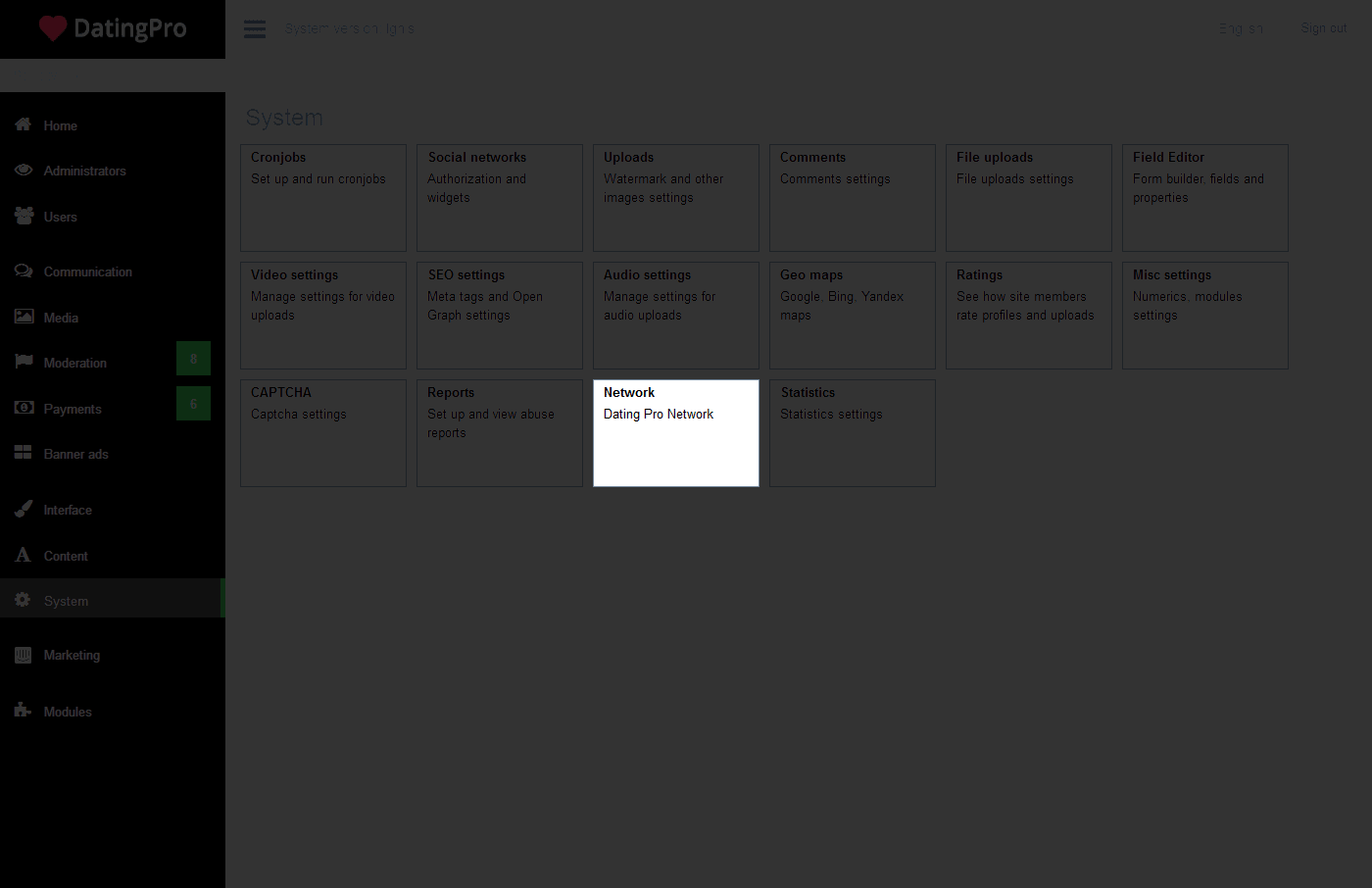 Join the community of independent dating website owners who engage into site members exchange without giving away sensitive information such as email addresses. Populate your site with real members.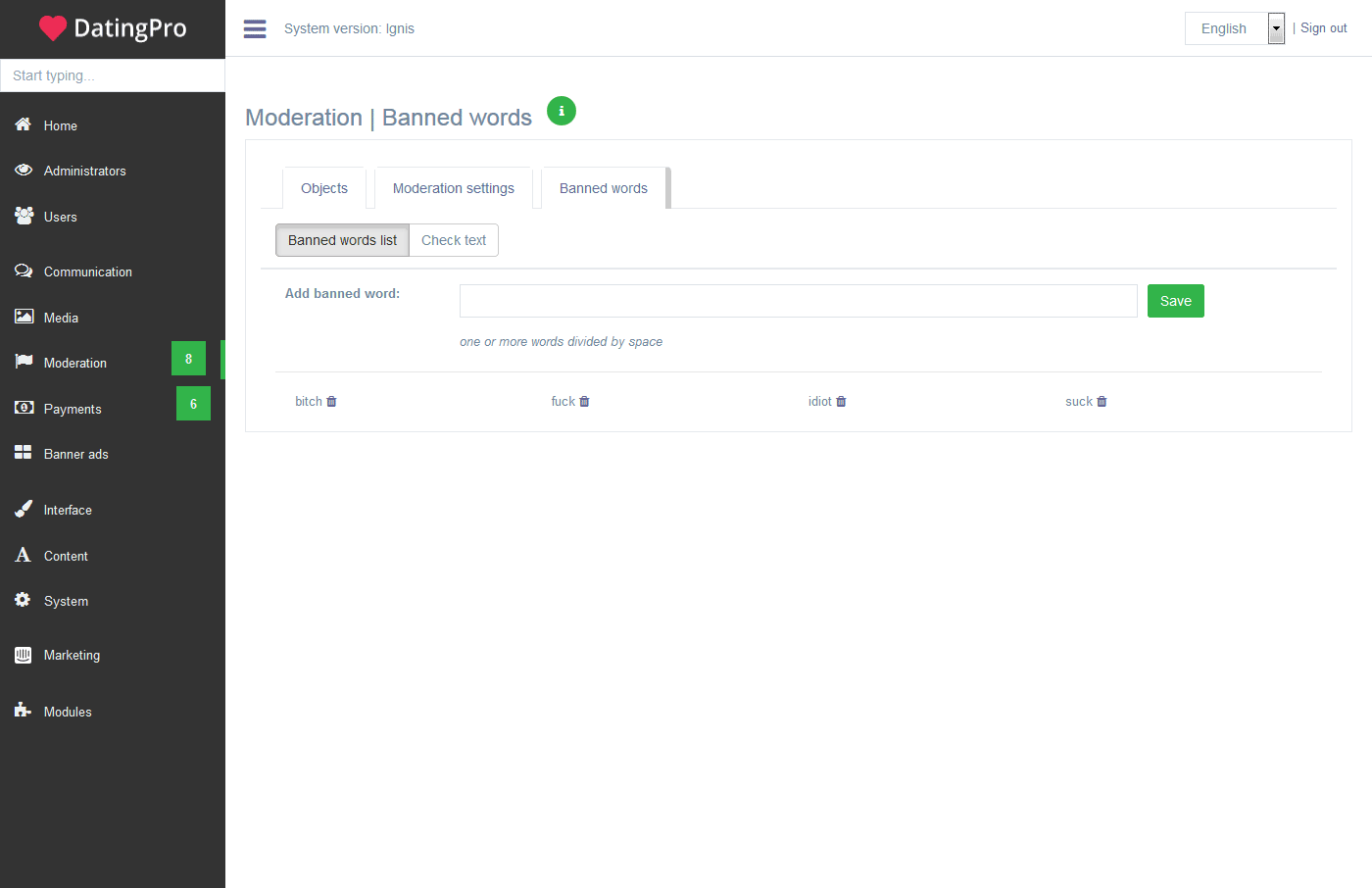 Ban certain words that you don't want the site members to use on your site. People will not be able to send messages or post comments if their text includes a banned word.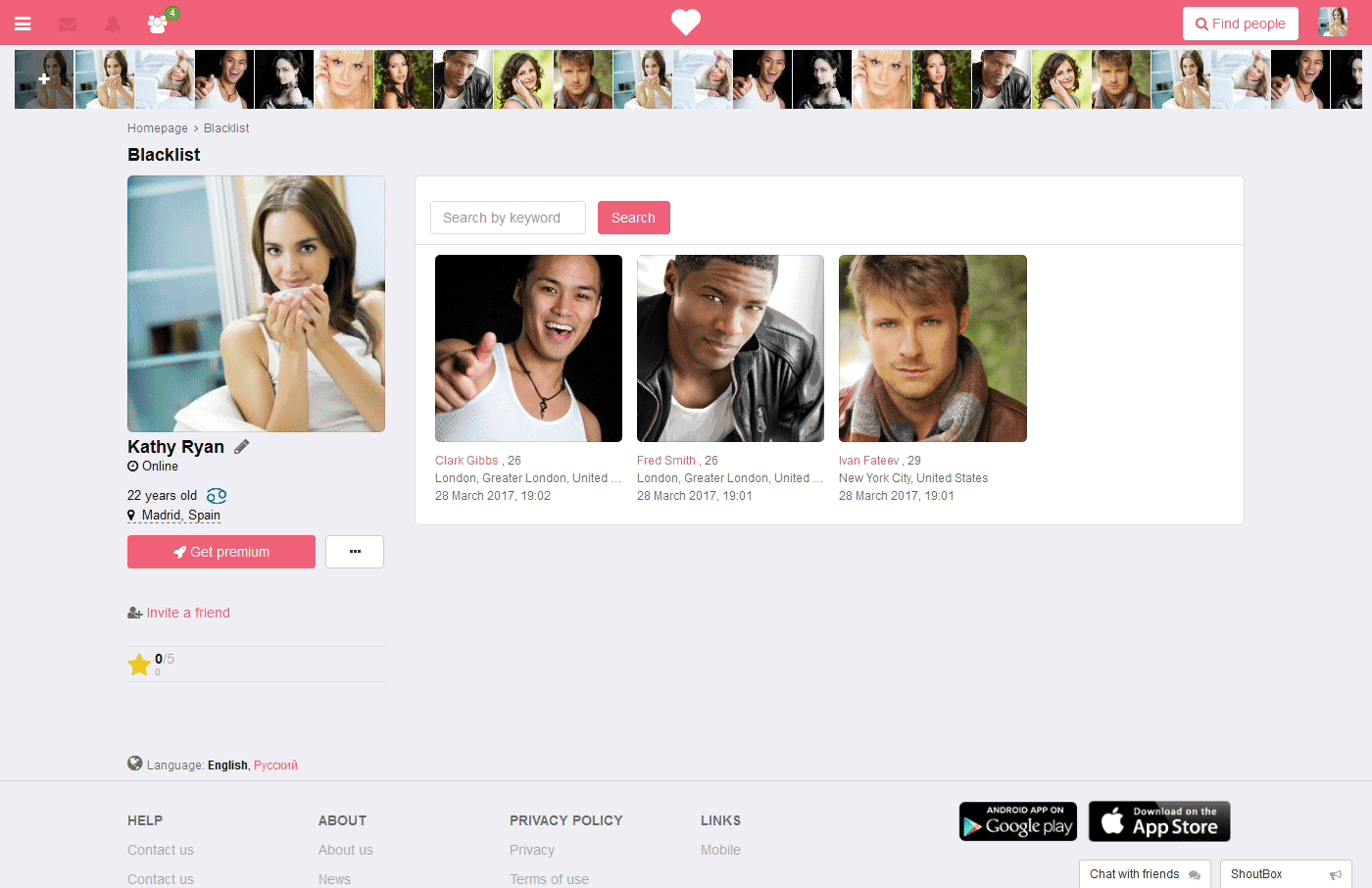 Let your site members block users who behave offensively or otherwise bother them, by adding them to the blacklist. Blocked users will not be able to reach out via messenger. All their emails will get directly into the spam folder in the mailbox.
It is important that your site members have the opportunity to report offensive or obscene behaviour. All reports will be visible in the moderation wall in the administration panel for you to review and act upon.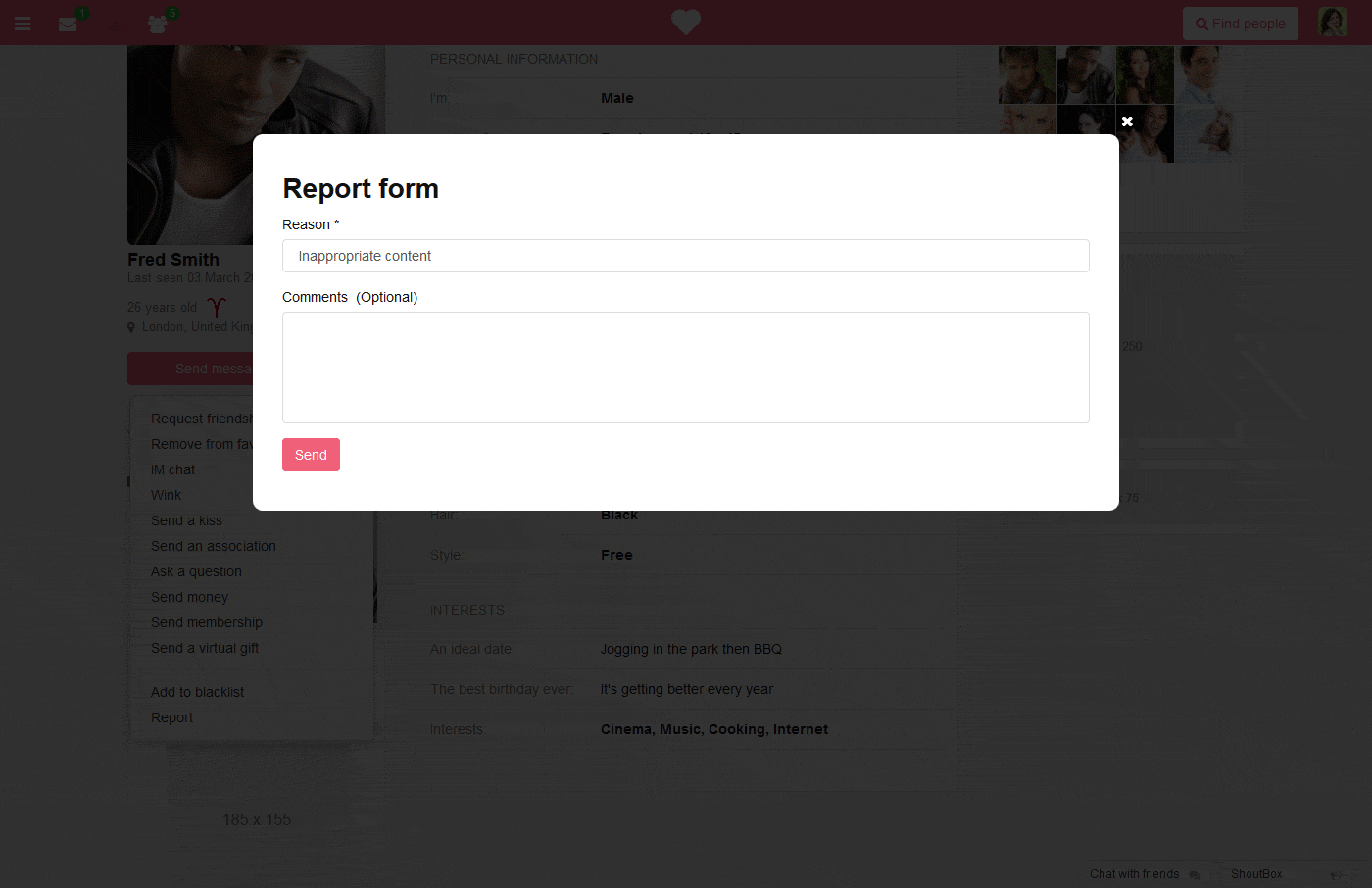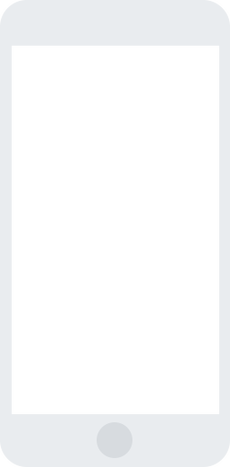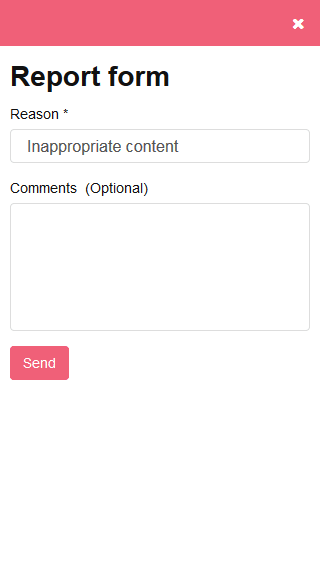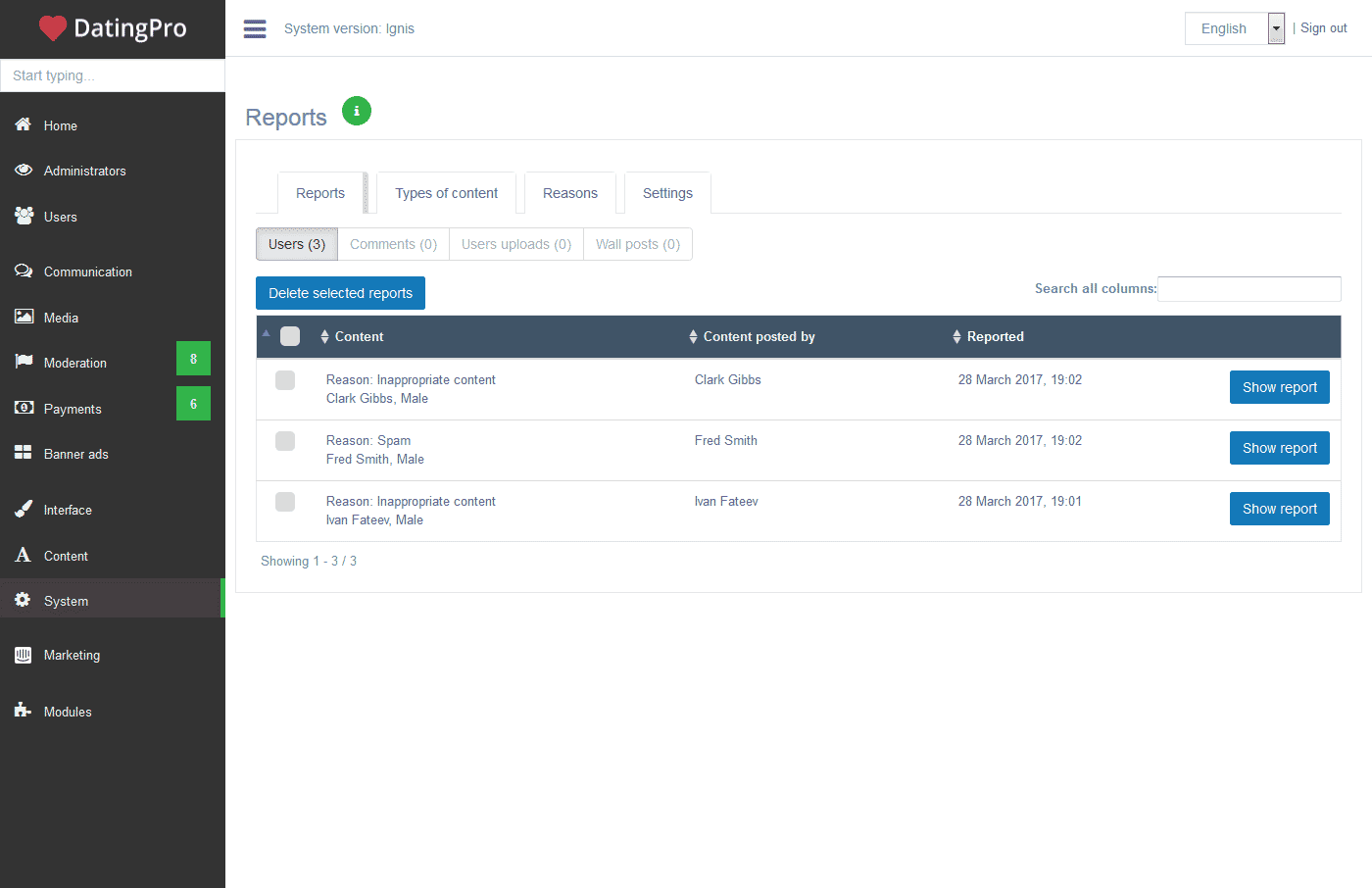 You can decide to control all sorts of content generated by the users (texts, uploaded files, etc.). Handle the moderation job yourself or create special moderator accounts with limited access to the admin panel.
Instagram, called the hottest social media platform, will make your site more attractive to your potential audience. Enable the sign-up and login with an Instagram account on your dating website and gain more users.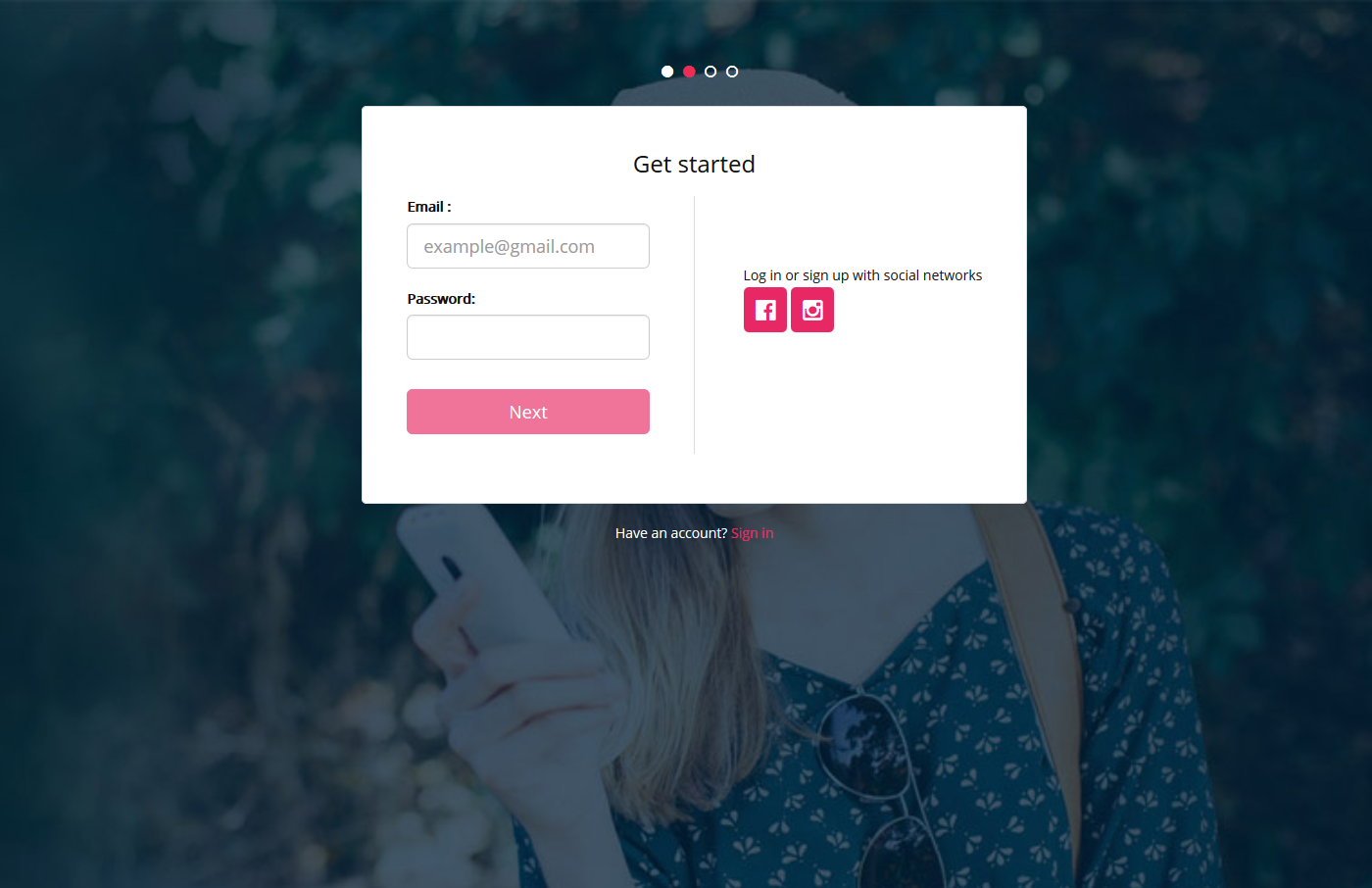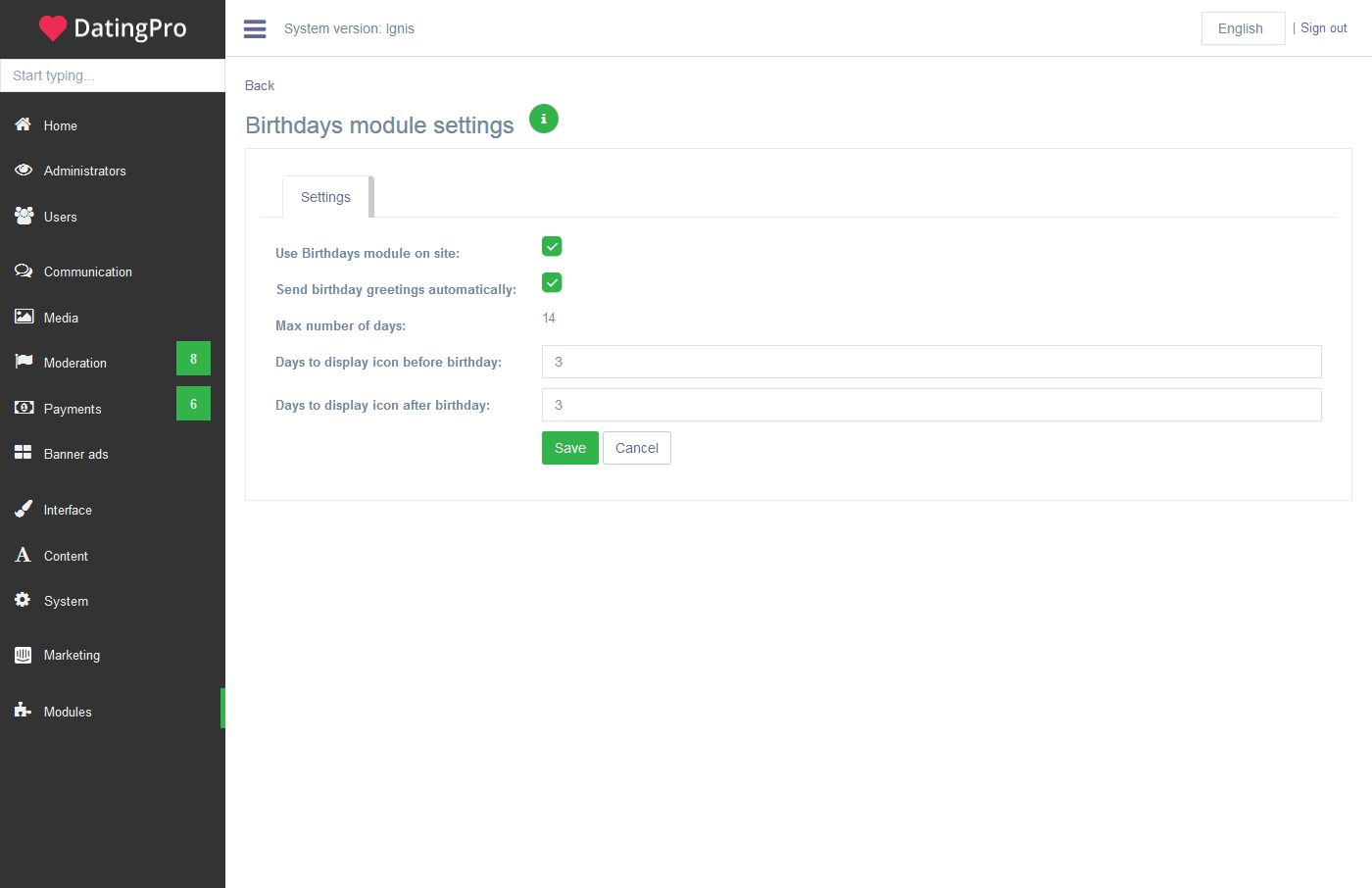 Mark the site members who are celebrating their birthday today, or have celebrated recently, or will celebrate soon. A special icon will be displayed next to their avatar photo. The system will also send birthday greetings by email.
Personal Background service is a new paid service that will help the users of your website make their profile page unique and special.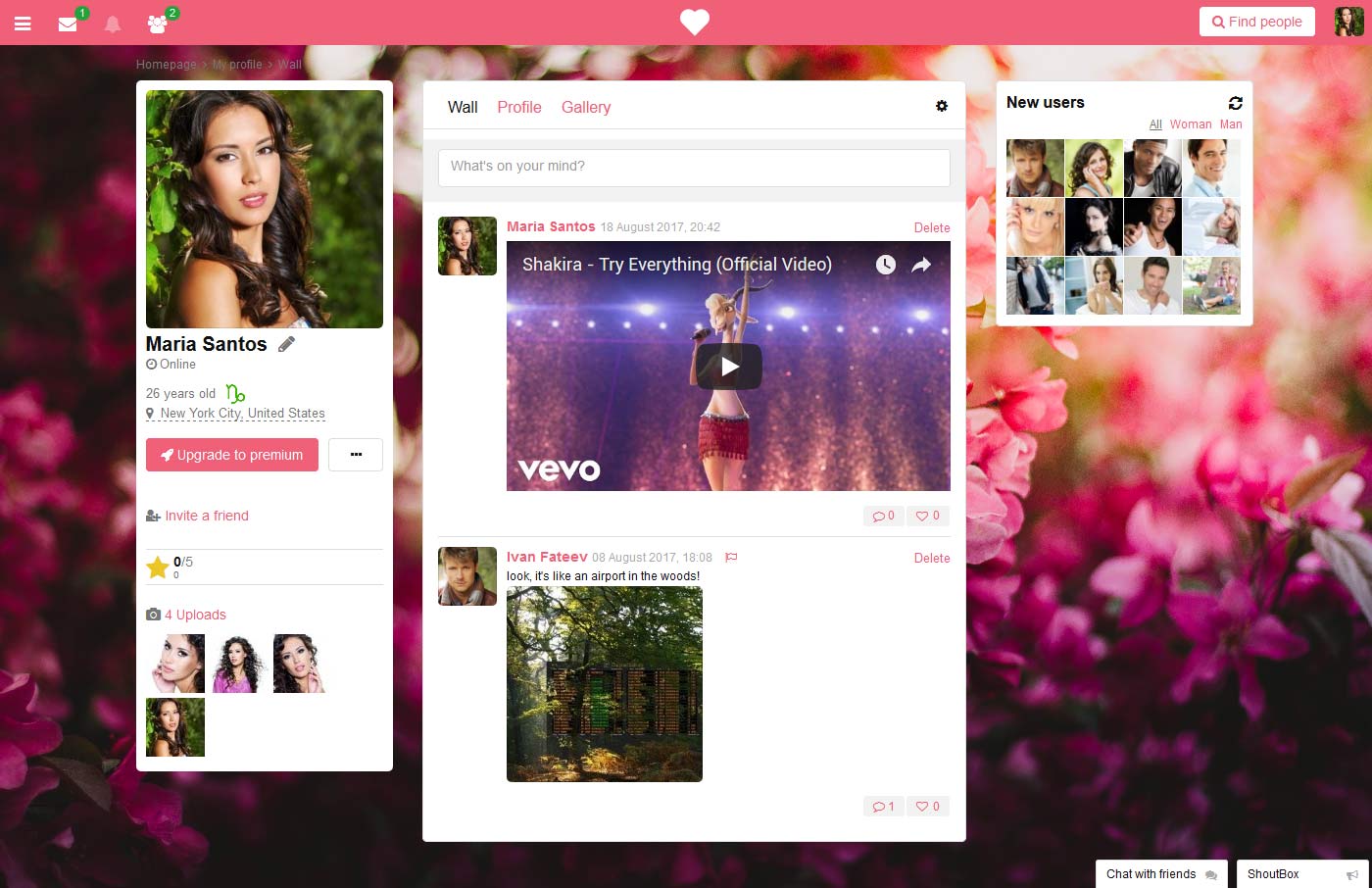 Extra apps and integrations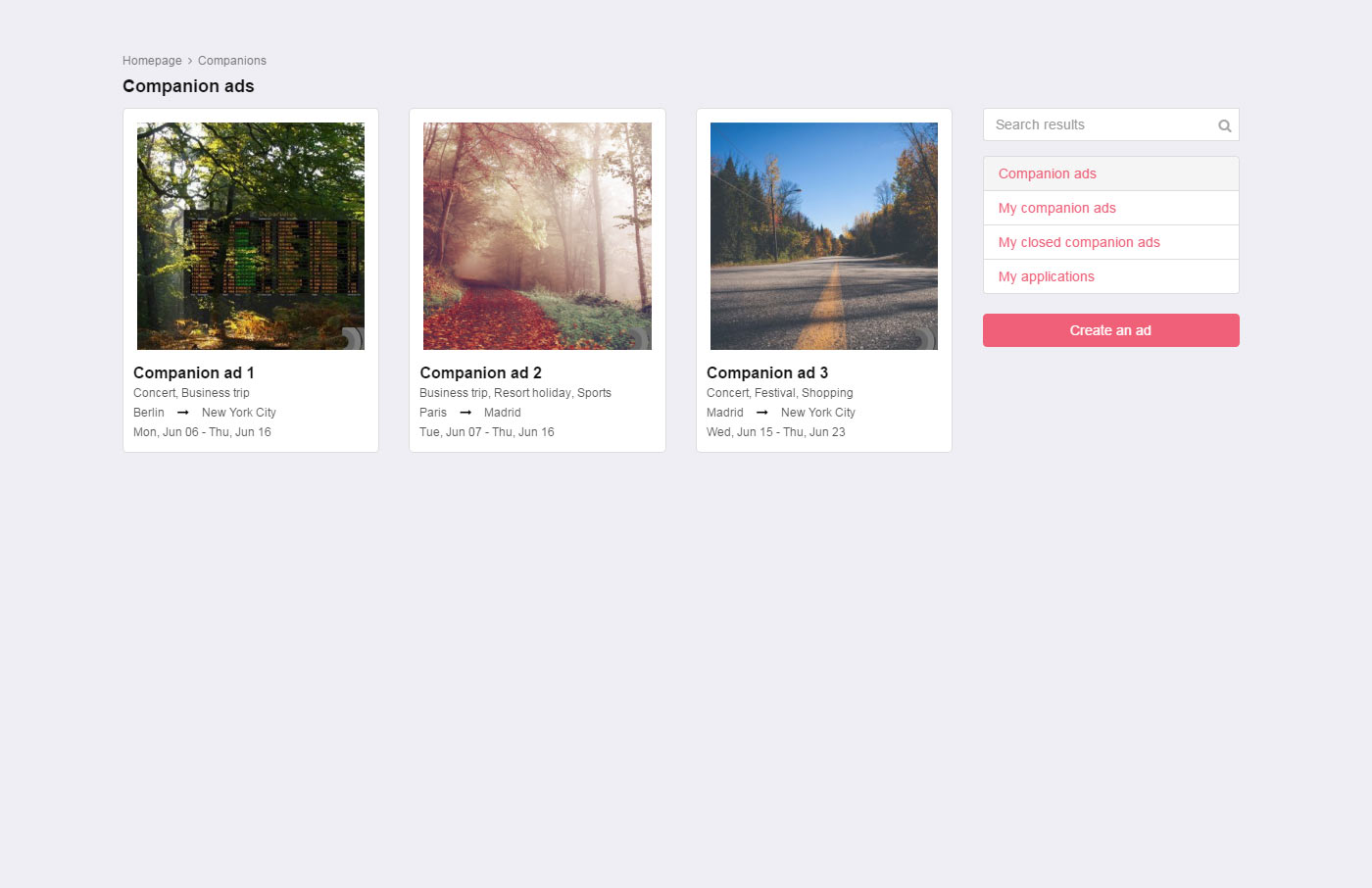 The Companions add-on creates an online space where your site members can look for travel companions or someone to go to an event with. Say, someone plans a long car ride and wants to find people to keep him or her company as well as share the costs with. They post an ad and indicate that they are looking for up to 4 people to travel from A to B, expenses to be shared. With the Companions functionality, you will enhance your users experience by letting them search for travel companions, be it a one-on-one trip or a group travel.
Bring the world's largest and most powerful GIF library into your dating site and apps, let your users up their game by adding a visual aspect to their communication.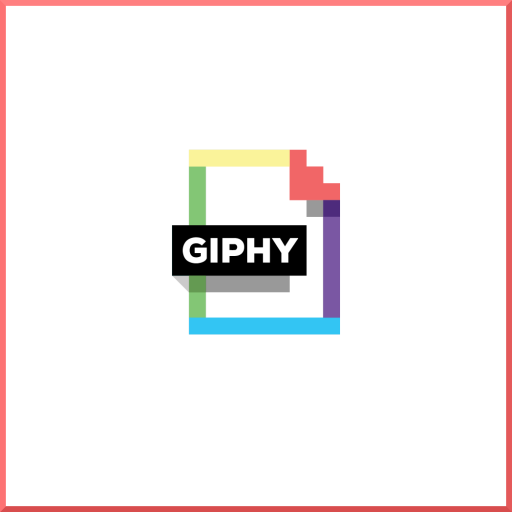 With this integration of WhatsApp into your dating site, you will let your site members share content with their friends on WhatsApp.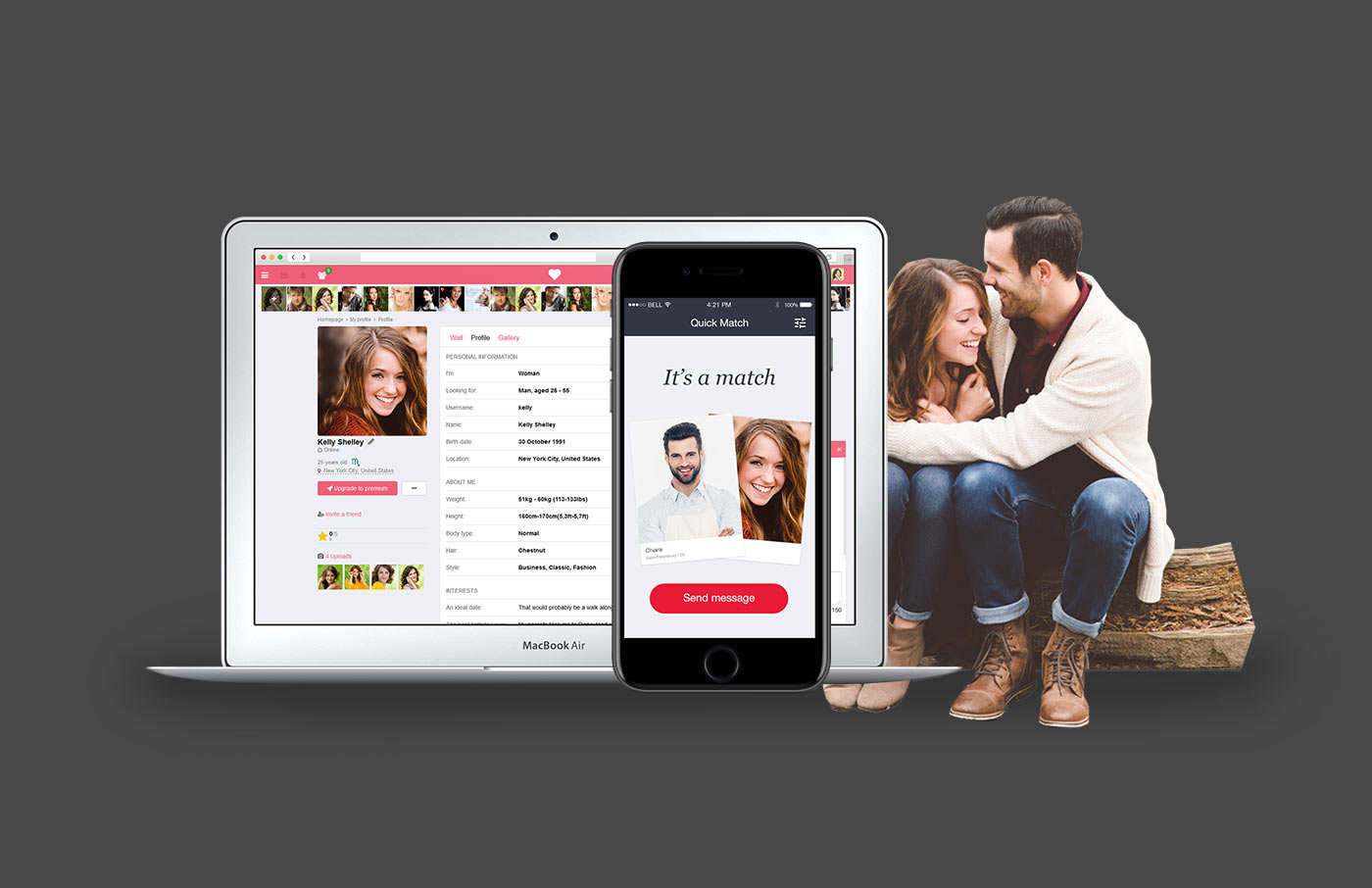 How do Dating Pro products work together?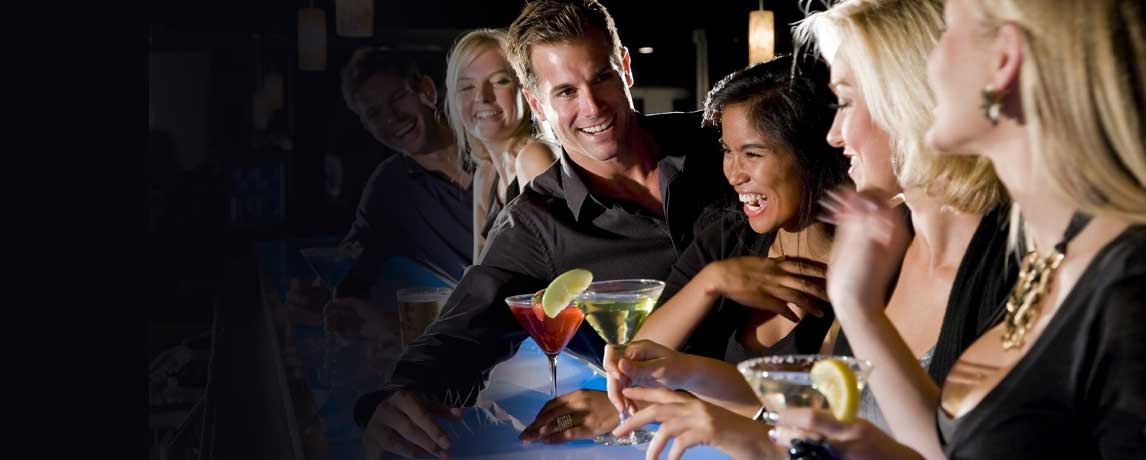 Professional dating site in 1 day.
100% open code. White label solution. Perfect for any niche.
Think pub: people meet each other and talk. Guys buy girls cocktails - it's like purchasing paid services on your Dating site.
A date is a video conversation on a Dating site. Virtual gifts are something like flowers and candies delivered to your home. And the result is a phone number of your partner and the start of a real life relationship.
How does it work?
Choose a ready Dating Pro package.
Your site is ready to use within 24 hours and can start generating profit for you.

Dating Pro plans are turnkey dating sites that only require installation and basic setup before you can go live. Dating Pro Builder lets you pick your own features from an extended set of tools. Please note that some of these tools will require extra time to be completed.

We acknowledge that a standard solution cannot be a fit for every purpose. That is why we are interested in offering more specific niche solutions. We would gladly award you a discount on your custom order if your niche functionality fits our vision and you agree to share it with us. Please contact our Experts team to discuss your project, it's free of charge.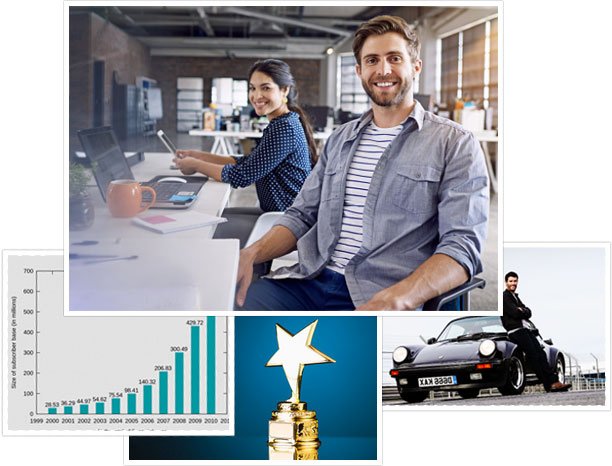 What's in the packages
1 year
support and installation
1 year
free new versions
1 month
shared hosting
One time
payment
What you get
| | | |
| --- | --- | --- |
| | Other dating software providers | Dating Pro |
| Support channels | Email only | Chat, email, phone, Facebook and Twitter. We can come to you or you to us |
| Update releases | Updates of new features not supported | Updated versions of the PHP dating script are released several times a year |
| In-house developers for processing your custom requests | No developers provided. Time for searching and proving they are who you can trust | Independent in-house developers provide a quote in a short time (~1 business day) |
| Moneyback | Not provided | Provided |
| Awards | Not awarded | iDate Awards annual finalist and winner |
| Documentation | Provided | Dating Pro Academy with categories: Startup guide, manuals and technical documentation, monetization ways |
| Feature range | Low | 3 ready-to-use packages, Marketplace with add-ons and services |
| Feedback and clients | Not provided | Feedback, portfolio and cases |
Easy set-up • Free 14 day trial • Cancel at any time
Start a free trial
Easy set-up • Free 14 day trial • Cancel at any time